New SPAC Deal: On-Demand Private Jet Startup Wheels Up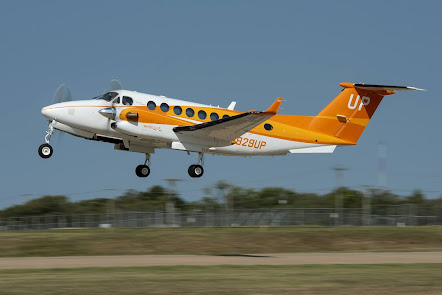 Wheels Up, a well-known venture-backed provider of on-demand private flight services, is the latest company to decide to draw up a deal to hit the public markets through a merger with a special-purpose acquisition company (SPAC). It's reached an agreement to merge with the SPAC Aspirational Consumer Lifestyle Corp (NYSE: ASPL) in a $2.1 billion deal.
Wheels Up's SPAC merger will hand over $790 million in cash to the company, consisting of $240 million raised and held in trust by the SPAC it's merging with and a top-up $550 million cash infusion that's been committed by a mix of institutional investors including Fidelity, T. Rowe Price, Durable Capital, Franklin Advisors, and hedge fund Third Point.
Aspirational Consumer Lifestyle Corp, the SPAC that Wheels Up is merging with, is led by a partnership of investors including Chairman and CEO Ravi Thakran, who is a veteran of the private equity industry and was the former Group Chairman of LVMH Asia.
As it looks, Wheels Up will be one of the few on-demand private aviation companies to hit the public markets. It's an eight-year-old startup that provides an easy way for travelers to book short-and-medium range private charter flights at on-demand rates. It operates on a membership and on-demand model, sort of an 'Uber for private planes'.
Wheels Up offers private travel both on jets that it owns outright or leases. It's in fact second-largest private aircraft operator in the U.S. behind the well-known NetJets. Notably, Wheels Up's founder, Kenny Dichter, had built and sold a previous private aviation company named Marquis Jets to NetJets before he started Wheels Up.
Wheels Up is a high-growth venture-backed company, with over $500 million of equity and debt funding. The company's backers include the likes of New Enterprise Associates, Fidelity, and T. Rowe Price, the last two of which are returning to invest again in Wheels Up as it's set to hit the public markets.
Wheels Up was valued at $1.1 billion from its most recent funding round in August 2019. Now set to become publicly-traded, the company's SPAC merger deal is expected to be completed in the second quarter of 2021. 
Photo credit: Wheels Up