Israeli EV Startup Ree To Go Public Via SPAC Merger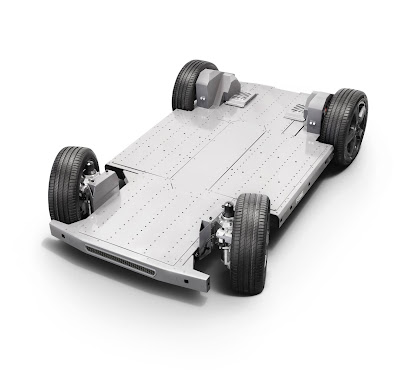 Ree Automotive, an Israel-based startup that's building modular platforms for electric vehicles, is the latest company from the electric car industry to seal a deal for a public listing through a merger with a special-purpose acquisition company (SPAC). It's announced an agreement to merge with 10X Capital Venture Acquisition Corp (NASDAQ: VCVC) and list on the Nasdaq as a result.
The merger will hand over more than $500 million in cash to Ree to fund its operations, consisting of $200 million held in trust by  10X Capital Venture Acquisition Corp and an extra $300 million private-investment-in-public-equity (PIPE) round that's been committed by strategic investors including Magna, the automotive parts giant; Indian automotive manufacturer Mahindra & Mahindra; and Koch Strategic Platforms, a subsidiary of Koch Industries.
Ree's SPAC deal values the company at $3.6 billion.
Ree, or Ree Automotive in full, is a startup from Israel that's developing modular platforms for electric vehicles, modular platforms being the bases that cars are built on. The company's business model is very straightforward – build and sell modular platforms to electric car manufacturers.
Now, Ree has unveiled three flagship modular platforms for electric vehicles (seen in the video below). The company has secured deals from automobile manufacturing partners such as the Italian truck maker Iveco and Indian automaker Mahindra & Mahindra, which will invest in the company's SPAC deal. Already, Ree says that it's signed 'indications of interest' to sell over 250,000 modular platforms.
With the $500 million+ to be collected from its SPAC merger, Ree aims to invest in its manufacturing operations and begin selling modular platforms to automakers by 2023. 
It's such that betting on Ree will be betting on the company being able to pull together solid manufacturing operations and sell platforms to electric carmakers, illustratively selling shovels in a gold rush. But unlike the gold rush, it seems that electric vehicles are here to stay and will rule the future automotive world.
Ree's SPAC merger is expected to be completed in the first half of 2021. Afterward, the company will be traded on the Nasdaq stock market under the ticker symbol "REE".
Photo credit: Ree