Lidar Startup AEye to Go Public Via SPAC Deal
As it looks, lidar startups have been major merger targets for special-purpose acquisition companies (SPACs) over the past year, with…
As it looks, lidar startups have been major merger targets for special-purpose acquisition companies (SPACs) over the past year, with a handful of them having sealed deals to go public through SPAC mergers (e.g. Ouster, Luminar, Velodyne, and Aeva). Now, the latest lidar startup to join that cohort is AEye, a venture-backed lidar maker based in Dublin, California.
AEye has sealed a deal to merge with CF Finance Acquisition Corp. III (Nasdaq: CFAC), a SPAC sponsored by the financial services giant Cantor Fitzgerald. The merger is expected to be completed in the second quarter of this year.
Under the terms of its merger, AEye will be handed over $230 million in cash held in trust by CF Finance Acquisition Corp. III, and has also secured a $225 million private-investment-in-public-equity (PIPE) funding round that'll bring its total cash haul to $455 million, a round that'll see participation from investors including GM Ventures, Intel Capital, and Hella Ventures.
Following the completion of the SPAC merger, AEye notes that its current shareholders will roll 100% of their equity holdings into the combined company while the company retains its current management team.
Business Overview
AEye, like many other lidar companies, makes custom lidars that are crucial in the use of autonomous vehicles. It has strategic partnerships with automotive suppliers like Continental and Hella as well as automakers like Subaru to sell its products.
An example of a lidar made by AEye is pictured below.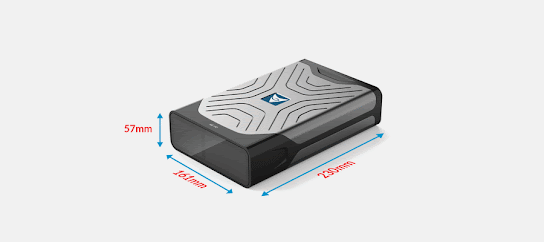 Still a seven-year-old startup in its early stages, it should be expected that AEye has minimal revenues currently, but with hopes of having significant and stable revenues in future time. With a SPAC deal on the corner, the startup is apparently hoping that enough public market investors will buy into its vision of becoming a major lidar manufacturer globally in a market of high competition.
For those seeking more information, we've embedded the text transcript of AEye's investor webcast where the company's executives discussed its business stats and goals below.
AEye and CF Finance Acquisition Corp. III Conference Call Transcript 02.17.21 on Scribd
Photo credit: AEye