Stock Trading App Public.com Raises $220M, Valued At $1.2B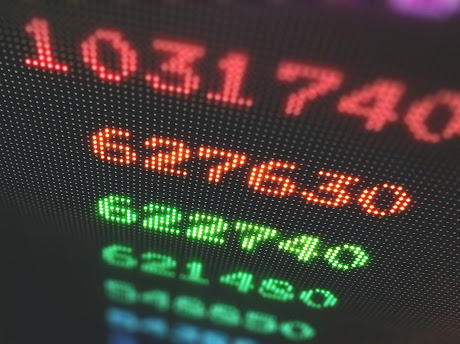 In an era of heightened stock trading from retail investors, it seems that the companies really doing good in this era are those selling shovels in a gold rush. This very month, the popular stock trading app Robinhood raised a single funding round of $3.4 billion after reeling from the GameStop short squeeze saga. Now, another stock trading app has followed Robinhood's lead to raise a big new round.
Public.com, a stock trading app for retail investors that launched only eighteen months ago, has announced that it's raised a new $220 million Series D round that values it at $1.2 billion. The round comes just two months after the company raised a $65 million Series C round and on the heels of it hitting a milestone of 1 million users according to its stats.
A mix of big-name investors chipped into the $220 million round, including Tiger Global, electronic duo The Chainsmokers' Mantis VC, superstar actor Will Smith's Dreamers VC, Inspired Capital, Aglae Ventures, and YouTube star Phil DeFranco. With the round, Public.com has now raised over $300 million in funding and reached a valuation of $1.2 billion within 18 months of its launch, an unprecedented feat.
Public.com appears to be capitalizing on the recent GameStop saga by crafting a reputation as a "more friendly" stock trading service after Robinhood was widely criticized for restricting the trading of GameStop and a few other companies' shares at a time when retail investors were widely pumping money into them. 
With that, Public.com recently eliminated its Payment for Order Flow (PFOF) revenue source, a revenue source that's known to be a major one for Robinhood. For the uninitiated, Payment for Order Flow refers to the practice of wholesale market makers (e.g hedge funds and institutional investors) paying brokers (typically retail brokers like Robinhood) for their clients' order flow. It's a practice that's been widely criticized and termed a "kickback" for market makers.
Within 18 months of launch and now with over 1 million registered users, it's obvious that Public.com got its timing right as it headed into the retail trading market. Now, the company has raised bags of cash to expand its service. 
"We're seeing a steady acceleration of interest in the stock market, with topics previously isolated to Wall Street entering the cultural zeitgeist in ways never seen before," said Public.com Co-CEO and co-founder Jannick Malling in a press statement. "This movement has sparked curiosity among millions of people who, for the first time, are looking to learn more and participate themselves."
With its new funding, Public.com says it'll scale its infrastructure and build new promised features such as crypto trading and pre-and post-market trading.