Crypto Firm Circle Terminates $9B SPAC Merger
Cryptocurrency group Circle has called off its plans to become a publicly-traded firm by merging with a special-purpose acquisition company…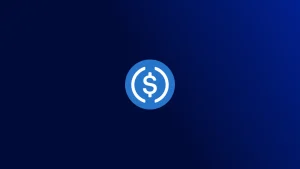 Cryptocurrency group Circle has called off its plans to become a publicly-traded firm by merging with a special-purpose acquisition company (SPAC). The company has announced the termination of its planned merger with Concord Acquisition Corp, a SPAC founded by Bob Diamond, former CEO of British bank Barclays.
Circle is best known as the issuer of USDC, a so-called stablecoin, which refers to digital currencies designed to have a relatively stable price by being pegged to another asset, in this case, the U.S. dollar. USDC is the second-largest stablecoin on the crypto market, with over $43 billion in circulation according to CoinMarketCap.
Circle's other services include payments processing infrastructure, an equity crowdfunding platform, and the Euro Coin, another stablecoin pegged to the Euro with a relatively little circulating supply of $26mn, according to CoinMarketCap.
Circle announced its plan to merge with Concord Acquisition Corp in July 2021 in a deal that valued the company at $4.5bn. In February 2022, it amended the terms of the transaction to increase the valuation to $9bn, citing improvements such as a doubling of the supply of its USDC stablecoin. The company expected to receive $1.1bn in gross proceeds from the SPAC merger barring investor redemptions.
Circle postponed its merger with Concord Acquisition Corp two times, first to December 2022 and second to January 2023. It turns out that the merger won't be happening anyways. The crypto market has suffered a slump this year that wiped off over $2 trillion in value, and the downfall was compounded by the recent failure of FTX, a top-five crypto exchange, due to apparent fraud. The crypto market slump meant that Concord's investors would likely have balked at Circle's intended $9bn valuation.
Concord has said that it'll redeem all its outstanding shares and delist from the markets by December 10, 2022. The SPAC market has collapsed such that over 50 merger agreements have been terminated this year and many companies that merged with a SPAC now trade at considerably below their market debut price. For example, electric car startup Arrival was valued at $13bn when it went public in March 2021 but its market value has sunk to $200mn amid production and financial woes.