Deal: Kushner Cos. Bids $4B For Rival Real Estate Firm Veris
Image: Jared Kushner A big acquisition is brewing in the real estate world. Kushner Companies LLC, a family real estate…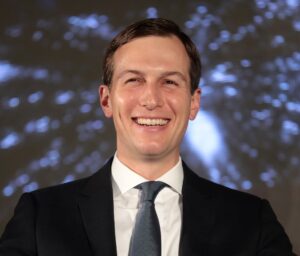 Image: Jared Kushner
A big acquisition is brewing in the real estate world. Kushner Companies LLC, a family real estate company, has made an unsolicited bid for Veris Residential, a publicly-traded real estate investment trust. Kushner confirmed the bid in a public letter addressed to Veris' board of directors.
Kushner Companies is a real estate developer owned by the prominent Kushner family. Members of the family include Charles Kushner, a real estate mogul; Jared Kushner, a former Senior Advisor and son-in-law to ex-US President Donald Trump; and Joshua Kushner, co-founder of health insurance firm Oscar Health and chair of Thrive Capital, a venture capital firm with over $10 billion of assets under management.
Veris (NYSE: VRE) is a New Jersey-based firm that develops, owns, and manages upscale multifamily properties and offices across the US. Its portfolio includes nearly 7,000 apartments and 4.3 million square feet of office space. Kushner is a significantly larger rival, with about multifamily 20,000 apartments and substantial commercial property in its portfolio.
Kushner confirmed in a letter that it bought 4.5 million shares of Veris over the past five months, nearly 5% of the firm's outstanding shares. The family-owned company said it's ready to acquire Veris for $16 per share, which values the firm at $4.3bn including debt.
The potential acquirer also said it was open to an alternative of managing Veris' properties instead of buying it outright. Kushner accused Veris' board of mismanagement and pointed at the firm's ailing stock price (down nearly 50% over several years) as evidence.
A $16 per share bid represents a 34% premium to Veris' 30-day average share price before the offer. That seems like a good deal at a time when global mergers & acquisition activity has cooled due to this year's market slump. Unsurprisingly, Veris' stock jumped 23% on Friday after Kushner announced its bid.
The final decision lies with Veris' board and shareholders. If the majority of shareholders greenlight the offer, Kushner will boost its massive real estate portfolio by acquiring Veris.
Kushner Companies is led by Charles Kushner, who founded the firm in 1985. Charles is a real estate mogul who was convicted of tax fraud in 2004 and served 14 months in prison. He was granted a presidential pardon by Donald Trump in 2020.
Jared Kushner, Trump's son-in-law, is the son of Charles Kushner. He previously worked at the real estate firm but hasn't since he stepped down from his advisor role at the White House in 2020. He now runs Affinity Partners, a private equity firm backed by investors including the government of Saudi Arabia.