Docker Trying To Raise Cash Amid "Significant Challenges"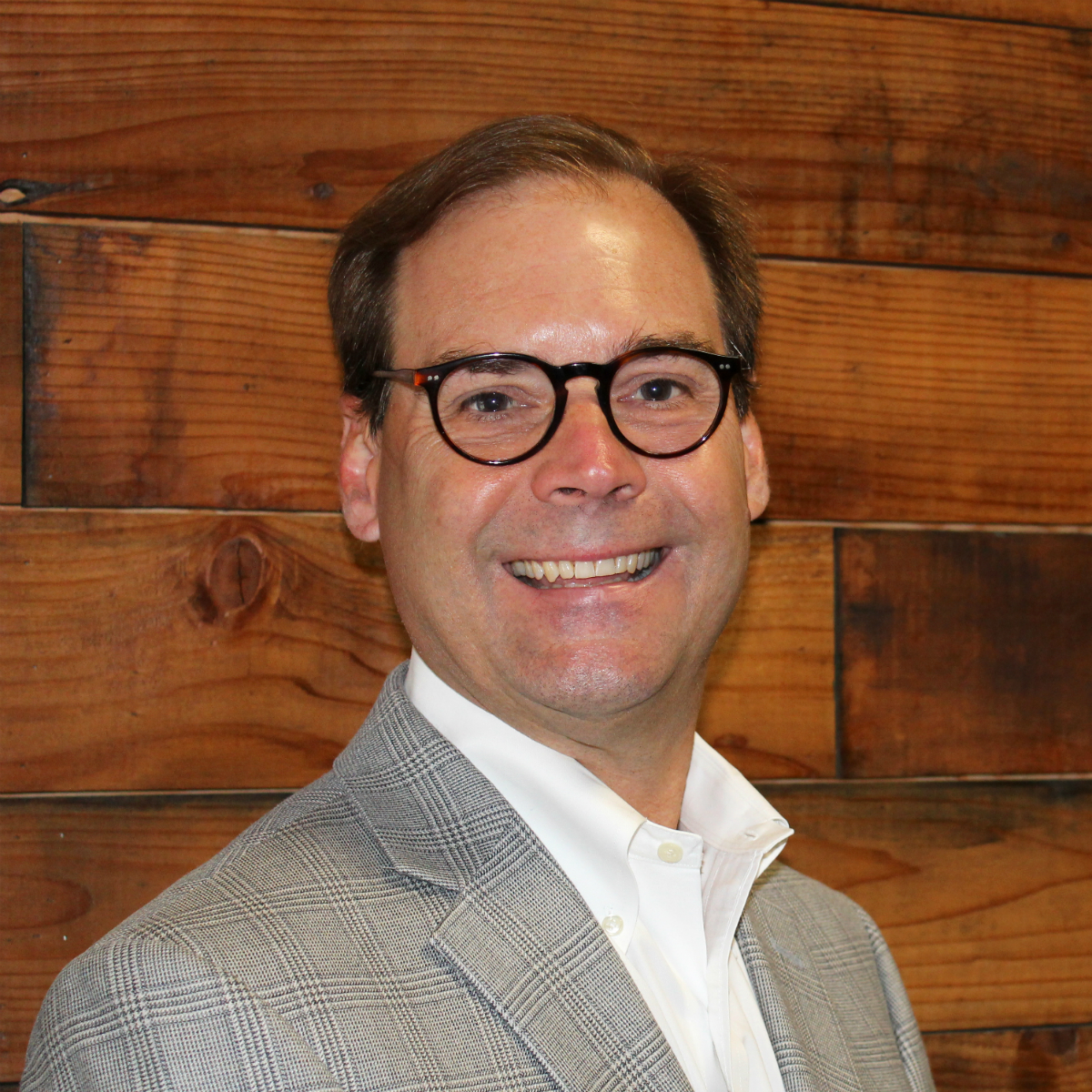 Docker CEO Rob Bearden

Docker, a one-time superhot cloud software startup that cracked a $1 billion valuation in 2015, is apparently having some struggles, with CNBC reporting of a company-wide email that acknowledged challenges as Docker tries to raise more funding. In an email [viewed and reported by CNBC] sent to Docker employees, its CEO Rob Bearden, who took up the position in May, thanked employees for "persevering in spite of the lack of clarity we've had these past few weeks." He also made mention of  "uncertainty" at Docker, that "brings with it significant challenges".
"As shared at the last All Hands, we have been engaging with investors to secure more financing to continue to execute on our strategy." Bearden, who is Docker's fourth CEO since inception, and most recently served as CEO at Hortonworks, said. "I wanted to share a quick update on where we stand. We are currently in active negotiations with two investors and are working through final terms." He said.
Although Docker has seen much success with its open-source software, the company has met challenges trying to build a strong business around it. For retrospect, Docker popularized the use of "containers" by developers to package source code and easily deploy apps from laptops to servers and to the cloud. Containers are used an alternative to the virtual machine technology that helped VMware command a good slice of the data center market. Docker's software is open source, meaning anyone can download and add some modifications to it. The San Francisco-based company makes money by offering products to help businesses manage their deployments, but is said to be struggling with minting revenue that's on par with that of other successful open-source counterparts.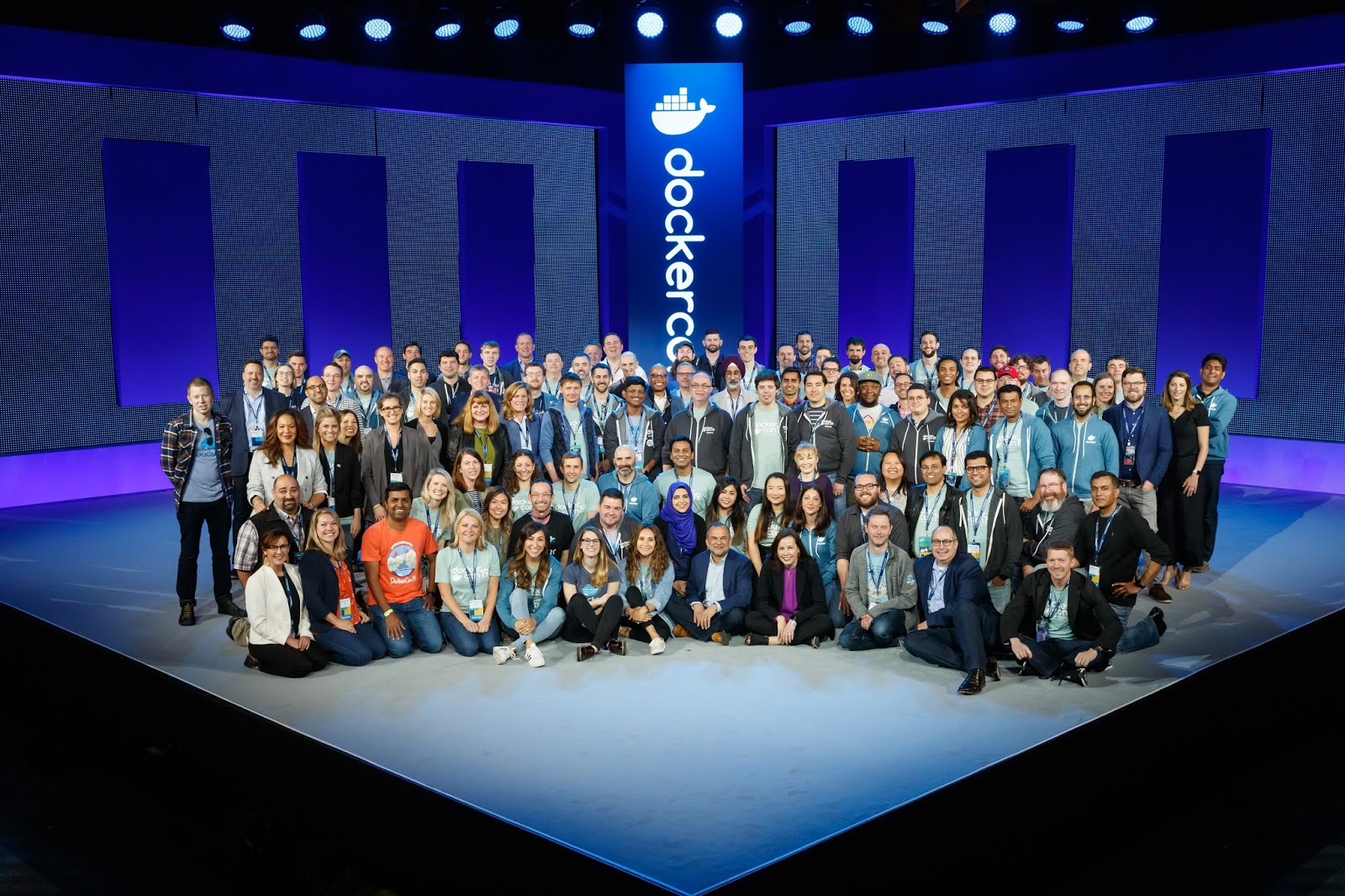 Docker employees and attendees strike a pose at a Docker-organized conference

In a case of Docker going public, revenue problems won't spell good for investors and its stock price. However, Docker may be a likely acquisition target for bigger software companies such as Microsoft, which has been previously rumored to have tried to acquire Docker, and the likes. Docker has raised some $273 million in funding, the last known being a $92 million round late last year. On its website, Docker makes mention of 750+ enterprise customers, 2 million monthly desktop users, and 105 billion container downloads, some quite impressive stats even in the midst of challenges. The San Francisco-based company, which has more than 400 employees, has raised funding from blue-chip VC firms like Benchmark, Sequoia Capital and Greylock Partners.
Below is the full e-mail sent by Bearden to Docker's staff.

Team,
As shared at the last All Hands, we have been engaging with investors to secure more financing to continue to execute on our strategy. I wanted to share a quick update on where we stand. We are currently in active negotiations with two investors and are working through final terms. We should be able to provide you a more complete update within the next couple of weeks.
I realize that uncertainty brings with it significant challenges, and I want to thank each of you for persevering in spite of the lack of clarity we've had these past few weeks. Great job to the field and everyone who has helped get the word out about the "Now" as the product and engineering teams have been hard at work on the "Barracuda" release.
I appreciate everyone's focus, dedication, and support to continue driving the business forward.
I ask that you please keep this confidential and internal only. We will make a more public statement when all of the processes have been finalized.
Rob