Earnings: Betting Company DraftKings Beats Expectations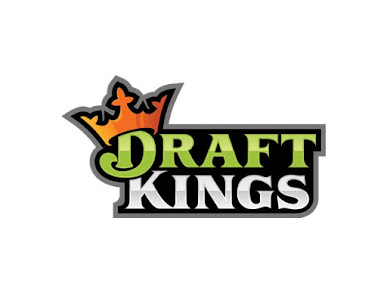 DraftKings, the sports betting company that's taken the US market by storm, has unveiled its latest earnings results for the first quarter of 2021. The results show that of a company that widely beat financial expectations, with quarterly revenue growing 253% year-over-year.
By the numbers:
DraftKings reported revenue of $312mn in Q1, up 253% year-over-year. The company has ridden the high waves of the sports betting market as more regions in the US have opened up for legalized sports betting.
As it spends big to expand, DraftKings is racking up heavy net losses to the tune of $346mn in Q1. Its adjusted loss, which excludes items like stock-based compensation, came at $143mn in the quarter.
DraftKings averaged 1.5 million monthly unique paying customers in the quarter, up 114% year-over-year. The average revenue per those paying customers was $61, up 48% year-over-year.
From its earnings report, it's obvious that DraftKings is increasing its stronghold in the US sports betting market. With its favorable numbers, the company has now increased its forecast for revenue in 2021 to between $1.05bn and $1.15bn compared to a prior range of $900mn to $1bn.
Highlights:
Right now, DraftKings is present in 12 states that collectively make up 25% of the US population. In Q1′ 21, the company launched mobile sports betting newly in the states of Michigan and Virginia.
Along with its sports betting business, DraftKings also has a growing iGaming business, which entails betting on the outcome of certain events or games online. The company is live with iGaming in 4 states that collectively make up nearly 10% of the US population.
In this year alone, 25 state legislatures have introduced legislation to legalize sports betting. While there's no guarantee that all the legislatures will be successfully passed, it shows that states are getting more friendly towards legalized sports betting and presenting new potential markets for companies like DraftKings

.
Behind the increasing friendliness towards legalized sports betting has been some considerable cases of political lobbying from companies like DraftKings that stand to profit from it. According to data from OpenSecrets, DraftKings spent $450k on political lobbying in 2020.
DraftKings has seen very good favor from investors since debuting on the public markets through a SPAC merger in 2019. Valued at $3.3bn at its market debut, the company now commands a market cap of over $19bn.