Exec Pay: Big Payday For Incoming Amazon CEO Andy Jassy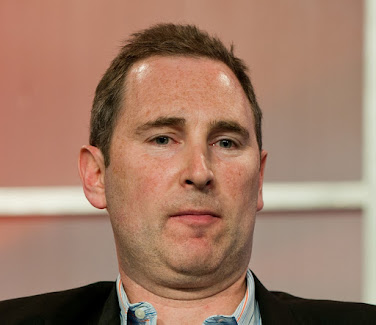 In two days' time, the famous Jeff Bezos will be stepping down from his longtime role as Amazon's CEO and hand over to his lieutenant Andy Jassy. Jassy is transitioning from the head of Amazon Web Services, the company's big cloud division, to the head of the whole Amazon, a much bigger company.
If there's one thing a major leadership transition can bring, it's anxiety for someone like Jassy, but we see that he's gotten a big pay package to soften that anxiety and make us not worry much for him. 
In a filing, Amazon said it'll grant Jassy 61,000 shares of stock that'll vest over a ten-year period. At the company's current share price ($3,511), those shares are worth around $214mn. They could even be worth much more if Amazon's stock price moves higher over the ten-year period.
Jassy's pay package is in line with the CEOs of other big tech companies like Google parent Alphabet, Apple, and Microsoft. The CEOs of these companies are no strangers to stock grants to the tune of a few hundred million, such as a $240mn grant for Alphabet's Sundar Pichai in 2019.
Before this stock grant, Jassy was already one of Amazon's major individual shareholders with 81,500 shares worth nearly $300mn.
Unlike Jassy, Jeff Bezos didn't get hefty stock grants for his role as Amazon's CEO but it's not like he needed them anyways. He's still Amazon's biggest shareholder with a stake worth over $177bn, yes with a b, and that's even after selling more than $10bn of shares over the past few years alone.
As he's stepping down from the CEO position at Amazon, Jeff Bezos is doing so in grand style with a scheduled trip to outer space soon after. Bezos will ride on a rocket built by his aerospace company Blue Origin for a short trip to the edges of outer space along with three other passengers, including one who paid a costly fare of $28mn.