Exec Pay: Coinbase CEO Earned $60M In 2020
The popular cryptocurrency exchange Coinbase recently released its S-1 filing to the SEC in preparation for a public offering that's…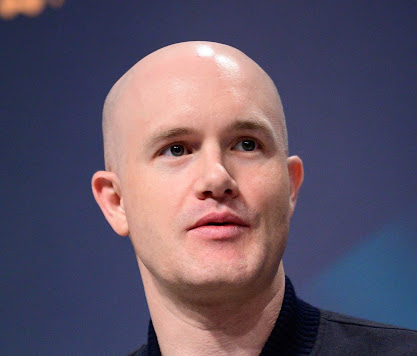 The popular cryptocurrency exchange Coinbase recently released its S-1 filing to the SEC in preparation for a public offering that's expected to come soon, with the S-1 filing providing a peek into its financials and operational stats with information not publicly known before.
The core information to have been revealed by Coinbase's S-1 filing is that the company is very profitable, posting a net income of $322 million on $1.28 billion in revenue in 2020. The popular crypto exchange swung from a $30 million loss in the previous year 2019 and grew its annual revenue from $533.7 million to $1.28 billion over the year.
Among the noteworthy disclosures to have come from Coinbase's S-1 filing is that the company's founder and CEO Brian Armstrong pulled in a big compensation package of nearly $60 million in 2020, precisely $59.5 million.
Brian Armstrong's $59.5 million pay package consisted of a base salary of $1 million, stock options awards of $56.7 million, and $1.8 million listed as "other compensation". This "other compensation" consists of $1.78 million in personal security expenses for Armstrong and $17,165 in reimbursed legal fees in 2020.
Armstrong's pay package is very high and gives him a top spot among the highest-paid executives in the US. For comparison sake, Jamie Dimon who is the CEO of America's largest bank, JPMorgan Chase, earned $31.5 million in 2020 while David Solomon who's the CEO of the banking giant Goldman Sachs earned $17.5 million in 2020. Both CEOs' salaries combined don't match up to Armstrong's 2020 pay.
Armstrong's security expenses of $1.78 million seem high but were defended by Coinbase as "reasonable business expenses due to a bona fide business-oriented security concern".
Just like Armstrong, a few other Coinbase executives are disclosed to have drawn high compensation packages in 2020, including Chief Product Officer Surojit Chatterjee who earned $15.9 million and Chief Legal Officer Paul Grewal who earned $18 million.
In a few months' time, Coinbase is expected to become the first major crypto exchange to test the American public markets. It's filed to list on the Nasdaq Global Select Market under the ticker "COIN".