IBM set for $34 billion Red Hat acquisition
IBM has now officially announced a move to merge with Red Hat, the world's leading provider of open source cloud software in a deal worth $34 billion under which IBM will play $190 per share for all issued and outstanding common shares of Red Hat.
This counts as an over 50% premium from the current price of Red Hat stock (about $117) as of writing. Both companies are merging to provide "open approach to cloud, featuring unprecedented security and portability across multiple clouds" as per an official press release.
An acquisition of Red Hat will stand as very significant for this year marking the largest for 2018 and one of the biggest in the entire tech industry so far. IBM will maintain Red Hat's open source innovation legacy while scaling its vast technology portfolio and empowering its widespread developer community as per its statement.
"The acquisition of Red Hat is a game-changer. It changes everything about the cloud market," IBM Chairman, President and CEO Ginni Rometty said in a statement. "IBM will become the world's #1 hybrid cloud provider, offering companies the only open cloud solution that will unlock the full value of the cloud for their businesses.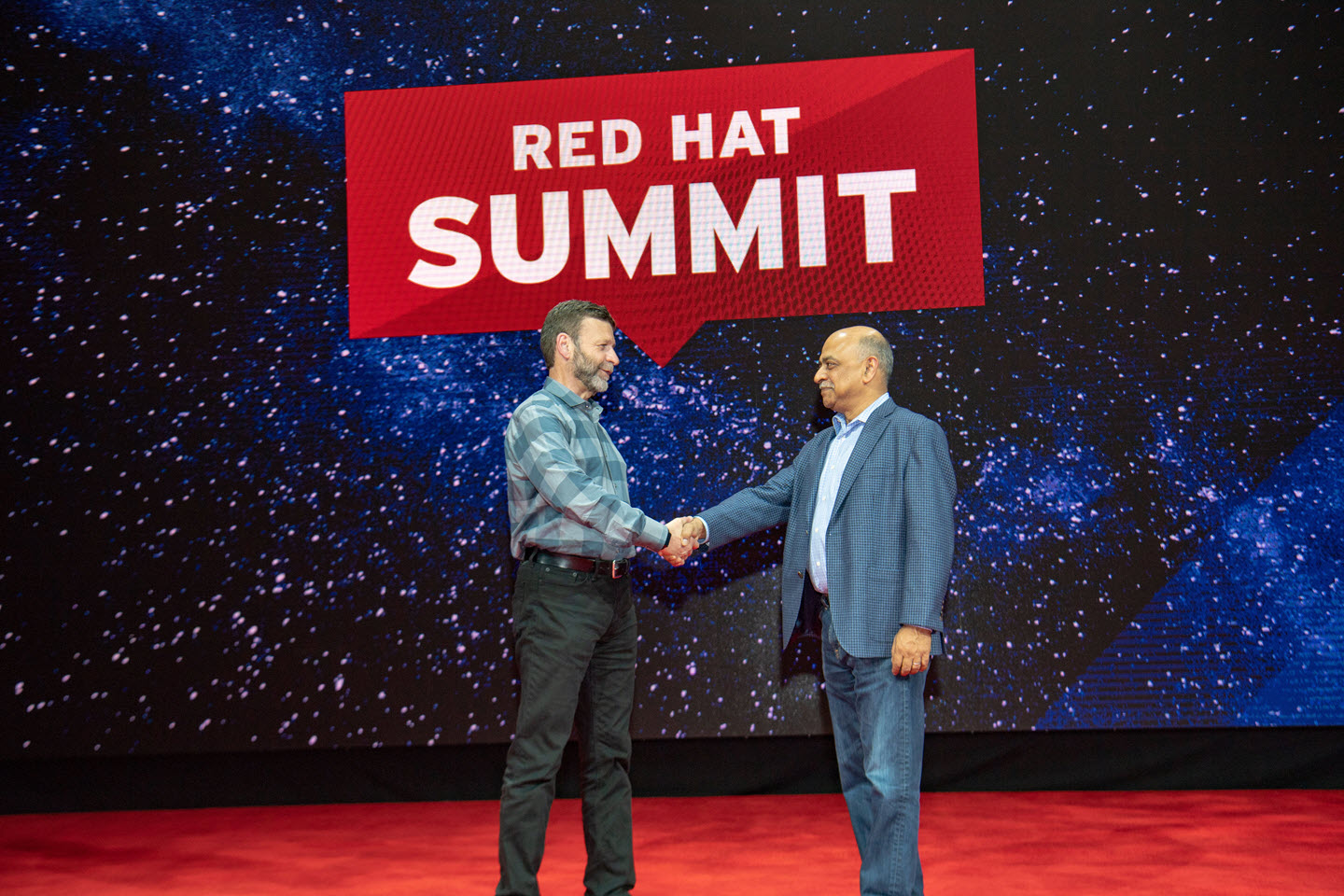 Paul Cormier, Executive Vice President, and President Products and Technologies, Red Hat, and Arvind Krishna, Senior Vice President, IBM Hybrid Cloud, at Red Hat Summit 2018 in San Francisco on May 7, 2018.

IBM
"Most companies today are only 20 percent along their cloud journey, renting compute power to cut costs," she said. "The next 80 percent is about unlocking real business value and driving growth. This is the next chapter of the cloud. It requires shifting business applications to hybrid cloud, extracting more data and optimizing every part of the business, from supply chains to sales."
"Joining forces with IBM will provide us with a greater level of scale, resources and capabilities to accelerate the impact of open source as the basis for digital transformation and bring Red Hat to an even wider audience – all while preserving our unique culture and unwavering commitment to open source innovation." Red Hat CEO Jim Whitehurst also stated.