Mercedes drops 'project' from Hypercar name and tags it 'AMG One'
Mercedes
In the run-up to the Paris Motor Show 2018 event, Mercedes unveiled the official name of its Hypercar now dubbed 'AMG One' with a drop of 'project' from the vehicle previously known as the 'project one'.
The One now stands for its highest automotive ambition to usher Formula 1 hybrid tech to the roads with the One being the pinnacle of Mercedes' model portfolio and an absolute top-of-the-line model.
Mercedes
Intensive testing of the hypercar have been on-going for months in England at high-performance test stands and race tracks with the AMG One reflecting the latest development status of an outstanding technical feature, It's active aerodynamics.
The vehicle's active aerodynamics currently in the process of wind tunnel testing is equipped with a multi-part, two-stage extendable rear wing for maximum downforce in race mode which stands as a very high-end and individualistic feature for top-tier vehicles.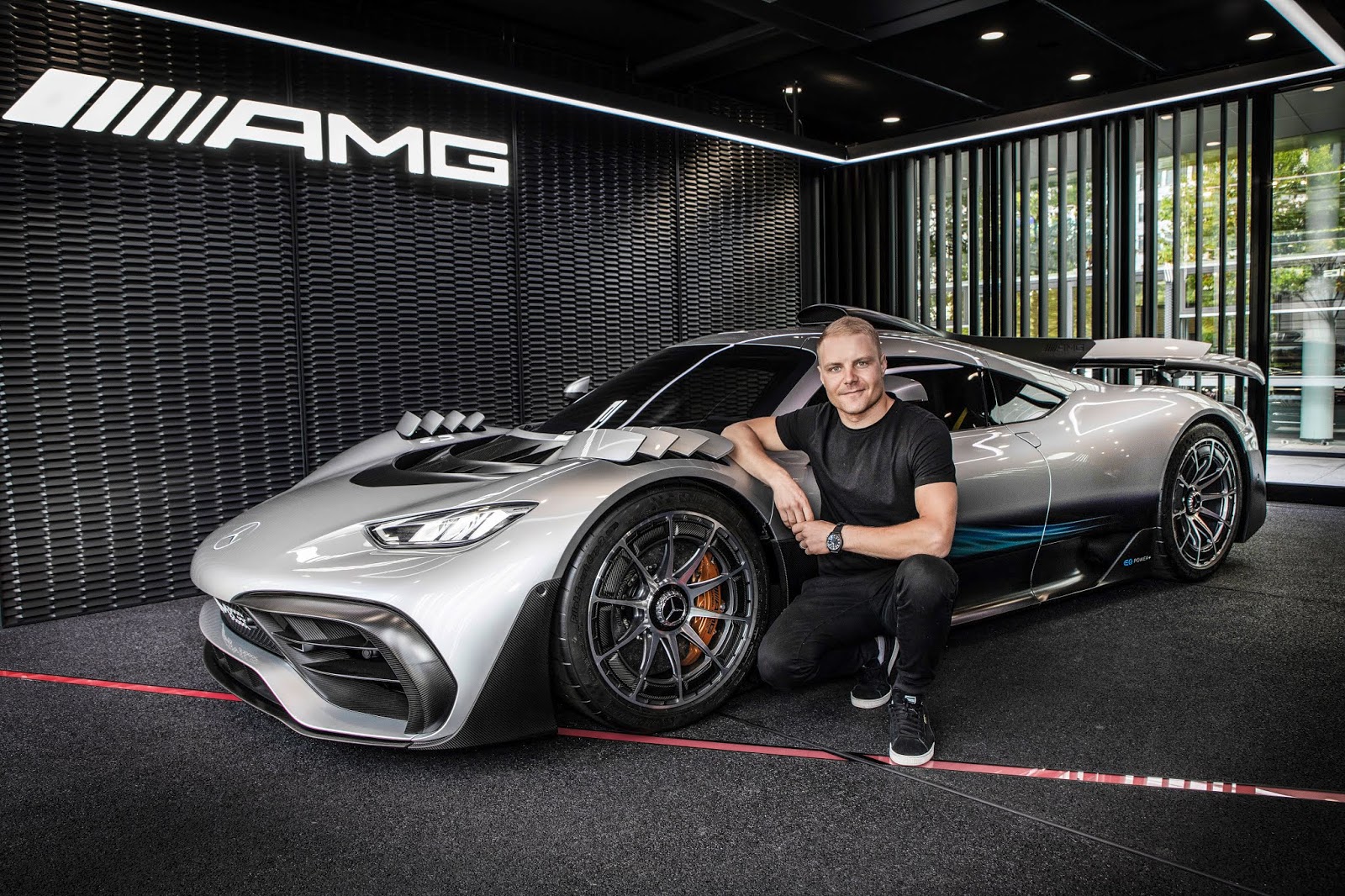 F1 driver Valtteri Bottas checks out the current development state of the AMG-ONE

Experts across high-performance subsidiaries in the Affalterbach, Brackley and Brixworth regions are collaborating and working across borders on the common goal of bringing racing technology to life in a street-legal vehicle.
Future Mercedes-AMG ONE buyers can also now obtain in-depth info on its development progress at a mobile and exclusive showroom titled "The Future of Driving Performance" where Mercedes showcases the latest status of the hypercar with a chance to sit in the cockpit and get a showcase of its individual capabilities.
The "Future of Driving Performance" mobile showroom

This is made possible through a custom-built trailer (pictured above) which features extendable sides and creates a mobile customer showroom with vehicle display, a coffee bar, lounge and several other info elements which include touch screen animations and colour and material examples.
Content of the mobile showroom are regularly updated and supplemented with information on offer being rounded off by video documentations and interviews. The mobile show truck is now available for the first time to AMG One customers in the grounds of the Munich Mercedes-Benz branch.
Inside "The Future of Driving Performance" mobile showroom