Microsoft Poaches Ex-Siri Lead, Bill Stasior, From Apple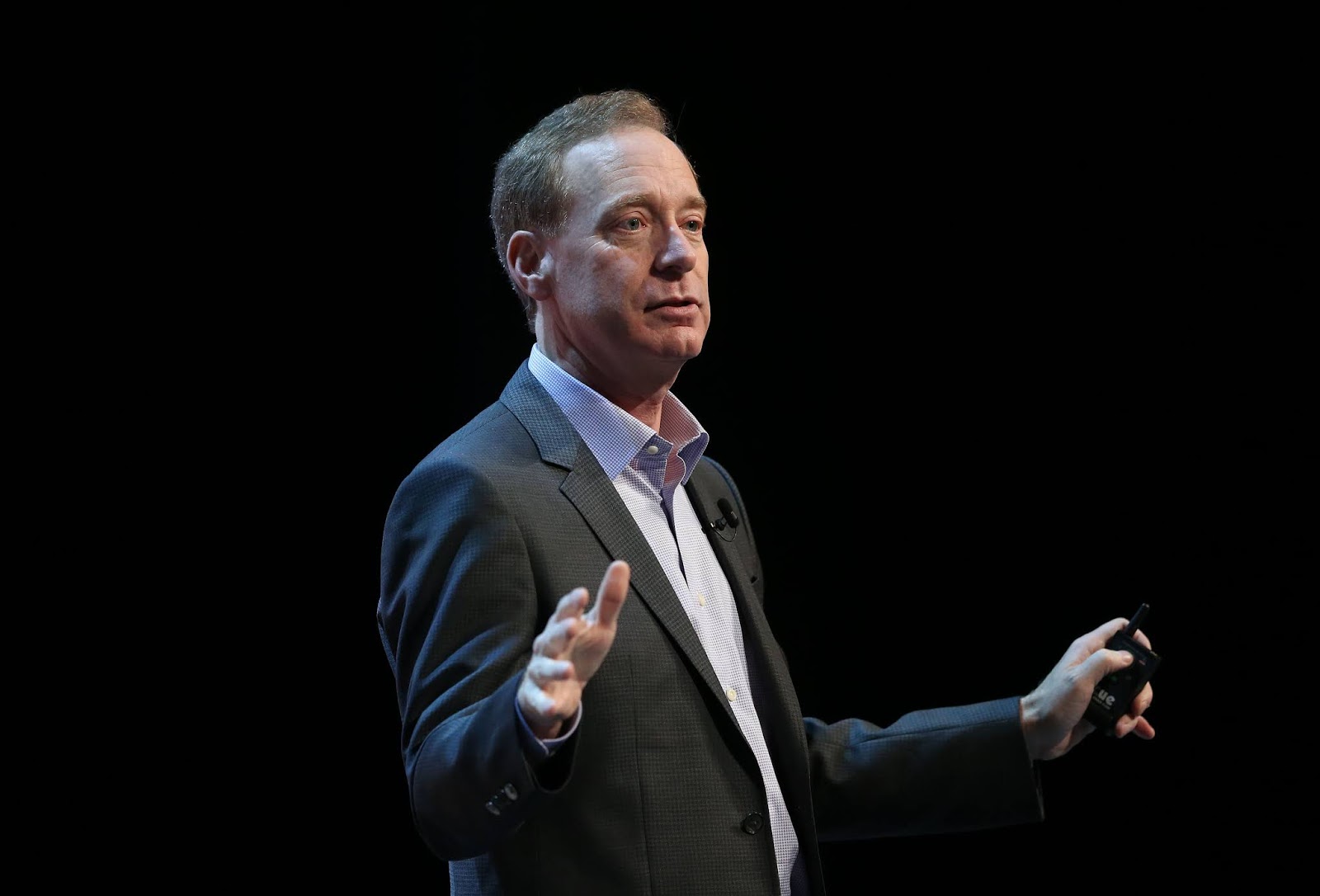 Microsoft President Brad Smith

As first reported by The Information and also confirmed by an official résumé, Microsoft has hired Bill Stasior, a [now former] long-time Apple executive who served as vice president for its Siri/AI division. Stasior began working at Microsoft this month [according to his résumé], serving as Corporate Vice President of Technology under the office of the CTO, entailing he'll report to Microsoft CTO Kevin Scott.
Microsoft seems to have gotten a key talent with Stasior's hire. Stasior, whose tech career has spanned more than two decades, also held previous roles at Oracle, Amazon, AltaVista, AlterEgo Networks and Netcentives. At Apple, he lead the team responsible for the Siri virtual assistant, scaling it from 70 engineers to more than 1100 developers, scientists, product managers, and designers. During his stint, Siri grew from 5 languages and one platform (iPhone) to more than 30 languages and 7 platforms (iPhone, Mac, HomePod, CarPlay, HomeKit, Apple Watch and Apple TV).
Microsoft CTO Kevin Scott

At Amazon, he began as "Director of Search and Navigation", and rose to the position of CEO at A9.com, the e-commerce giant's search engine division. For a year (2011-2012), he was a member of Amazon's "S-Team", a close-knit group of senior executives that directly report to CEO Jeff Bezos.
Before beginning a career in the tech industry, Stasior earned Masters and Ph.D. degrees at the Massachusetts Institute of Technology (MIT), and worked as a researcher at the institution for six years. In a statement to The Information, a Microsoft spokesperson said that "he will work to help align technology strategies across the company." Citing an unnamed source, The Information reports Stasior will lead an AI group at Microsoft.
Stasior's hire signals a hot demand for AI leadership at the largest tech companies. Such large companies have regularly poached talent from each other, a recent being the hire of John Giannandrea, a then prominent Google executive, by Apple. At Apple, he serves as senior vice president of Machine Learning and Artificial Intelligence Strategy.