SoftBank Poaches Microsoft's Corporate VC Head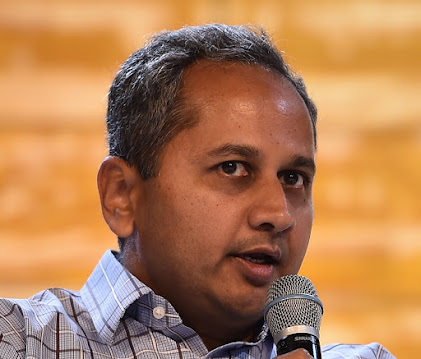 The head of Microsoft's corporate venture capital arm, M12, is leaving the company after being hired by the SoftBank Vision Fund, the mammoth $100 billion investment fund formed by the Japanese tech conglomerate SoftBank. Nagraj Kashyap is leaving M12 to take on the role of managing partner at the SoftBank Vision Fund.
Bloomberg News first reported of Kashyap's departure and new job on Monday.
Joining SoftBank, Kayshap has made a significant step further in his venture capital and investment career that has spanned companies including Microsoft and the chipmaking giant Qualcomm. Before joining Microsoft in 2016 to head its corporate venture fund, Kayshap led Qualcomm Ventures for 12 years.
Now, after long stints at the corporate venture arms of two tech giants, Kayshap is joining another venture arm of a tech conglomerate, this time a mammoth $100 billion fund that has deployed tens of billions of dollars into many technology companies.
As a managing partner, Kayshap will oversee and scout for deals for SoftBank's Vision Fund, tasks that he already has deep experience in stemming from his nearly two decades combined at Qualcomm Ventures and Microsoft's M12.
Kayshap's appointment to SoftBank comes shortly after the SoftBank Vision Fund saw two of its managers depart, with one (Colin Fan) leaving to take a role at another SoftBank division and another (Jeffrey Housenbold) leaving the company entirely. It's then no surprise that Kayshap has been brought in to fill in a gap.
"We're thrilled to welcome Nagraj," said Rajeev Misra, the head of the SoftBank Vision Fund. "His vast experience investing in enterprise startups, leading teams, and helping founders leverage corporate networks will be major assets to our firm and broader ecosystem."
Photo credit: collision.conf is licensed under CC BY 2.0