Microsoft Emerges No 1 in Forbes' List of America's Best Corporate Citizens
Microsoft CEO Satya Nadella

Forbes partnered with Just Capital, a reputed organization founded in 2013 by individuals including hedge fund titan Paul Tudor Jones II, Greek-American author Arianna Huffington and Goldman Sachs veteran Paul Scialla to ask 81,000 Americans about what they expect most from large American companies. 
The most popular response? "Pay workers fairly; treat customers well and protect their privacy; produce quality products; minimize their environmental impact; give back to the communities they operate in; commit to ethical and diverse leadership; and create abundant job opportunities."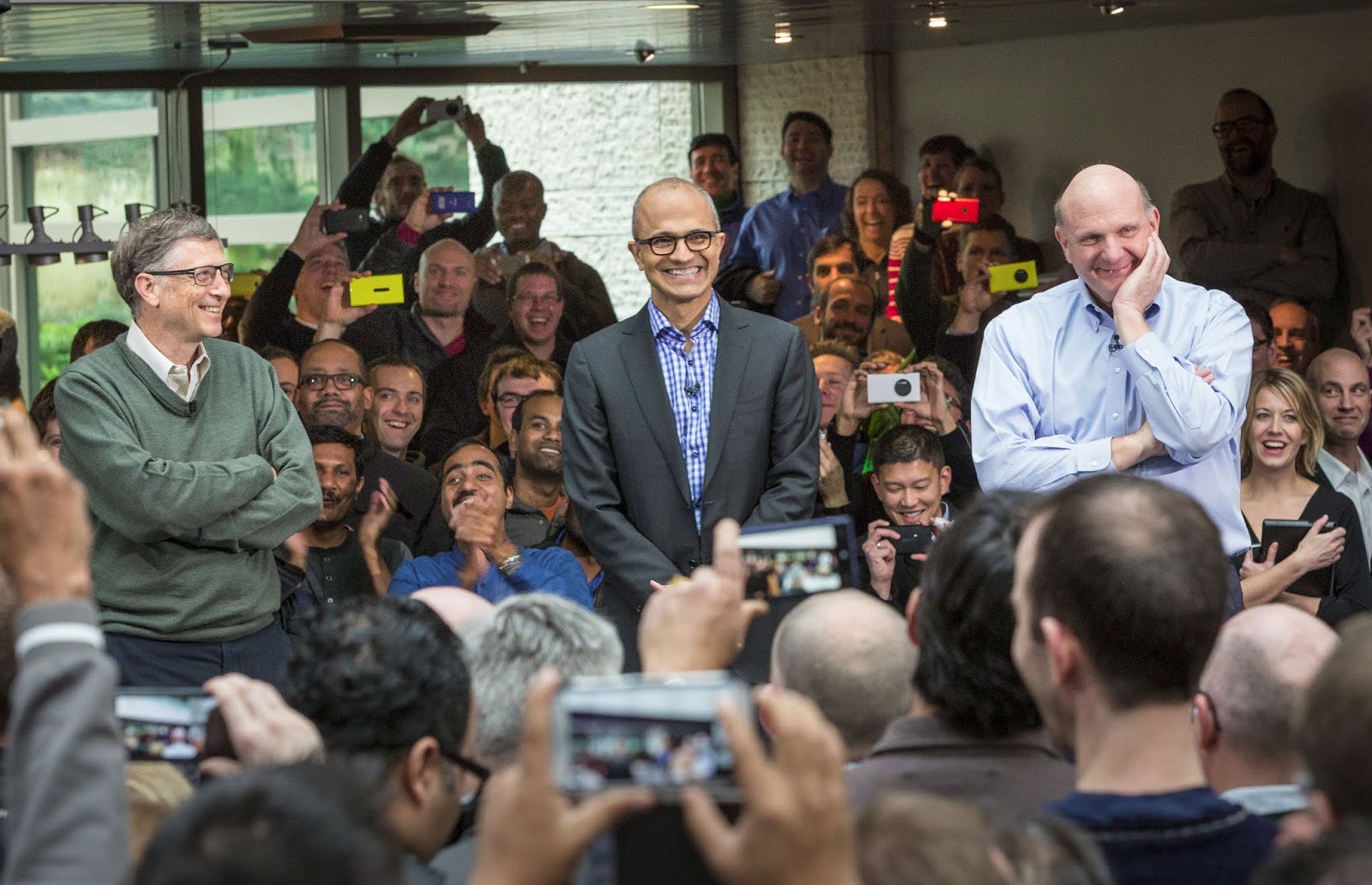 Nadella with former Microsoft CEOs Bill Gates (left) and Steve Ballmer (right)

Forbes went ahead to rank 890 of America's largest public companies to evaluate who are the best corporate actors and unveiled a list dubbed Just 100 with its data which Microsoft emerged number one in. The Redmond based software giant has seen its ratings and business soar high since Satya Nadella's takeover as CEO in 2014 and recently beat Apple to be the world's most valuable company, The last time that happened? 8 years ago.
Microsoft has risen thanks to a change in strategy which has led to less dependence on the Windows OS and growth of cloud services like Azure and Office 365 as well as a booming game business. It has delivered analyst estimates topping quarterly results with $29.08 billion revenue in its most recent quarter. It emerged first on the Just 100 list which includes the companies below:
Microsoft
Intel
Alphabet
Texas Instruments
IBM
Nvidia
VMware
Procter & Gamble
Adobe Systems
Cisco Systems
Humana
Accenture
AT&T
General Motors
General Mills
Apple
Kimberly-Clark
ResMed
Biogen
United Parcel Service (UPS)
Keysight Technologies
S&P Global
Colgate-Palmolive
Prudential-Financial
Clorox
3M
UnitedHealth Group
Agilent Technologies
Salesforce
Amazon
Exelon
Varian Medical Systems
Merck & Co. 
Cigna
Facebook
Owens Corning
Ford
Intuit 
Nike
Nielsen and several others.
The full list can be viewed here.