Level Home Emerges From Stealth With $71 Million In Funding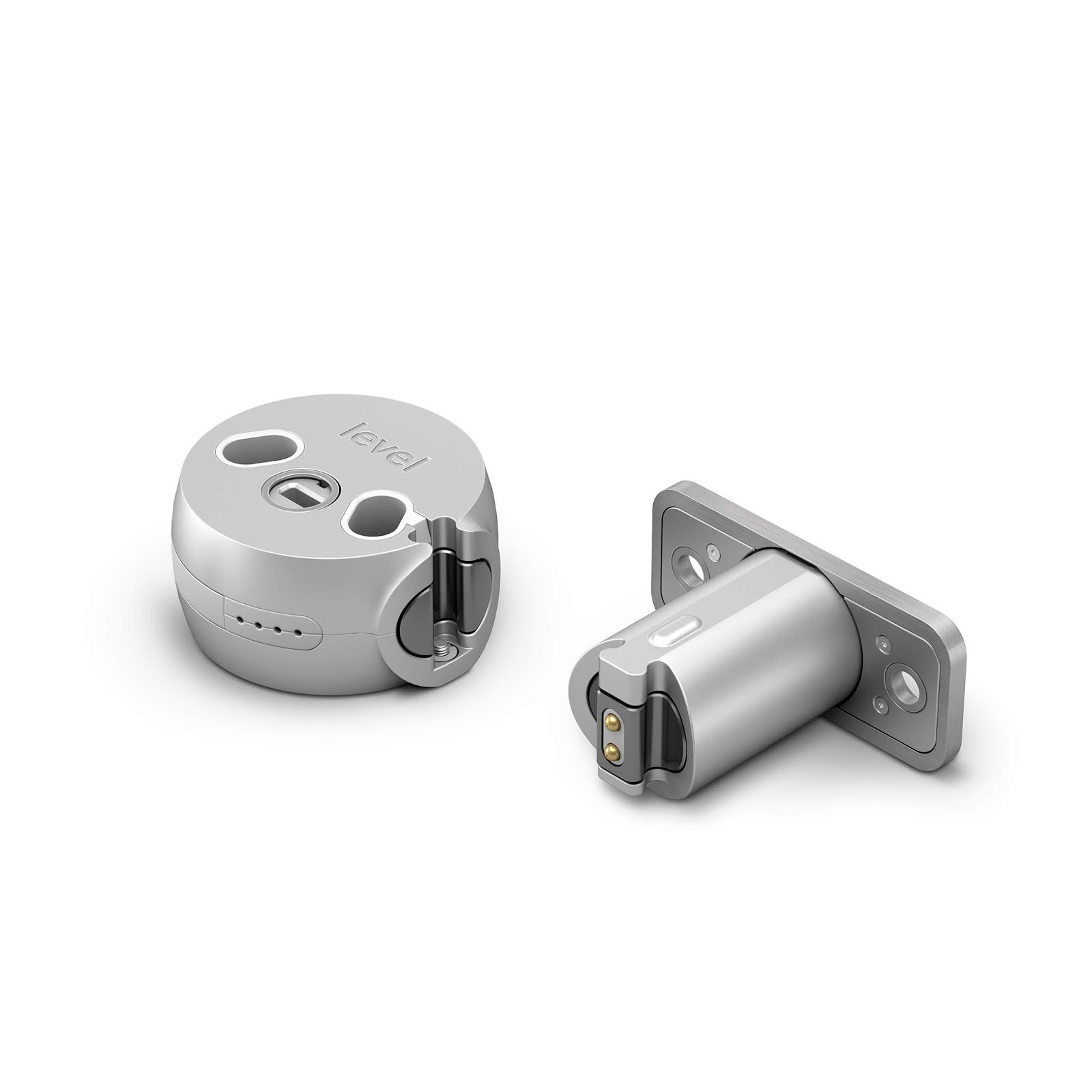 image: Level Home
Key points:
Level Home has secured $71 million in funding from the likes of Walmart, real estate giant Lennar, and Hut 8 Ventures.
Level Home's smart lock; the Level Lock, fits inside existing deadbolts, meaning it can convert any door to a smart one
The Level Lock supports Apple HomeKit
Level Home was founded in 2016, and is based in San Francisco
A new and seemingly interesting smart lock startup; Level Home, just emerged from stealth, with an announcement of $71 million in funding and a new product; the Level Lock (pictured above). Level Home's $71 million in funding comes from strategic investments led by Walmart and Lennar Homes, a Miami-based construction and real estate giant that's known to be the largest home-builder in the U.S. Level Home was founded in late 2016 by John Martin, who serves as CEO, and Ken Goto (CTO), two former Apple employees. It seems Apple employees have a thing for starting smart lock startups as another well-known smart lock startup; Latch, which was valued at $400 million in August, was launched by former Apple employees. It also shouldn't come as a surprise that Apple poached an ex-smart lock startup CEO earlier this year.
Level Home's smart lock; the Level Lock, is a $250 computerized lock that's enabled with Bluetooth and Wi-Fi. It fits into any deadbolt, able to convert a normal lock to a smart one "in just minutes". Basically, the Level Lock's appeal is that consumers don't have to change their locks or stop using their existing keys after they have fitted the smart lock. Once the Level Lock is fitted, it's controlled by an app that comes with useful features such as the ability to receive real-time updates of who comes out and goes in, geofencing based entry and exit, and the ability to invite friends safely into your home (using their phone as a key).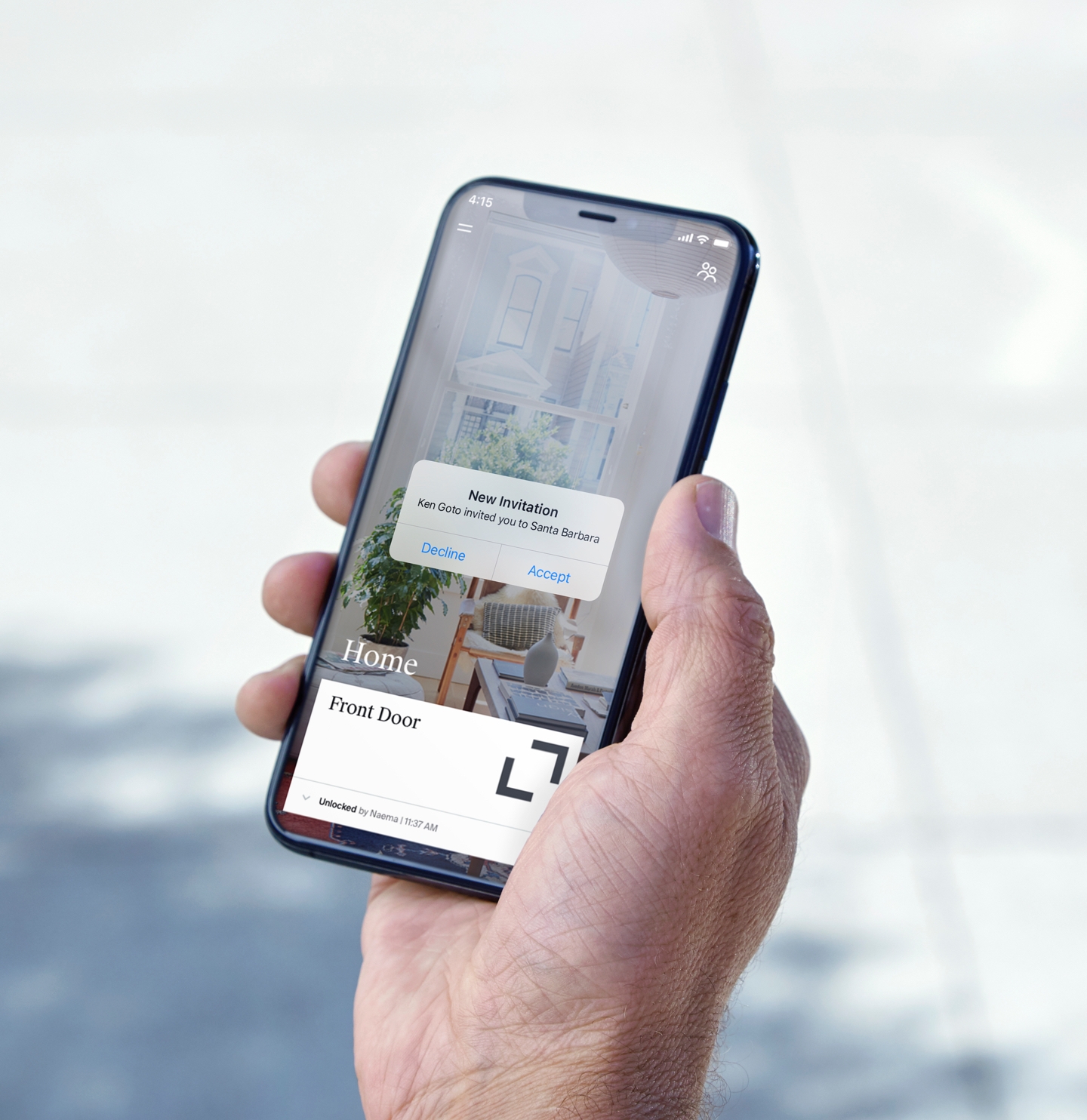 The Level Home app. In-display are two features; real-time notifications (bottom) and a digital invitation (middle)

Just how good is the Level Lock? Maybe so good that Walmart is adopting it for a new in-home delivery service; Walmart just launched an in-home delivery service, which as the name implies, is an option for its customers to order groceries (and other essentials) to get them delivered directly into their kitchen or garage fridges. For customers to participate, they'll have to pay $50 for a smart lock (a Level Lock, but we're unsure if Walmart is adopting other smart locks). The smart lock, which Walmart will install for free, will be used by its shoppers to gain access to and deliver items to customers' homes. For security purposes, Walmart's shoppers will wear a camera whose feed can be accessed by the homeowner.
The Level Lock supports Apple HomeKit, enabling easy control via Siri. For example, a Level Lock owner can add automated commands such as locking the door when the last person leaves. In an interview with CNBC, Level Home CEO John Martin said plans to support other platforms including Amazon Alexa are underway. Martin also said the company is thinking about bigger features; like providing trusted access to service providers, which would make it a direct competitor to a service like Amazon Key.
"Many smart home products on the market today over emphasize technology and as a result complicate our everyday lives." Martin said in a separate press release. "We believe 'smart' products should blend in naturally with your home while offering you an improvement to your daily routines. At Level Home, we're not just designing products for a house, we're designing them for the people who make it a home." He said.
The Level Lock can be reserved now, although "availability to the general public" is slated for January 2020.