Mmhmm Snaps Up Memix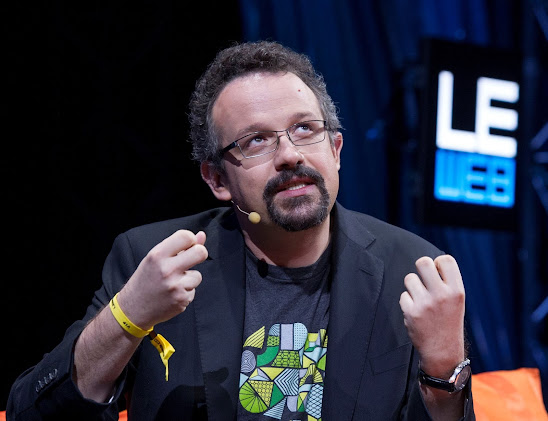 Phil Libin, Founder and CEO, Mmhmm.
Photo credit: LeWeb14, 

licensed under 

CC BY 2.0

Mmhmm, a video presentation startup founded by former Evernote CEO Phil Libin, has acquired Memix, a virtual camera app that lets users add filters and effects to live video. Mmhmm has acquired Memix just on the heels of its own beta launch and after closing a $21 million round led by venture capital firm Sequoia Capital. Apparently, Mmhmm has already made its first acquisition even while its product is still in closed beta, with the startup seemingly heading towards a full launch day by day.
Memix is a virtual camera app that lets people apply filters and effects to both live and pre-recorded videos. It's compatible with lots of apps with live video chat features such as Zoom, WebEx, Discord, Houseparty, Google Hangouts, and Facebook Messenger. Just like its acquirer Mmhmm, Memix is a tool that's built for use on existing video platforms and not a standalone app.
Mmhmm is a virtual camera tool that lets users make custom presentations straight from their camera. Picture it as a Microsoft PowerPoint that's itself built into popular videoconferencing apps such as Zoom, Cisco WebEx, and Google Hangouts. Mmhmm is for now still in closed beta and has racked up a waitlist of 100,000 users.
It's such that Mmhmm has raised funding from a quite large number of investors, among them venture capital firms like Sequoia Capital, investment firms like Mubadala Capital and Goldman Sachs, and a host of individual investors including Instagram co-founder Kevin Systrom, Twitter co-founder Biz Stone, Blue Apron CEO Linda Kozlowski, Rakuten's Hiroshi Mikitani, and Eventbrite's Julia Hartz.
Even before its formal launch, Mmhmm has garnered a great deal of attention both from users and investors, not surprising given the pedigree of the company's founder, Phil Libin. Before founding Mmhmm, Libin served as the CEO of task management app Evernote for 8 years and as a partner at venture capital firm General Catalyst Partners. Earlier in his career, Libin also founded a software development company, Engine5, that exited for $26 million.