New SPAC Merger: Electric Carmaker Faraday Future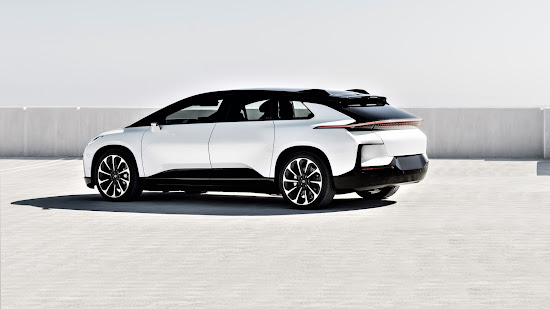 Faraday Future is the latest electric carmaker to seal a deal to go public by merging with a special-purpose acquisition company (SPAC). The company has reached an agreement to merge with the SPAC Property Solutions Acquisition Corp (NASDAQ: PSAC) and raise roughly $1 billion from the deal, money that'll be used to fund its operations. 
You may remember Faraday Future as the once seemingly high-flying electric carmaker that got its wings clipped by severe financial issues. The company had debuted a few concept vehicles in 2015 and planned to launch a production vehicle in 2017 but got plagued by financial and operational issues.
Now restructured and under new leadership, Faraday Future is apparently betting that it can succeed with its plan to produce electric vehicles and has garnered enough investment interest to the tune of a billion dollars on the public markets. 
With its merger, the company will get $230 million in cash held in trust by Property Solutions Acquisition Corp plus a $775 million fully committed private-investment-in- public-equity (PIPE) round to fund its operations. 
Faraday Future plans to use the funds that'll be raised to fund the production of its first vehicle, the FF 91 SUV (pictured above). It plans to have begun producing it within 12 months of the completion of its SPAC merger.
The FF 91 is a 1,050 HP SUV that'll be able to accelerate from 0-60 mph in less than 2.4 seconds, Faraday claims. Already, the company says it's received 14,000 reservations for it.
Faraday Future's SPAC deal will value the company at $3.4 billion. The merger is expected to be completed in the second quarter of 2021.