Postmates To Use Ouster Lidars For Delivery Robot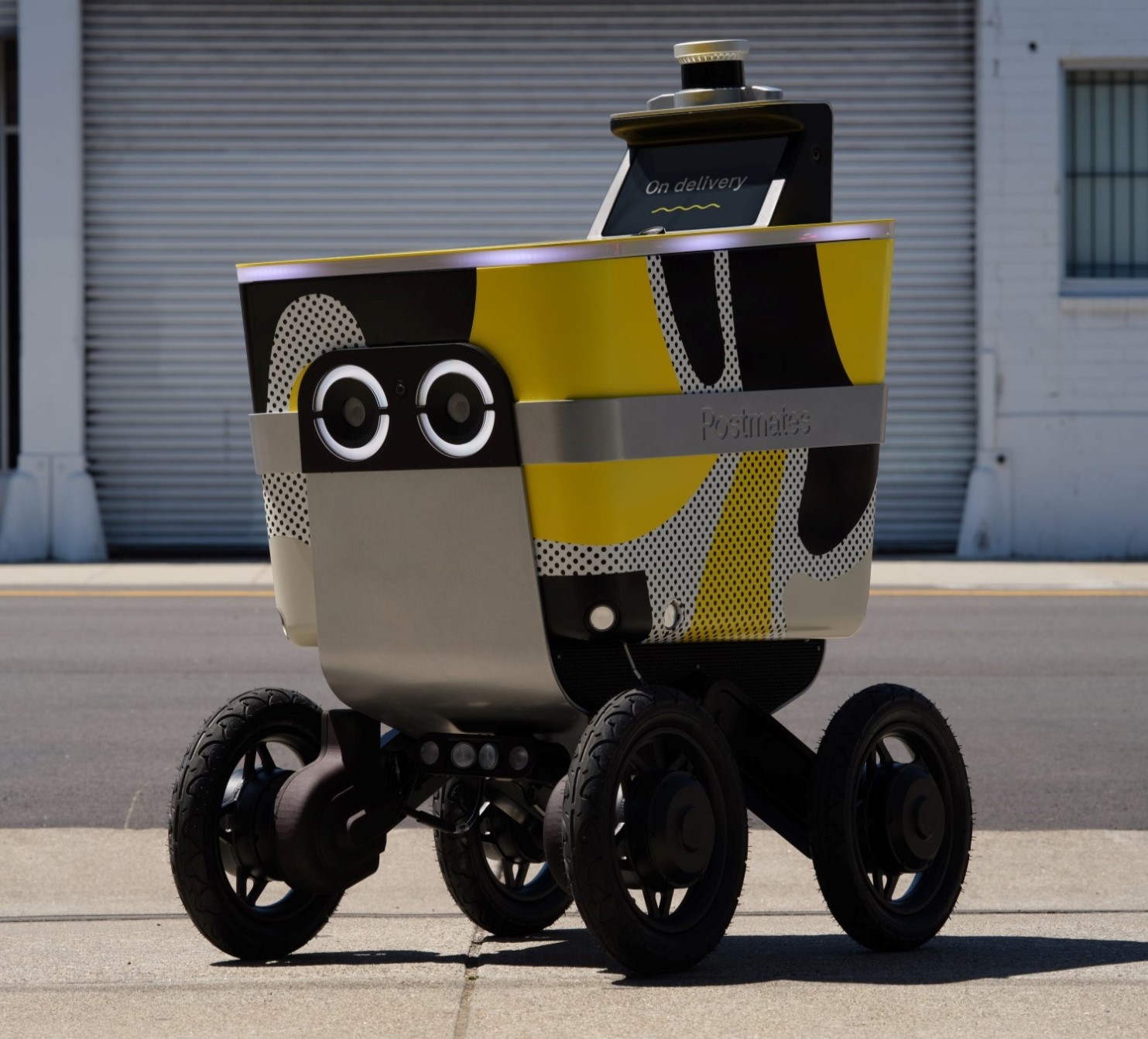 Postmates' delivery robot, Serve, equipped with the Ouster OS1 lidar sensor
Not long ago, Postmates CEO Bastian Lehmann was accompanied by a cute little delivery robot to a Fortune Brainstorm Tech event. The robot – called 'Serve' — was first unveiled last year. It currently roams on sidewalks in Los Angeles, making short distance on-demand deliveries. As conventionally known, autonomous robots make use of various sensors including lidars to navigate. These sensors enable robots to measure distance to a target and move towards that target.
Velodyne lidars are the most used in self-driving vehicles and robots, although there's much competition from other lidar makers like Luminar, Quanergy, Blackmore, and more. If observed closely, Postmates' initially unveiled robot spotted a lidar different from that of the robot which recently accompanied its CEO Lehmann to the Fortune event. One could get curious as to which lidar the company decided to use, but don't worry, as Postmates just announced its delivery robot will use lidars from Ouster, a San Francisco-based startup trying to secure part of the lidar market from Velodyne and a seemingly endless list of other newer competitors.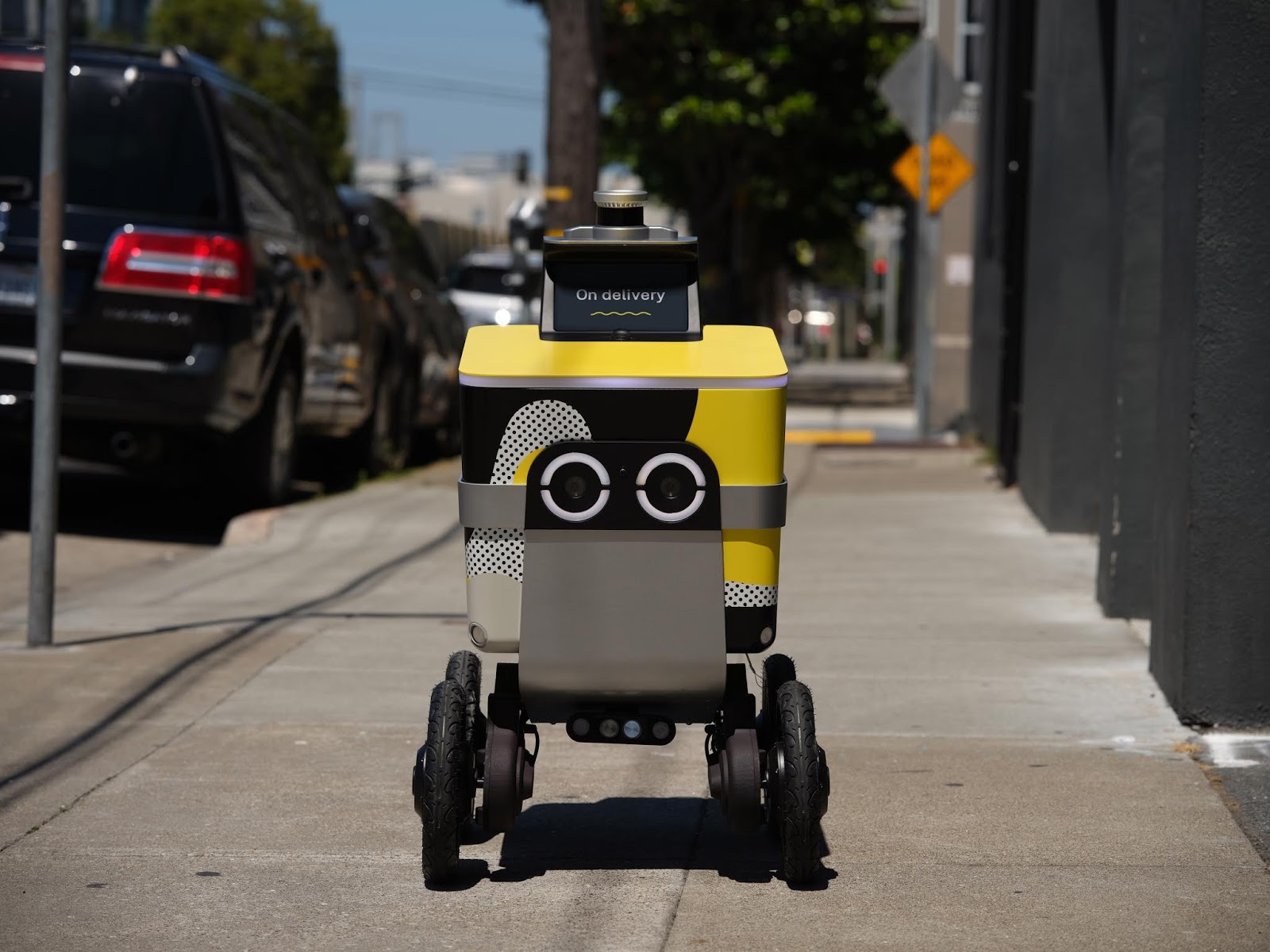 image: Postmates
Ouster is quite prominent. It has raised $90 million in funding and has secured more than 400 customers. Ouster sells its sensors to customers across industries like self-driving vehicles, drones, robotics, mapping, mining, agriculture, building security, mining and more. The San Francisco-based startup's OS1 lidar sensor is what Postmates will use in its robots.  The OS1 sensor works using the same complementary metal-oxide-semiconductor (CMOS) technology that's widely used in consumer digital cameras and smartphones.
The OS1 sensor will enable Postmates' robot navigate sidewalks, detect pedestrians, and interact with customers. "The OS1 lidar's range, size, durability, and high-resolution are a perfect fit for Serve," Ali Kashani, VP of Special Projects at Postmates X, said in a statement. Over the past few years of development, it has become clear that lidar is an integral component to both detecting and interacting with the world around Serve, and Ouster is bridging that connection." He said.
Postmates plans to first deploy its robots at commercial-scale in Los Angeles.