Psychedelic Drugs Startup ATAI Life Sciences Files For IPO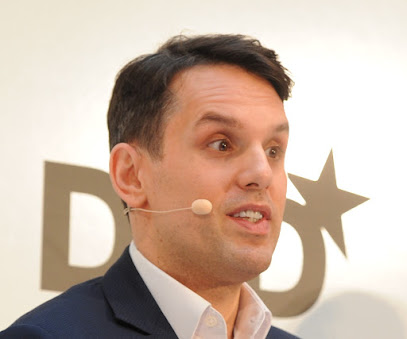 A German startup that's betting heavily on psychedelic drugs having mainstream medical use soon has filed for an initial public offering in the US. That startup is ATAI Life Sciences, one founded by serial German entrepreneur Christian Angermayer.
Backed by nearly $400 million in private funding, ATAI Life Sciences has used its large cash balance to buy up psychedelic drug candidates still in the pipeline. It even recently bought an ambitious startup that wants to use brain-computer interfaces to help treat mental health conditions.
ATAI Life Sciences has submitted an S-1 filing for an IPO to the US SEC. It listed a placeholder size offering of $100 million, although that's an amount often used to estimate listing fees and is subject to change at any time.
On its end, ATAI is promising investors an opportunity to buy in early into a startup at the forefront of applying psychedelic and hallucinogenic drugs to potentially treat mental disorders. Whether investors buy into that vision is up to their decision, as it should be noted that ATAI hasn't generated any revenue as of now.
ATAI currently has 10 therapeutic programs in the works, including five psychedelic drug compounds. The three-year-old company has used the $362 million it's raised from private investors so far to finance usually expensive drug development programs. 
ATAI feels similar to another drug company affiliated with its serial entrepreneur co-founder 

Christian Angermayer. That company is Compass Pathways, 

which's investigating and working on using chemical compounds to treat mental health disorders. 

 

ATAI owns a 22% stake in Compass Pathways, signaling a major tie-up between both companies.
Like ATAI, Compass Pathways hasn't begun generating any revenue. It's nonetheless rallied itself into a $1.2 billion market value on the Nasdaq stock market.
ATAI will list on the tech-focused Nasdaq market under the symbol "ATAI". Underwriters for its IPO include Citigroup and Credit Suisse. 
ATAI is based in Berlin, Germany. The company counts billionaire techpreneur and investor Peter Thiel as one of its main shareholders.
Photo:  ATAI Life Sciences co-founder Christian Angermayer, credit: Hubert Burda Media,  licensed under CC BY-NC-SA 2.0