IPO: UFC Owner Endeavor Sets Terms, To Raise $500M+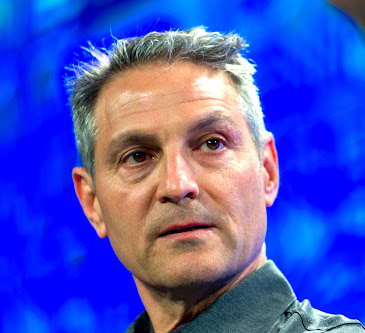 Endeavor Holdings, an entertainment conglomerate best known for owning the Ultimate Fighting Championship (UFC) league, filed for an initial public offering earlier this month. It's the second time that the company filed for an IPO, after doing so in 2019 but halting its plans later.
Now, Endeavor is certainly set to go public and expected to begin trading on Wednesday, the 28th of April. It's set the terms for its IPO, as indicated by an updated SEC filing.
Endeavor plans to sell 21.3 million shares priced at $23 to $24 to raise over $500 million at the mid-range. Shares of the company will trade on the New York Stock Exchange under the ticker symbol "EDR".
In addition to its IPO share sale, Endeavor has arranged a separate private placement to raise $1.8 billion. Out of that amount, $1.35 billion will be Endeavor's proceeds while $437 million will be proceeds for private equity firm KKR, one of Endeavor's main shareholders which's selling shares in the private placement.
From the private placement proceeds, Endeavor will use $836 million to purchase the remaining minority stake it doesn't own in its prized property UFC and assume total control of the mixed martial arts league. It bought majority control of UFC in 2016 together with investment firms KKR and Silver Lake, both of which are main Endeavor shareholders as it's set to go public.
Endeavor is an entertainment conglomerate built up from a series of expensive acquisitions over time financed significantly by debt. As such, the company reports a high debt load of $5.9 billion on a pro forma basis at the end of 2020. Cash and cash equivalents were $2 billion.
The price at which Endeavor has set out to sell shares ($23 to $24) implies a valuation of $10 billion for the company. At that price, its two top brass, CEO Ari Emmanuel and Chairman Patrick Whitesell will own stock worth at least $900 million combined. They had earlier cashed out over $160 million of their shares each in 2017.
Endeavor's biggest shareholder as it's set to go public is private equity giant Silver Lake with a 35.3% stake. Silver Lake has been very contributory to Endeavor's growth over the years with financing and is now set to reap its monetary spoils.
Endeavor's main businesses are the UFC league, sports marketing powerhouse IMG, and talent agency WME. The company brought in $3.5 billion in revenue in 2020. It isn't profitable, with a net loss of $625 million in the same year.
Just as it was set to go public, Endeavor recently added a new and famous board member who's Tesla CEO Elon Musk.
Photo: Endeavor CEO Ari Emanuel, credit: Fortune Conferences, licensed under CC BY-NC-ND 2.0