Earnings: Snap Inc Reports First Cash Flow-Positive Quarter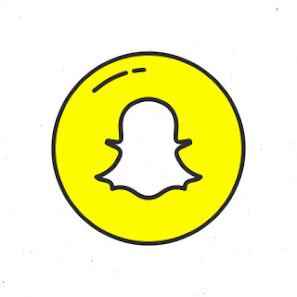 Snap Inc, the parent company of popular social app Snapchat, has unveiled its latest earnings report for the first quarter of 2021. Its latest earnings report covers the three months ending March 31, 2021.
One key take from Snap's latest earnings is that it reported its first quarter of positive cash flow as a public company. To the layman, it means it pulled in more revenue than it spent, to the tune of $126 million.
Snap reported revenue of $770 million for the quarter, up 66% compared to the prior year. The increase was spurred by bigger advertising dollars flowing into Snapchat which's how Snap Inc pulls in the lion's share of its revenue.
Snap Inc still isn't profitable and has never been in its four-year history as a public company, with a net loss of $287 million in Q1 2021, but its growing sales has spurred very positive investor sentiment leading to a current market value of $90 billion which's over triple the valuation of its public market debut in 2017.
As of March 31, 2021, Snap reported 280 million daily active users, an increase of 51 million, or 22%, year-over-year. For the first time ever, the majority of Snapchat daily active users are now Android users rather than iOS users.
In Q1 2021, Snap Inc made a major push with the launch of "Spotlight", a TikTok-like feature promoting curated viral videos to the Snapchat community. The company says over 125 million Snapchatters used Spotlight in March alone.
Forecast:
For its next quarter which's Q2 2021, Snap Inc expects to pull in revenue of between $820 million to $840 million. That's compared to the $454 million in sales it pulled in Q2 2020.