Salesforce Buys Slack For $28B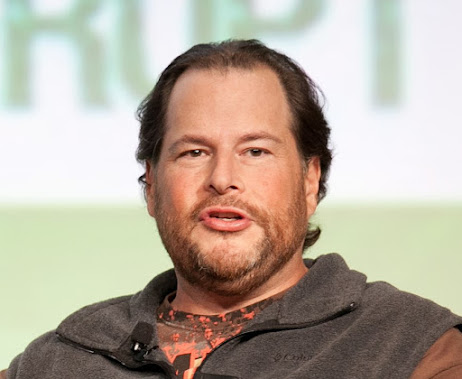 Corroborating recent rumors of the cloud software giant Salesforce looking to buy the business communications platform Slack, Salesforce has formally announced that it's reached a deal to acquire Slack for $27.7 billion in cash and stock in what marks its biggest acquisition ever, beating the current record of $15.7 billion which it paid for Tableau Software last year.
Under the terms of Slack's acquisition, its shareholders will receive $26.79 in cash and 0.0776 shares of Salesforce common stock for each Slack share they hold. The cash portion of Slack's acquisition sums up to $15.6 billion while the remaining $12.1 billion will be paid in stock.
Salesforce will fund the cash portion of its Slack purchase with a combination of cash on hand and new debt, whereas the company has signed an agreement for a $10 billion loan facility from a consortium of banks.
Salesforce is notably betting big on a company that generated $400 million in revenue and a net loss of $129 million in its fiscal 2019. The company touts its acquisition as one to "create the operating system for the new way to work", whereas Slack will be integrated into Salesforce Cloud and become the new interface for Salesforce's Customer 360 software suite upon completion of its acquisition.
Salesforce expects its purchase of Slack to be completed in the second quarter of its fiscal 2022.
Photo: Salesforce CEO Marc Benioff|by jdlasica is licensed under CC BY 2.0