Samsung Kicks Off Mass Production Of 512GB Storage Chip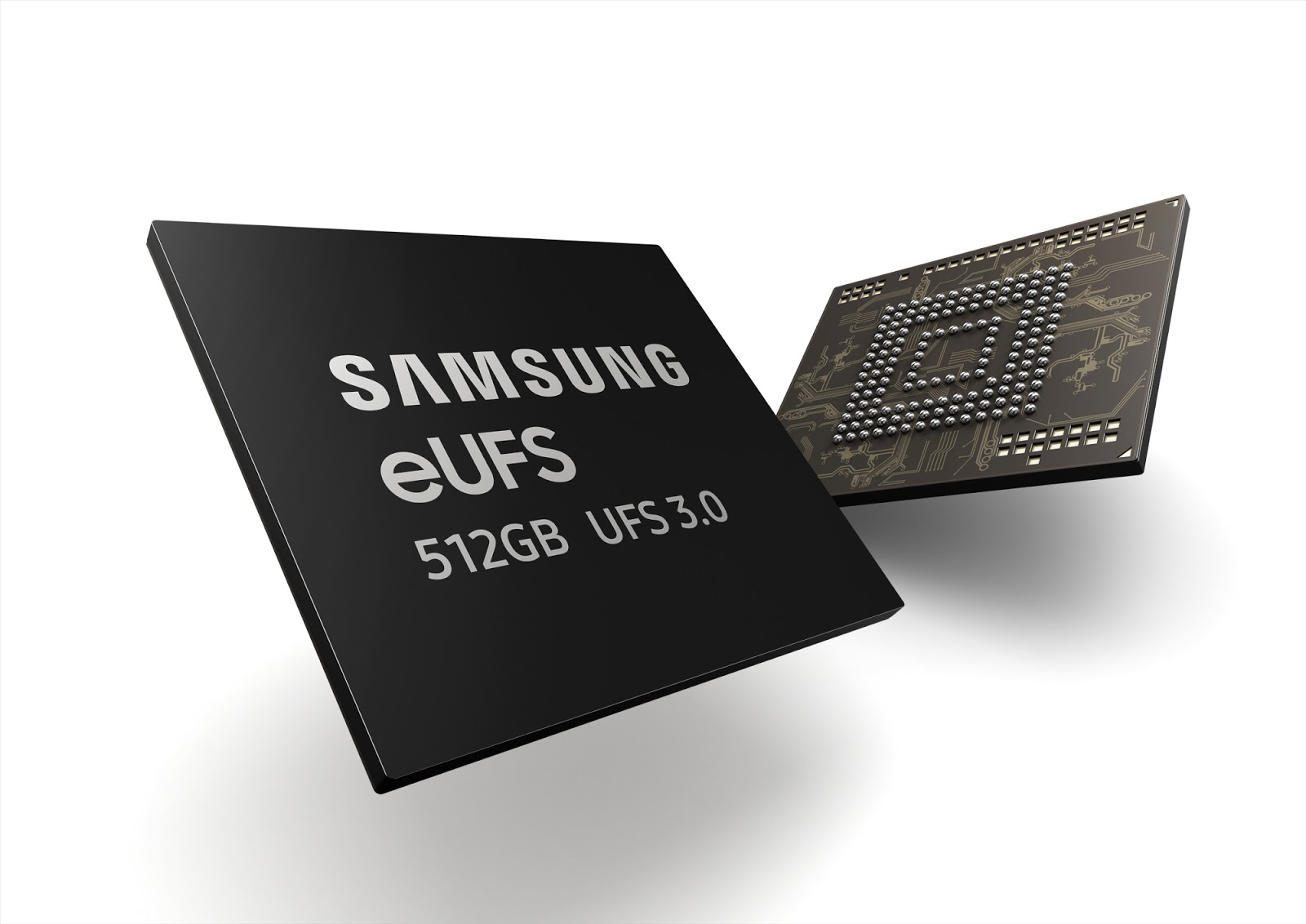 image : Samsung
Samsung has announced that it has begun mass production of a 512-gigabyte (GB) embedded Universal Flash Storage (eUFS) 3.0 chip for mobile devices, one it says delivers twice the speed of the preceding eUFS 2.1 version. The company says the new storage solution is 20 times faster than a conventional microSD card, with:
Sequential read speed of 2100 MB/s
Sequential write speed of 410MB/s
Random Read Speed of 63,000 IOPS and
Random write speed of 68,000 IOPS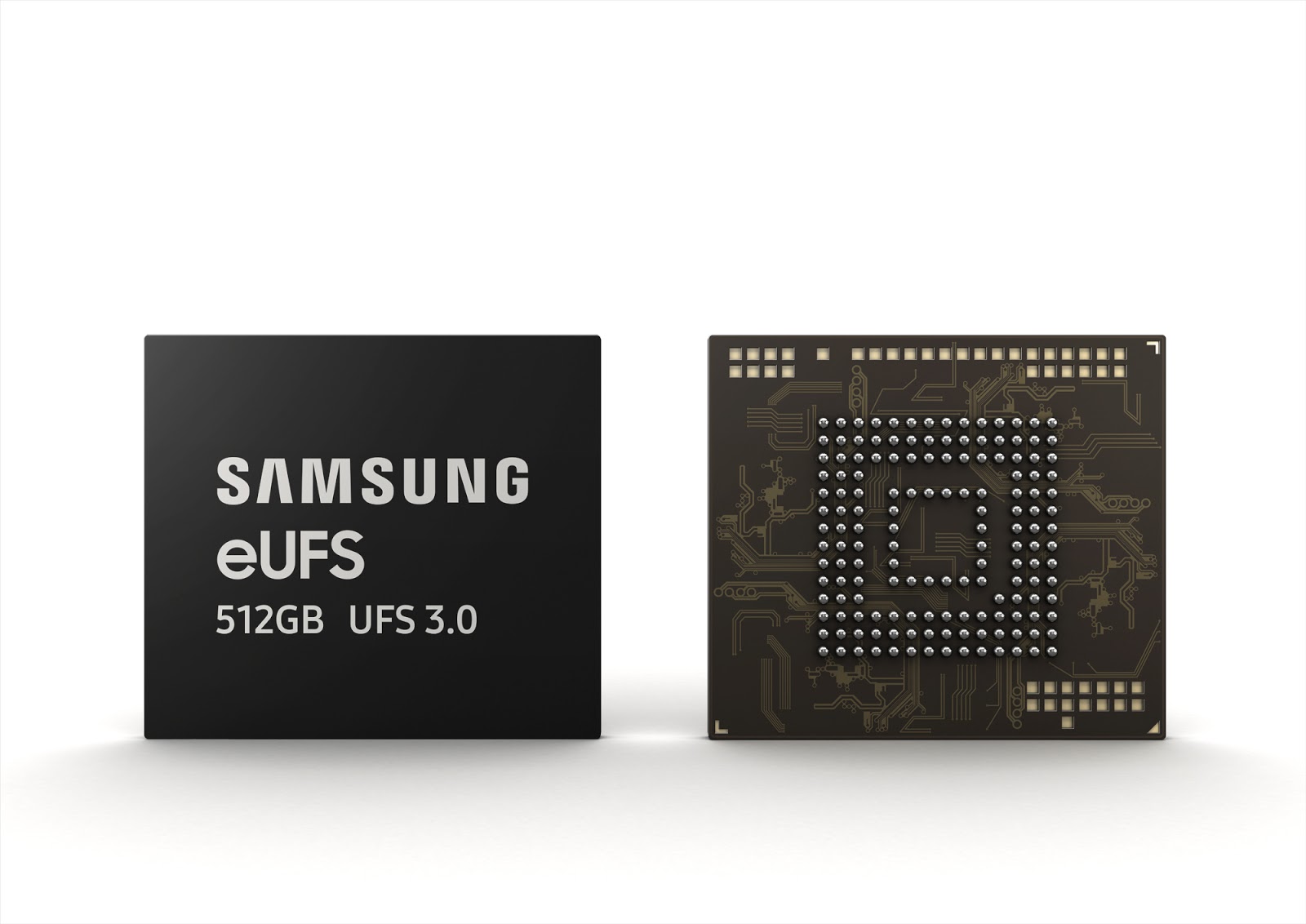 image : Samsung
For example, Samsung says it successfully transferred a 3.7GB full HD movie file from a mobile device to a PC – using the 512GB eUFS 3.0 – in just three seconds, a non-conventional speed. The Korean tech giant also plans to debut a 128 GB version of the storage chip in soon time, with 1TB and 256GB versions to come in the second half of this year.
In recent times, Samsung has also caught the eyes of many with the debut of its 1 terabyte (TB) storage chip – a storage capacity previously unheard of for smartphones, and a foldable smartphone.