SPAC Mogul Chamath Palihapitiya Is Winding Down Two SPACs
Chamath Palihapitiya, grand purveyor of special-purpose acquisition companies (SPACs), is throwing in the towel on some of his SPACs in…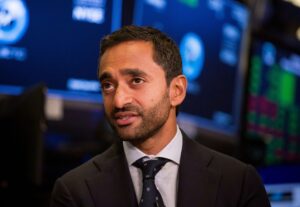 Chamath Palihapitiya, grand purveyor of special-purpose acquisition companies (SPACs), is throwing in the towel on some of his SPACs in a shrinking market. He's winding down two of his SPACs and returning $1.5bn to investors after failing to find acquisition targets for them.
SPACs are publicly-traded shell firms that raise cash from investors and use it to acquire private companies. Circa 2020, they became an in-vogue alternative to a conventional initial public offering for companies seeking a listing. Yet, it didn't take long for the market to dwindle as investors began shying away from riskier companies this year.
No one else rode the SPAC wave like Palihapitiya. He launched 10 SPACs through his investment firm, Social Capital, with six focused on tech and four on biotech. Four of his tech SPACs completed mergers with Virgin Galactic, Opendoor, SoFi, and Clover Health. He's winding down the remaining two due to a lack of suitable acquisition targets.
"Over the past two years, we evaluated more than 100 targets and while we came close to doing a deal several times, we ultimately walked away each time for a couple of reasons," Palihapitiya said in a regulatory filing. The two SPACs he is undoing are Social Capital Hedosophia Holdings Corp. IV (NYSE: IPOD) and Social Capital Hedosophia Holdings Corp. VI (NYSE: IPOF).
When SPACs were hot, Palihapitiya positioned himself as the sector's top cheerleader, rallying retail investors to buy into his SPACs. However, it did not end well; all his acquisition targets now trade significantly below their $10 debut price. One of them, Virgin Galactic, rose as high as $55, allowing Palihapitiya to sell his $213mn personal stake, but now trades at barely $5.
SoFi currently trades at $6, down from a peak price of $25. Opendoor trades at about $4, down from a peak of $35. Clover Health trades at $2, down from its prime of about $17. Investors have turned their backs on the higher-risk companies (often yet to establish a stable business model) that tend to take the SPAC route amid a general cool down in the stock markets. Traditional IPOs have also been affected; according to Dealogic, US IPOs have raised $7bn so far in 2022, down 94% from the same period last year.
As it seems, many retail investors that followed Palihapitiya have been left holding the bag, which doesn't bode well for someone who called himself the figurehead of the Reddit-trader era.
With his tech SPACs closing up shop, eyes will be on Palihapitiya to see if he can find acquisition targets for his biotech SPACs. He already merged two of them with ProKidney, a firm working on therapies to treat chronic kidney disease, and Akili, a peculiar company whose core product is a video game approved by U.S. health authorities for treating attention-deficit/hyperactivity disorder (ADHD).
With two biotech SPACs down, Palihapitiya has two left to find mergers for.