Ten Robotics Startups To Watch This Year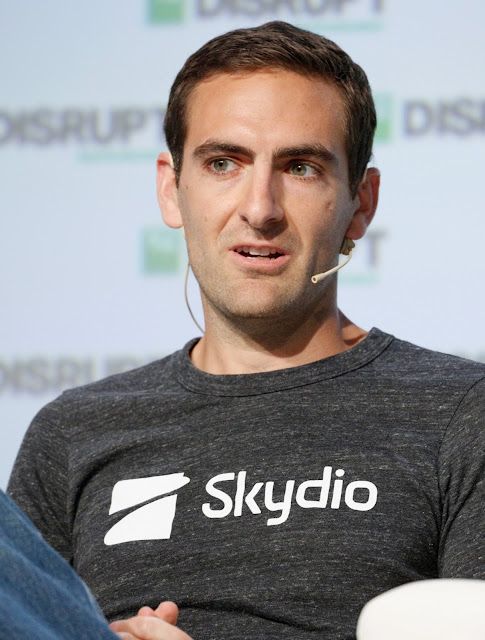 Skydio co-founder and CEO Adam Bry

Photo by Kimberly White/Getty Images for TechCrunch
Robotics is a wide field with several use cases, including healthcare, warehouse and inventory management, security, bionics, industrial ops, agriculture, education and more. Startups in this industry collectively raised $2.7 billion in VC funding in 2017, signalling solid investor confidence in the industry. Between 2018 and so far this year, several robotics startups have collectively raised hundreds of millions in funding, a recent example being Fetch Robotics, which is fresh off $46 million in Series C funding.
A big acquisition also happened this year; Johnson & Johnson's purchase of Auris Health for $3.4 billion, with additional payments of up to $2.35 billion tied to certain milestones. Auris develops surgical robots used for diagnostic and therapeutic procedures in the human lung.
Activities like the aforementioned indicate the robotics field is a very promising one. That's why we are here with this article to show you ten robotics startups to watch this year. These startups have created robotics solutions for several cases, including human companion, logistics, farming, surgery, ocean monitoring, and even management of robots themselves. They are as follows:
Embodied: Embodied is a Pasadena, California-based startup that develops companion robots. Such robots are designed to interact with humans and other robots alike, capable of learning multiple tasks so it can assist human beings.
Embodied was co-founded by Paolo Pirjanian, a robotics expert who formerly served as CTO of iRobot, and Maja Matarić, a chaired professor of Computer Science, Neuroscience, and Pediatrics at the University of Southern California (USC). Embodied raised $22 million in Series A funding last year. Its backers include Intel Capital, Toyota AI Ventures, Sony, Amazon's Alexa Fund, Grishin Robotics, Calibrate Ventures and more.
Freedom Robotics: Freedom Robotics is a new Bay Area startup that announced $6.6 million in Series A funding just five days ago. Its backers include Toyota AI Ventures, Initialized Capital, Twitch co-founder Justin Kan, and Mino Games founder Josh Buckley.
Freedom Robotics develops cloud and on-device software for robot operators to monitor, control and manage their robots or robotic fleets. Its software is already being used on robots across industries like agriculture, warehouse logistics, last-mile delivery, restaurants and more.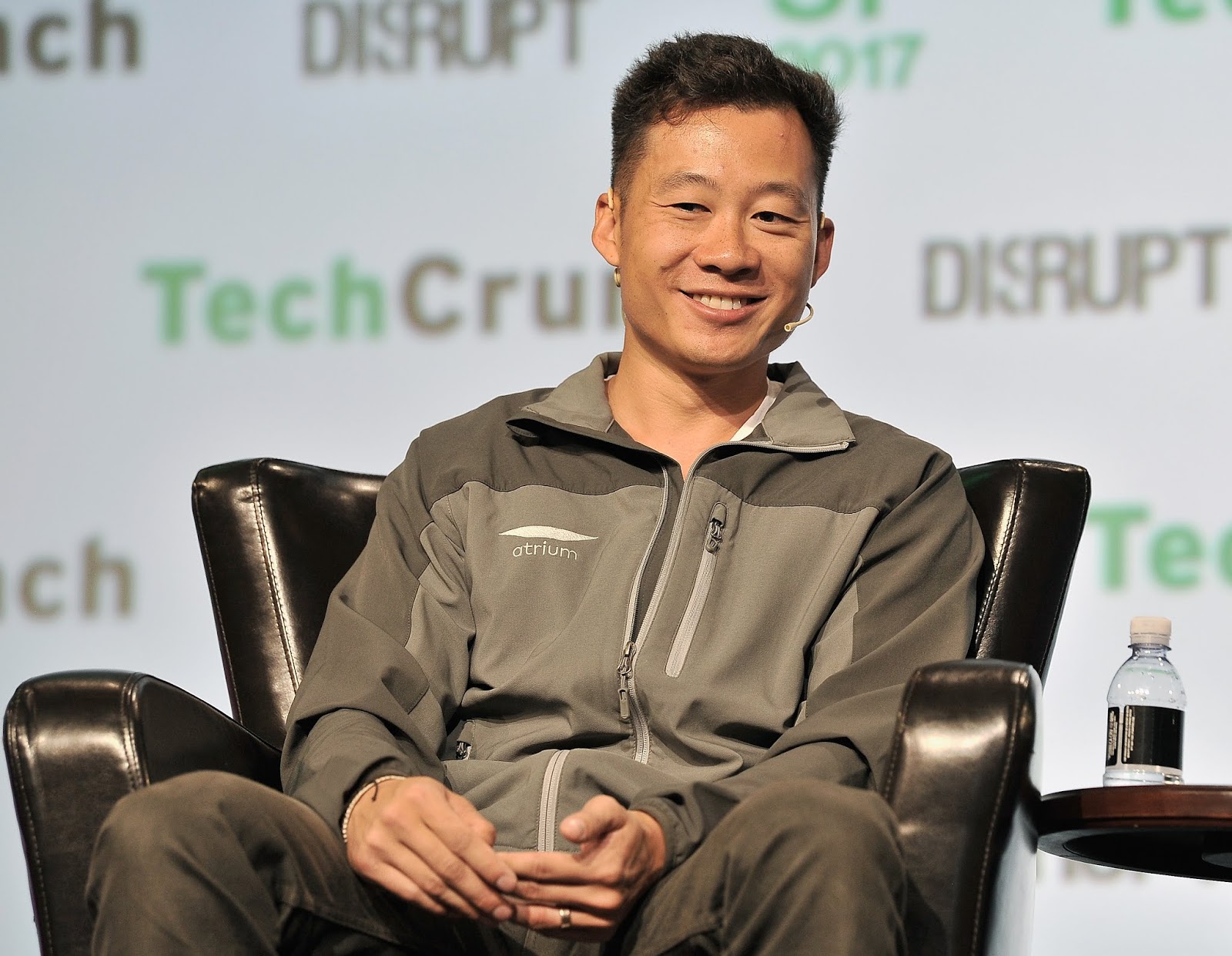 Twitch co-founder Justin Kan is an investor in Freedom Robotics

Photo by Steve Jennings/Getty Images for TechCrunch
Sphero: Sphero is a robotics startup that has raised $120 million in funding. The Boulder, Colorado-based startup has sold more than four million robots globally. Sphero has developed several robots, including for educational and recreational purposes. It debuted a new robot on Kickstarter earlier this year, raising $1 million on a $150,000 goal on the crowd-funding site. More than 3,000 persons backed the project.
Sphero's investors include Disney, Amazon's Alexa Fund, Foundry Group, Grishin Robotics, Highway 12 Ventures and more.
A young man interacts with a Sphero robot

RightHand Robotics: RightHand is a Boston-based startup that develops robots used in warehouses. RightHand's robots have arms that pick individual items without the need for external control. Using RightHand's robots, e-commerce companies can improve order fulfillment by selecting requested items faster. Manufacturers also make use of RightHand's robots to automate the supply chain and distribution process.
RightHand Robotics was founded in 2014 by a team from the Yale GRAB Lab, Harvard Biorobotics Lab, and MIT. The Boston-based startup raised $23 million in Series B funding December last year. Its backers include Menlo Ventures, Playground Global, Matrix Partners, GV (formerly Google Ventures) and more.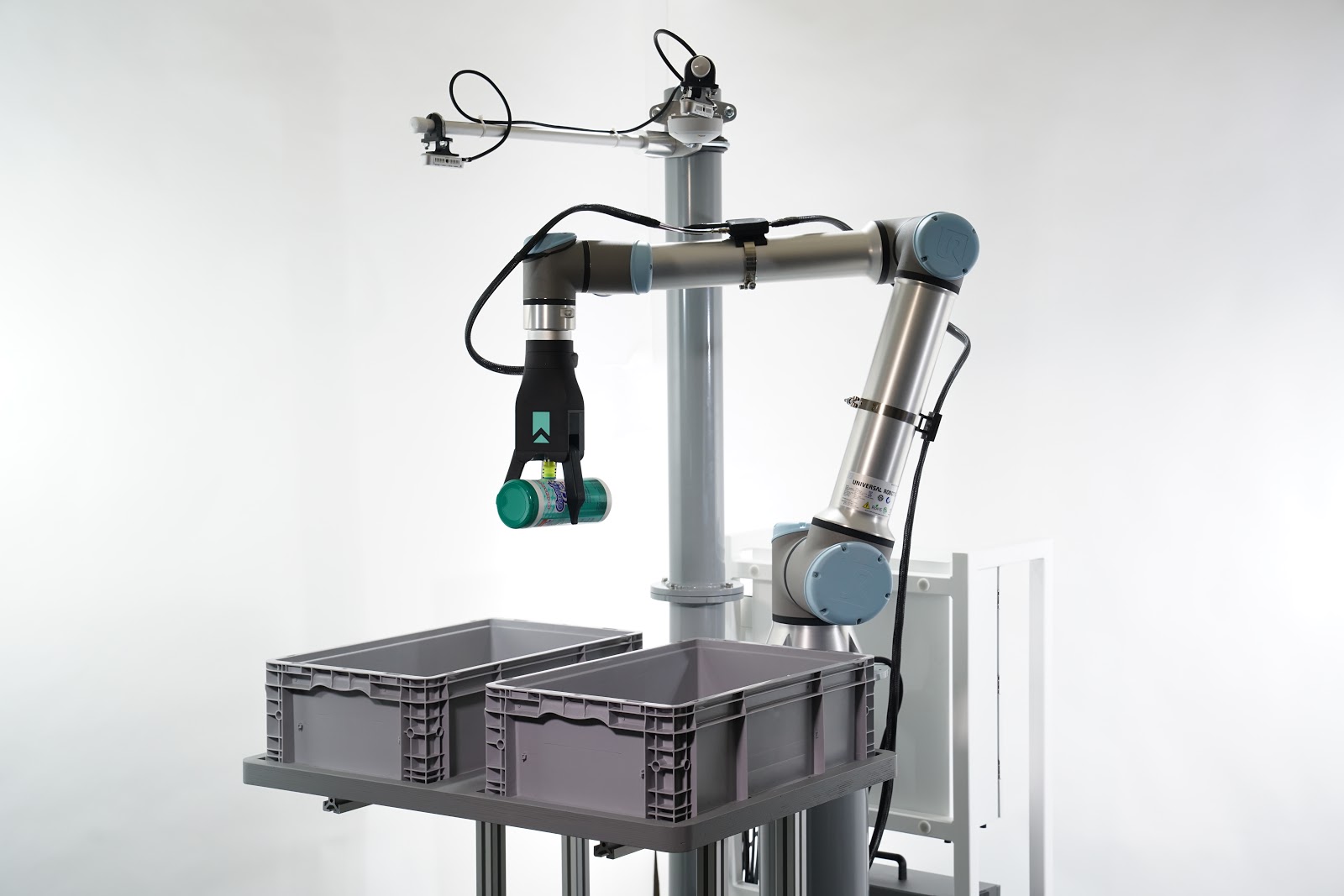 A RightHand robot

image: RightHand Robotics
Skydio: Skydio is a Redwood City-based startup that develops self-flying drones. Although Skydio was founded in 2014, it released its first drone, the R1, early last year. The self-flying R1 was built from scratch by a team of researchers and engineers. It comes with 13 cameras that enables it to map and understand its environment in real time, and then move without external control.
The R1 is a good example of artificial intelligence, computer vision, and advanced robotics combined into one tool [drones] that's popular with consumers. Skydio has raised $70 million in total funding. Its backers include Nvidia, Accel, Andreessen Horowitz, Playground Global and IVP.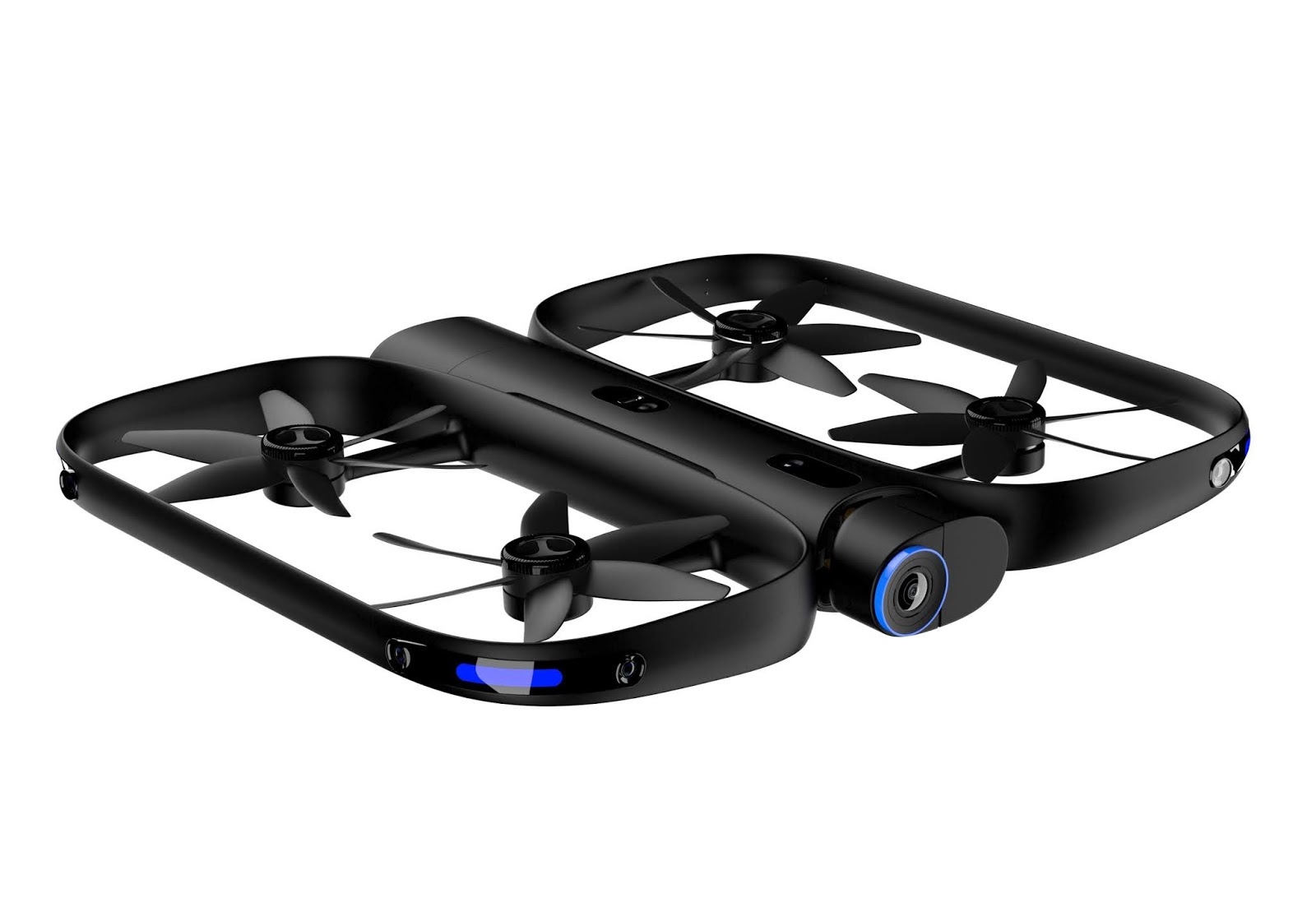 The Skydio R1

FarmWise Labs: FarmWise is a Detroit-based startup that's developing robotic vegetable weeders. It, earlier this year, partnered with Roush to develop and test autonomous vegetable weeders in the state of Michigan. FarmWise plans to develop a dozen prototypes this year and scale to additional units next year.
The Detroit-based robotics startup is supported by a team of 20 farming and AI experts from MIT, Stanford and Columbia.
Saildrone: Saildrone develops wind-powered autonomous vehicles that are deployed into the ocean to harvest environmental data. The Alameda-based startup has partnered with U.S. agencies like NASA and the National Oceanic and Atmospheric Administration (NOAA) to perform ocean observations.
Saildrone plans to deploy 1,000 of its wind-powered vehicles, a number it says is required for global coverage of the world's oceans. The company operates a 200,000 square foot manufacturing facility [in Alameda] where it manufactures its unmanned vehicles.
Saildrone has raised nearly $90 million since its commercial debut in 2016. Its backers include Social Capital, Horizons Ventures, Lux Capital, Capricorn's Technology Impact Fund and The Schmidt Family Foundation.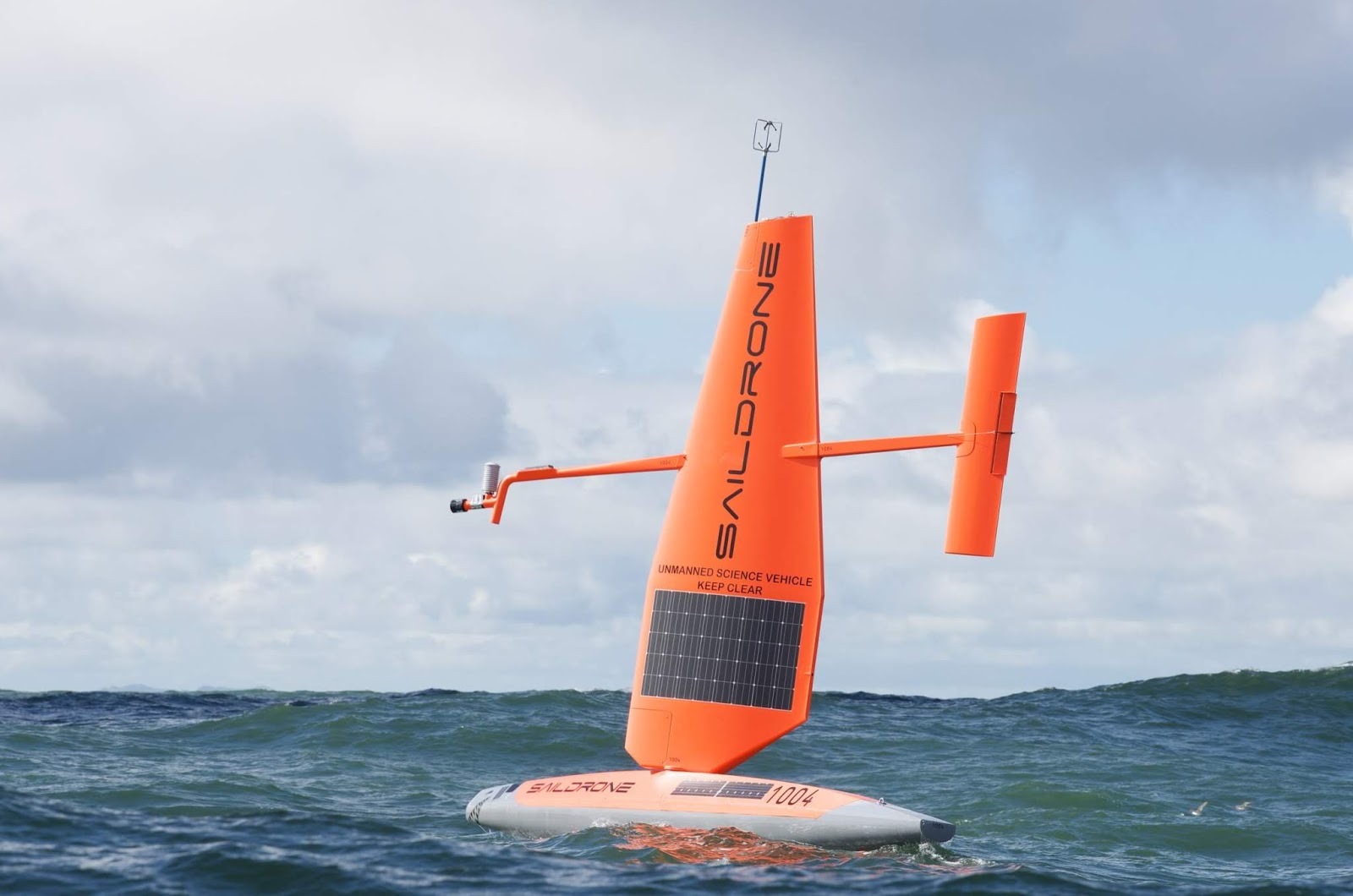 Saildrone's Unmanned Surface Vehicle (USV)

Soft Robotics: Soft Robotics is a Cambridge, Massachusetts-based startup that develops robots used in warehouses and manufacturing facilities. Similar to the aforementioned RightHand Robotics, Soft's robots are capable of picking and sorting items in warehouses and manufacturing facilities. They are also used by manufacturers to package products, for example, packaging cookies into a box.
Soft Robotics grew annual revenues by 80% last year. Its robots are used by Fortune 500 companies and Dow 30 components alike.
Soft Robotics is a spin-out of the Whitesides Research Group at Harvard University. The Cambridge-based startup raised $20 million May last year. Its backers include Yamaha, Honeywell Ventures, ABB, Haiyin Capital, Scale Venture Partners, Calibrate Ventures and more.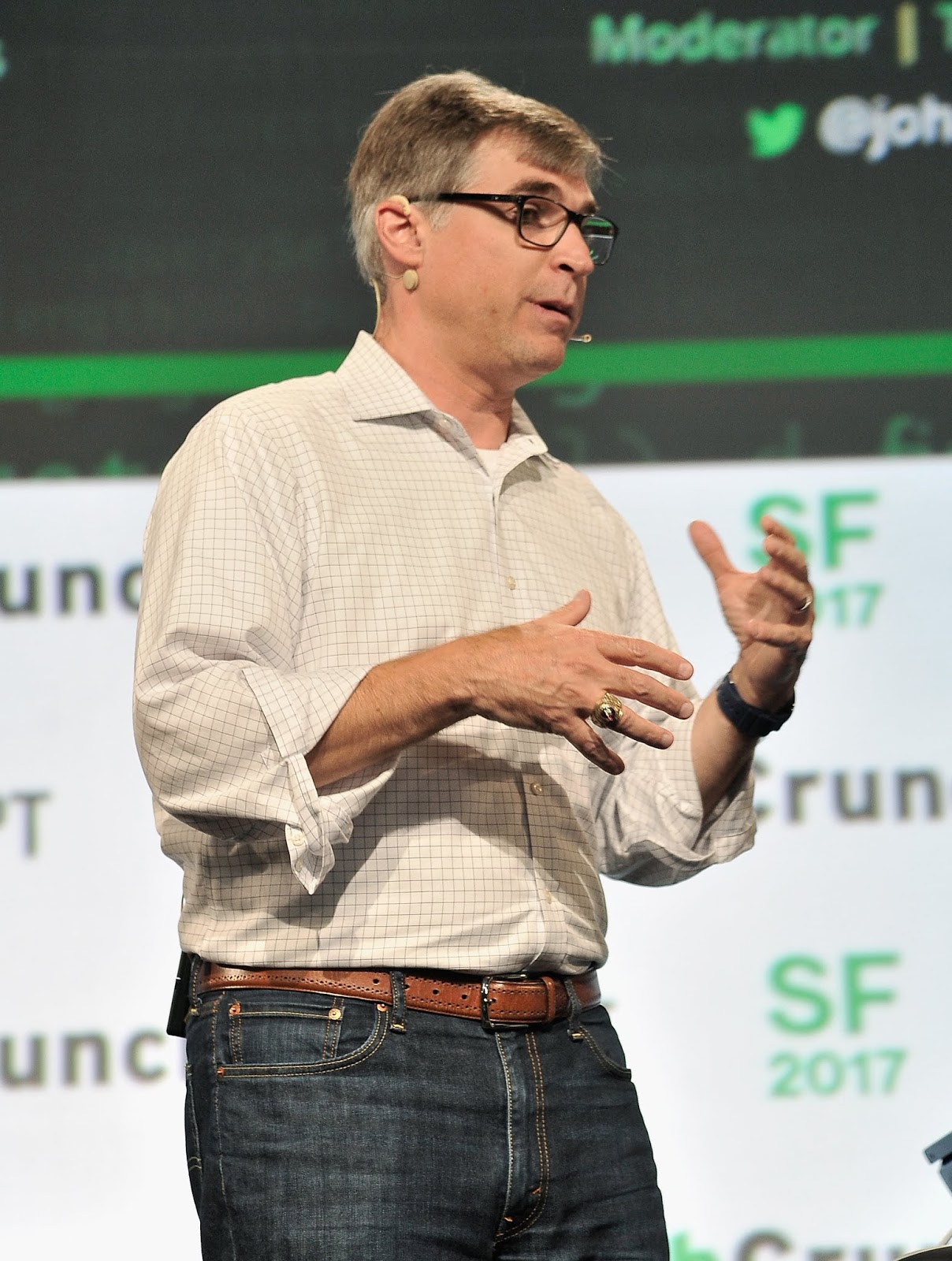 Soft Robotics CEO Carl Vause

Photo by Steve Jennings/Getty Images for TechCrunch
Realtime Robotics: Realtime Robotics develops a special-purpose processor that enables robots instantly react to their environments, and evaluate how and where to move as their position changes. The Boston-based startup was founded in 2016 by Dan Sorin and George Konidaris, two Duke University professors.
Realtime claims its processor allows robots to sense motion up to 10,000 times faster than previously possible. The company, in 2017, raised $2 million in seed funding. Its backers include Toyota AI Ventures, Mitsubishi Electric, Scrum Ventures, and the Sparx Group.
Vicarious Surgical: Vicarious Surgical [develops tech that] combines virtual reality with human-like surgical robotics to enable surgeons perform surgery through a single micro-incision. The Massachusetts-based startup is led by a team of technologists and physicians, and backed by tech luminaries like Bill Gates, Marc Benioff, Jerry Yang, Eric Schmidt and Vinod Khosla.
Vicarious Surgical has raised roughly $32 million in total funding.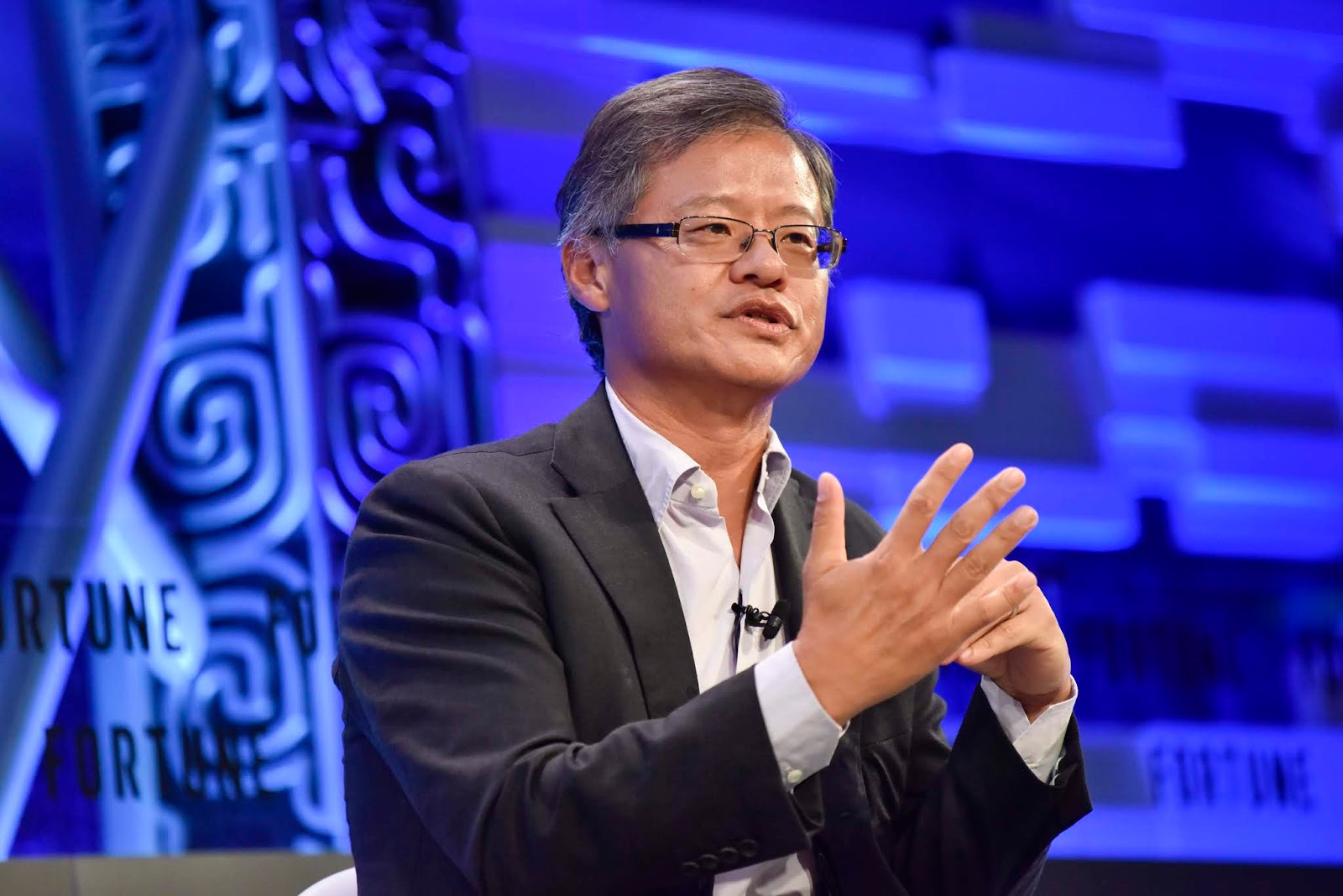 Yahoo co-founder Jerry Yang is an investor in Vicarious Surgical

Photograph by Stefen Chow/Fortune