Toyota Bets $600 Million On Didi Chuxing
Didi Chuxing co-founder and CTO, Bob Zhang

Photo by Seb Daly / RISE via Sportsfile
Toyota has announced it's investing $600 million in Didi Chuxing, not long after the automaker was reported to be considering a 60 billion yen ($550 million) bet on the Chinese ride-hailing company. Toyota's now announced investment indicates the report was legit, although the amount invested is $50 million higher than as reported. Toyota's investment will go towards Didi Chuxing and a separate joint venture that'll provide vehicle-related services for Didi drivers.
Didi and Toyota first unveiled the joint venture early last year. The JV provides vehicle-related services, including vehicle leasing, maintenance, insurance, financing and more to Didi drivers. Toyota's investment would enable both companies move towards full-scale implementation of services they have developed under the joint venture.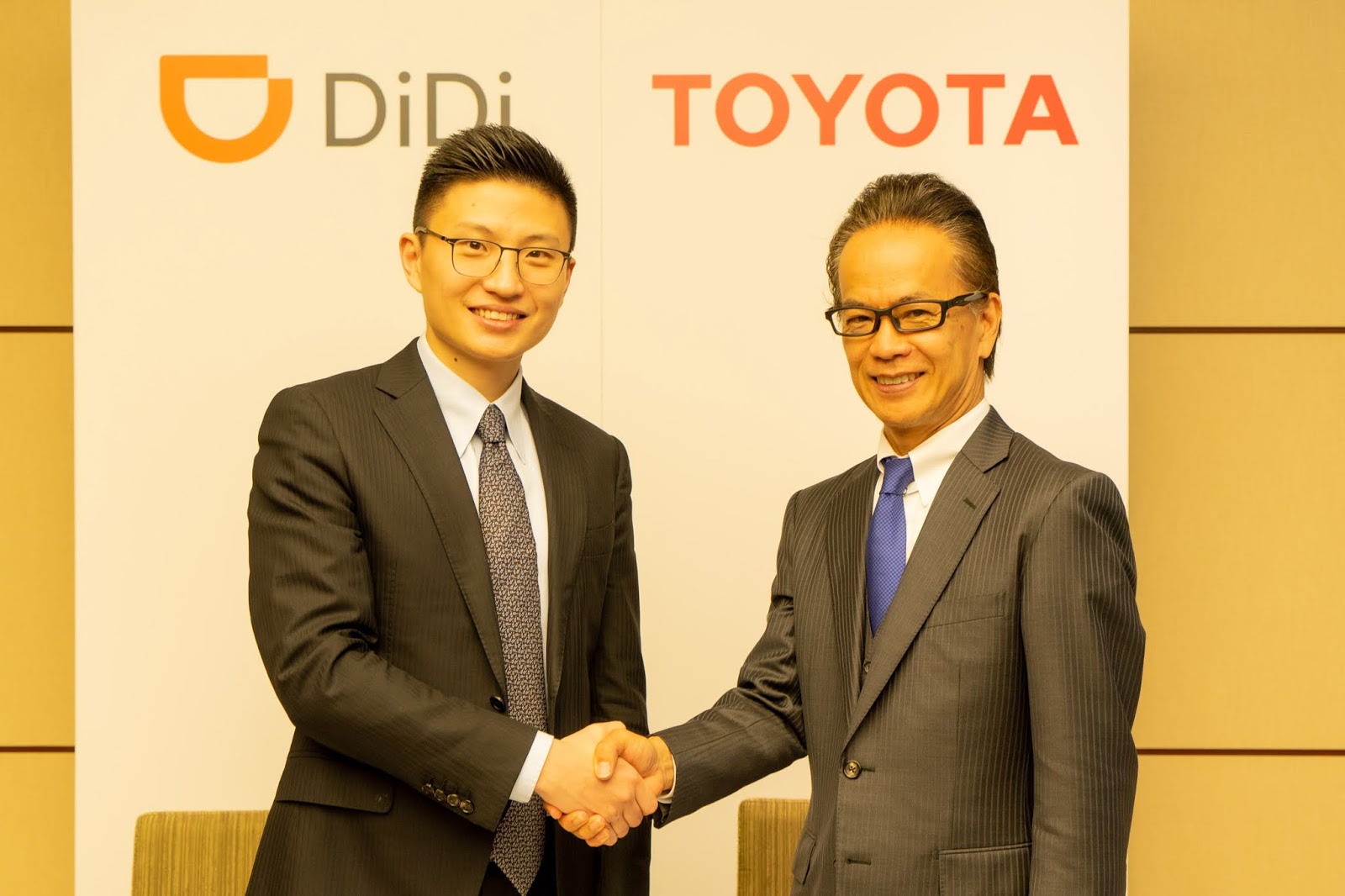 [From left to right] Stephen Zhu, Senior Vice President of Didi Chuxing and Shigeki Tomoyama, Executive Vice President of Toyota

Toyota, through its collaboration with Didi, also aims to introduce and promote the use of electric vehicles in China. "DiDi is committed to help our cities achieve new energy and smart transportation goals with partners from home and abroad." Didi Senior Vice President, Stephen Zhu said in a statement.
"We look forward to combining DiDi's expertise in AI-based large-scale mobility operations and Toyota's leading connected vehicle technology to build a next-generation intelligent transportation framework for sustainable cities" He said.
The valuation that came with Toyota's investment is not known, but for a hint, Didi was last valued at $57.6 billion [Pitchbook data].