U.K. Regulator Sounds Warning On Broadcom's $61B VMware Deal
The United Kingdom's antitrust regulator has voiced concerns about a big acquisition from the American tech industry. The deal of…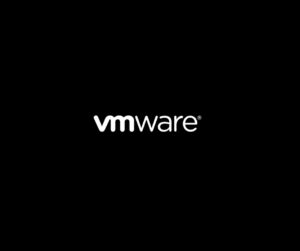 The United Kingdom's antitrust regulator has voiced concerns about a big acquisition from the American tech industry. The deal of concern is Broadcom (NASDAQ: AVGO), a chipmaking giant, buying VMware (NYSE: VMW), a cloud software giant.
In May 2022, Broadcom announced that it'll pay $61bn in cash and stock to buy VMware. Deals of this size take a while to close because of antitrust reviews and the antitrust authorities could even sue to block them.
The United Kingdom's Competition and Markets Authority (CMA) said on Wednesday that the acquisition "could lead to less innovation and drive up the cost of computer parts used by government, banks and telecoms." The agency asserts that Broadcom would get "the ability to disadvantage its competitors" and gave the chipmaker 5 working days to offer legally binding proposals addressing its concerns.
If Broadcom doesn't address the concerns to the CMA's satisfaction, the agency could open an in-depth probe that'll delay or possibly scuttle the deal. The concerns mentioned by the CMA are typical for acquisitions of this size. The deal is also facing antitrust scrutiny from American authorities, although no formal lawsuit has been filed. Yet, it has received clearance from authorities in countries including Australia, Brazil, and Canada.
If this deal goes through, it will mark the second-biggest tech acquisition in modern history. The only bigger deal was in 2016 when computer maker Dell Technologies paid $67bn to acquire fellow computing giant EMC. Interestingly, VMware was spun off from Dell-EMC in 2021, with Dell founder Michael Dell retaining a 40% stake, or a $24bn windfall if the acquisition closes.
Broadcom has been involved in a series of big technology acquisitions in the past decade. In 2015, the company, then known as Avago Technologies, paid $37bn to acquire a rival chipmaker named Broadcom and changed its corporate name to Broadcom Ltd.
In 2017, Broadcom tried to acquire rival chipmaker Qualcomm for $117bn but was blocked by the U.S. government on national security grounds.
In 2018, Broadcom successfully acquired enterprise software company CA Technologies for $19bn; the company had turned toward software to expand instead of buying more chipmakers.
In 2019, Broadcom paid $10.7bn to acquire the enterprise business of Symantec, a cybersecurity software vendor.
In 2022, Broadcom returned with a blockbuster deal to acquire VMware and seal its fate as an enterprise software giant alongside its mammoth chipmaking business. That deal is what's under current scrutiny.
Broadcom says it still expects to close its VMware deal this year. The European Commission is set to make a separate decision on the proposed acquisition by June.