U.S. Prosecutors Indict Terra Founder Do Kwon, Seek Extradition
Do Kwon is a notorious fella in the crypto industry. He is the founder of two cryptocurrencies that collapsed in…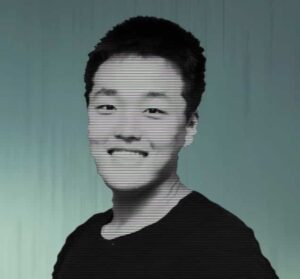 Do Kwon is a notorious fella in the crypto industry. He is the founder of two cryptocurrencies that collapsed in grand style last year and wiped out over $40bn in market value; TerraUSD, a so-called stablecoin, and Luna, a sister token.
Following the historic crash, Kwon was indicted by authorities in South Korea, his home country, for fraud, and an arrest warrant was issued. Kwon went apparently on the run, with Korean prosecutors claiming he was hiding in Serbia. It turns out Kwon couldn't hide for long; he was nabbed this week at an airport in Montenegro when attempting to travel with falsified documents.
It appears that American prosecutors also had Kwon in their sights and merely waited for an opportunity to get hold of him. Just a day after his arrest, the Southern District of New York unveiled criminal charges against Kwon.
Kwon is accused of eight counts in the U.S. including conspiracy to defraud, commodities fraud, wire fraud, securities fraud, and conspiracy to defraud and engage in market manipulation. Prosecutors confirmed in a statement to CoinDesk that they'll seek Kwon's extradition from Montenegro.
Kwon already had civil charges filed against him by the U.S. Securities and Exchanges Commission (SEC) in February, alleging violation of anti-fraud laws and selling unregistered securities. On Friday, he was also charged by Montenegrin police for attempting to use a forged Costa Rican passport to board a flight to Dubai.
Kwon is facing consecutive criminal charges from authorities in Montenegro, Korea, and the U.S., which is definitely not a good position to be in. Both Korean and U.S. authorities have confirmed that they'll seek extradition, so it's yet unclear which country he's heading to or if he'll even be extradited.
A Montenegrin court official said that Kwon would face an extradition hearing before a Higher Court only after a lower court had decided on the forgery allegations against him.
Terra and Luna, the two digital tokens created by Kwon, collapsed in spectacular fashion in May 2022. It appears that the mechanism of maintaining TerraUSD as a stablecoin pegged to the U.S. dollar wasn't rigid, and investor panic did the rest with Luna. The crash ended up wiping $45bn in market value within 72 hours.
U.S. prosecutors allege that Kwon made false statements to TerraUSD-Luna investors and engaged in schemes to manipulate the price of the tokens. They are seeking a prison sentence and forfeiture of proceeds gotten from the alleged criminal activities.
The crypto sector never seems to stop churning out a series of alleged big-league criminals. In December 2022, the talk of the town was Sam Bankman-Fried, founder of collapsed crypto exchange FTX, who was indicted for defrauding customers and investors out of billions of dollars and extradited from the Bahamas to the U.S., his home country.
This week, the U.S. Securities and Exchange Commission (SEC) filed civil charges against Justin Sun, founder of the digital token Tron, accusing him of market manipulation and selling unregistered securities. Kwon is the latest to be hit with charges in the sector…who may be next?