Microsoft To Buy Games Maker Activision In $69B All-Cash Deal
There's a sudden blockbuster deal in the gaming world. Activision Blizzard (NASDAQ: ATVI), the gaming giant behind famous franchises like…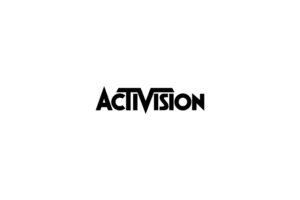 There's a sudden blockbuster deal in the gaming world. Activision Blizzard (NASDAQ: ATVI), the gaming giant behind famous franchises like Call of Duty and Crash Bandicoot, is getting bought by Microsoft (NASDAQ: MSFT), owner of the Xbox brand of consoles, accessories, and gaming services.
It's the first month of 2022, and the video game industry is already shattering records. Microsoft will pay a titanic $68.7bn in cash to buy Activision, marking the biggest-ever acquisition in the gaming industry. Mind you, the previous record for the gaming industry's biggest acquisition was marked barely a week ago when Take-Two Interactive agreed to buy mobile game developer Zynga for $13bn.
Microsoft will pay $95 in cash for each Activision share, totaling $68.7bn, when you subtract the value of Activision's net cash that Microsoft will hold onto once the acquisition closes. It's a reasonably high price, a nearly 50% premium to Activision's share price before both parties announced the deal. However, it's lower than Activision's ($103) peak share price as of last Februrary.
Lately, Activision has been reeling from a series of scandals that depressed its share price, including extensive sexual harassment allegations from over 500 current and former employees. The widespread allegations landed the games-maker in hot soup with regulators, including a lawsuit from the state of California and an $18mn settlement stemming from another U.S. government lawsuit.
The cases led to calls from an influential group of shareholders for Activision's long-time CEO, Bobby Kotick, to step down, but to no avail. Kotick has remained CEO and will get a big payout from the Microsoft deal. In a press statement, Microsoft said Kotick would "continue to serve as CEO," but it's unclear if that's during the transition or after the deal closes. Microsoft expects at least a year before the sale closes, not surprising given how large it is. The company may also have a hard time with regulators regarding it.
Once the acquisition closes, the entire Activision business will report to Phil Spencer, the current head of Microsoft Gaming. Microsoft is effectively buying its way into becoming the third-largest gaming company globally by revenue, and Spencer will oversee the operation. It's a big step-up for him, who became a Microsoft Senior Leadership Team member in 2017.
Along with the acquisition, Microsoft also announced that its Xbox Game Pass video game subscription service had surpassed 25 million subscribers. Indeed, buying Activision and its exclusive collection of gaming franchises will prop up Xbox Game Pass even more.
Upon the close of the deal, Microsoft will have 30 internal game development studios. It's hard to state how enormous Microsoft's operations are both in and outside gaming. The company's business also spans computer software, consumer electronics, personal computers, cloud computing, and so on, bringing in $168bn in revenue in fiscal 2021. Microsoft has a current market capitalization of $2.3 trillion.
Activision Blizzard reported $2.1bn in profits on $9.1bn in revenue in the twelve months ending September 30, 2021, the last period for which it has posted quarterly results. Effectively, Microsoft is paying almost 8x revenue and 33x annual profits to buy Activision. It's a high multiple but not uncommon in tech industry acquisitions.