Deal: Take-Two To Buy Mobile Gaming Giant Zynga For $13B
There's a big new deal in the gaming sector. Take-Two Interactive (NASDAQ: TTWO), the gaming giant whose franchises include Grand…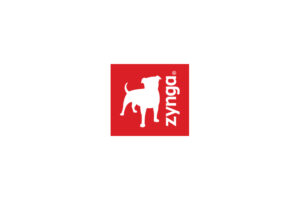 There's a big new deal in the gaming sector. Take-Two Interactive (NASDAQ: TTWO), the gaming giant whose franchises include Grand Theft Auto and Borderlands, is buying Zynga (NASDAQ: ZNGA), the mobile gaming powerhouse. Take-Two has agreed to pay $12.7bn in cash and stock to buy Zynga, a 64% premium to the mobile game maker's market value as of Friday, the 7th of January.
Take-Two will pay $3.50 in cash and $6.36 of its common stock for each Zynga share, valuing Zynga at $9.86 per share compared to around $6 as of market close last Friday. It's the biggest-ever acquisition in the mobile gaming sector.
Take-Two is taking Zynga private after the mobile games maker's rough run on the public markets for around a decade. Notably, Take-Two will acquire Zynga for less than its market value at the time of its initial public offering (IPO) in 2011.
The acquisition will merge two gaming giants into one with its tentacles on all gaming platforms; Take-Two is a leader in PC and console games and Zynga in mobile games. The combined company will pull in over $5bn in annual revenue.
Zynga was founded in 2007 to develop games on Facebook, a then-nascent social networking platform. It did that very well, becoming the leading Facebook app developer of that era with its games. Its best-known Facebook game was FarmVille, which had over 80 million players at one point. However, as time passed, Zynga got too spammy and aggressive with its marketing, and Facebook implemented policies that gradually cut off Zynga's audience.
Following its decline on Facebook, Zynga pivoted to mobile games and has done reasonably well in that arena, although its stock suffered and hasn't recovered to its peak 2012 price since that time. Despite getting in late to the game, Zynga grew its mobile gaming business to a solid point with the help of acquisitions. Now, it's the one getting acquired.
Zynga's popular mobile games include FarmVille, Words With Friends, CSR Racing, and Empires & Puzzles. The company brought in roughly $2bn in revenue in 2020 and $2.1bn in the first nine months of 2021. However, it isn't profitable due to high operational expenses, including the $750mn+ it spent on acquisitions last year.
Once the acquisition closes, Zynga's CEO, Frank Gibeau, will head Take-Two's mobile efforts that would include Zynga as well as Take-Two's previous (albeit small) mobile gaming portfolio. One of the key opportunities identified by Take-Two in acquiring Zynga is creating new mobile games based on Take-Two's intellectual property, and Gibeau is an ideal executive to oversee such efforts.
Take-Two's CEO, Strauss Zelnick, will continue in his role once the deal closes.
If all goes as planned, the acquisition should close in the first half of this year.