U.K. based AI cyber defense startup Darktrace nabs $50 million Series E funding at $1.65 billion valuation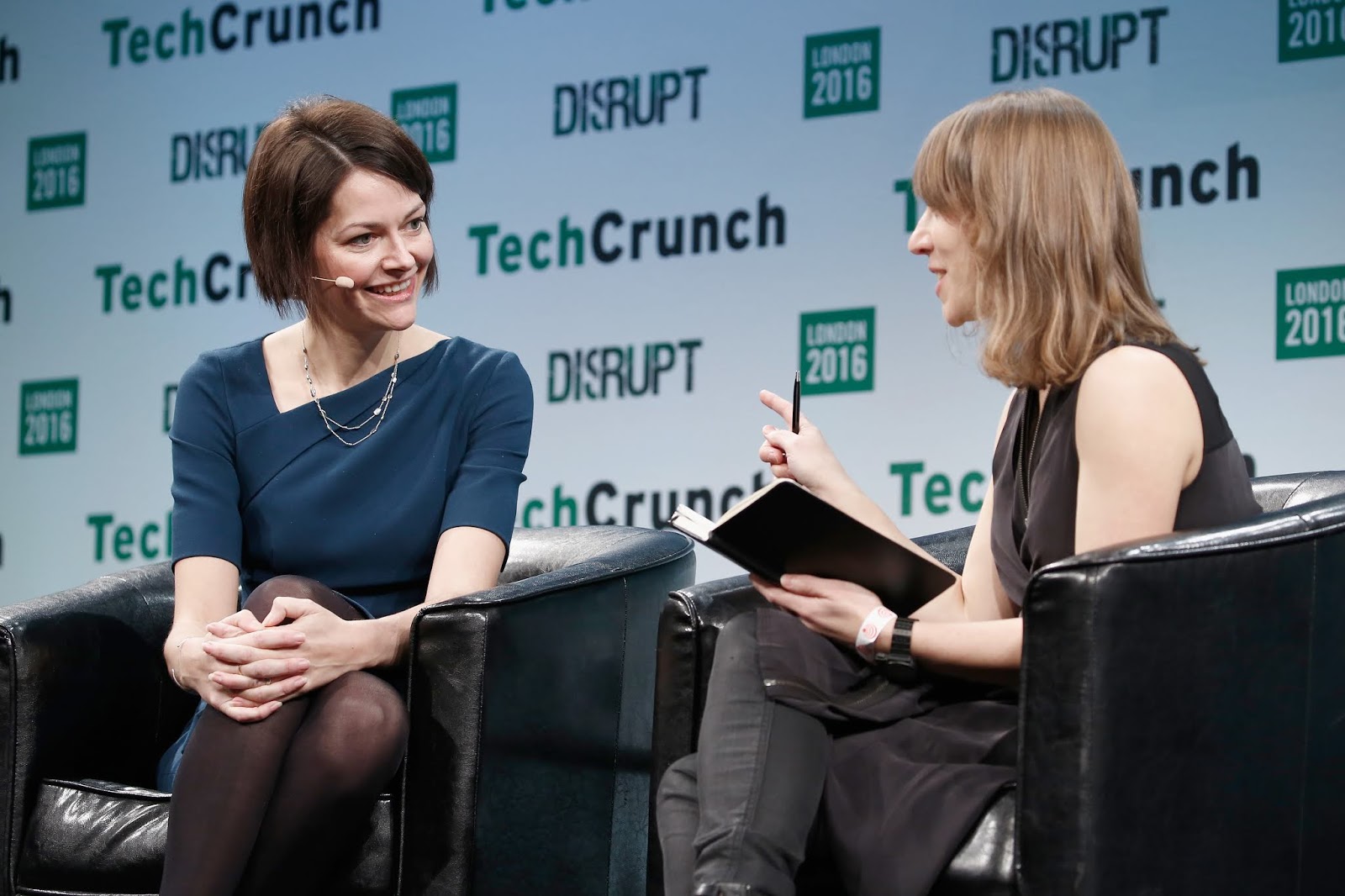 Darktrace co-founder and former CEO Poppy Gustafsson (left) at a 2016 TechCrunch Disrupt event

image credit : John Phillips/Getty Images for TechCrunch
U.K. based cyber defense firm Darktrace has now raised $50 million in a Series E funding round led by Vitruvian Partners with participation from KKR and 1011 Ventures to fund its expansion as the firm which counts as one of the largest in the enterprise security startup base scale its operations.
This funding round came with a $1.65 billion valuation for the 5 year old company renowned for its machine learning approach to detection of security vulnerabilities in enterprise networks.
With over 650 employees spanning across over 30 global offices and a deployment of its solutions to over 7,000 networks, Darktrace stands as a rapidly growing company having scaled to an impressive height in a quite short amount of time.
Darktrace's products include cyber defense solutions targeted for the cloud, IT environments, physical environments and several other fields of application. It also provides autonomous response solution to cyber attacks marking a real-time much needed solution by global enterprises.
"Darktrace continues to enjoy strong growth in new and existing geographies, and is now the most widely used Enterprise AI on the market," Darktrace CEO Nicole Eagan said in a statement. "The increase in our valuation in just a few months is testament to the fundamental power of our Enterprise Immune System. As we begin to see real-world attacks leveraging offensive AI, Darktrace will be indispensable in keeping defenders one step ahead."
Virtuvian Partners will now be joining the likes of Samsung, Summit Partners, Talix, Hoxton, Invoke Capital, KKR and 1011 Ventures who also returned for this round as investors in Darktrace.