Uncle Sam: RenTech Execs To Pay $7B To Settle IRS Dispute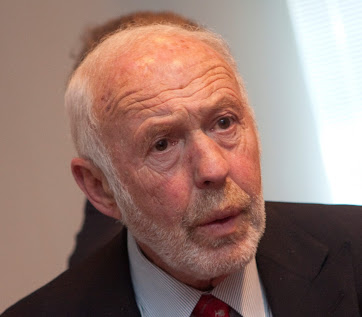 Renaissance Technology "RenTech" is a famous quant hedge fund known for its history of enviable returns. The fund was founded over four decades ago by James Simons, a famous mathematician, along with some colleagues who have helped steer it to become one of the best-performing investors on the Earth.
As famous for its 'mysterious' quantitative techniques, RenTech for some time has also been known for a tax dispute with the American Internal Revenue Service (IRS). It began in 2014 as an investigation led by former Senator Carl Levin into tax avoidance by wealthy individuals, with RenTech called out for its said strategy of converting profits from rapid trading to be taxed as short-term capital gains into lower-taxed, long-term capital gains. 
After hassling with the IRS over the tax issue for years, RenTech's big-money executives have now agreed to put it to an end with a settlement that counts among the largest tax settlements in history. Current and former executives will now pay up to $7bn in back taxes related to their trading gains at the firm, per The Wall Street Journal.
As it's said, founder James Simons will pay back owed taxes as calculated by the IRS plus an additional "settlement payment" of $670mn. While that seems big at face value, Simons is worth an estimated $26bn (per Bloomberg Billionaires Index) so that likely won't be keeping him up at night.
Along with Simons, another big-name executive with a part in this dispute is Robert Mercer, the hedge fund's former co-CEO. At his position, Mercer likely enjoyed a lion share of trading profits at RenTech and not surprisingly is worth an estimated $1bn (per Bloomberg Billionaires Index).
Simons and Mercer are two of the biggest political donors in America, with Simons on the Democratic side and Mercer on the Republican side. For example, in the 2016 presidential election, they were respectively the top donors to Hillary Clinton and Donald Trump. Separately, RenTech has contributed about $136mn to federal election campaigns from1990 to date.
A $7bn settlement is definitely one of the biggest in the IRS's history. It's about the sum of $6.8bn that Senate investigators back in 2014 pegged as the potential unpaid taxes in the hedge fund's case. With it, the executives of the famous fund can likely now sleep better at night.
RenTech has long been known for its high performance, especially for its Medallion fund which is open exclusively to insiders and employees of the firm. That fund — said to be capped at $10bn — returned 76% in 2020, an unheard-of rate. Because of its limit, it regularly distributes large profits to investors, making it a darling on Wall Street.
RenTech's trading strategies are very closely guarded but it's known to use quantitative techniques for its trading, regularly buying and selling large blocks of shares and other securities on the global markets. Per its most recent 13-F filing in June, the hedge fund had an $80bn+ stock portfolio.
Photo: James Simons