China: JD.com Founder Steps Back From Daily Business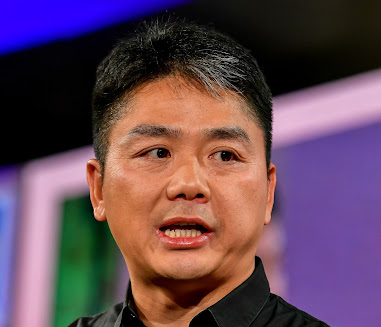 It's a notable day today in the Chinese tech industry. It's a day where one of the country's biggest tech giants is making a major leadership change. It's JD.com, an e-commerce giant in the country, announcing that its founder and longtime CEO Richard Liu is stepping back from handling day-to-day operations and will now focus on longer-term projects like an executive chairman.
Richard Liu founded JD.com in 1998 and has grown it into the equivalent "Amazon of China". He himself is fondly called the "Jeff Bezos of China" so maybe he's just mimicking the footsteps of his American counterpart who stepped back from the CEO role this year. But, Liu will maintain the role of CEO even as he steps away from daily operations.
In accordance with the change, JD.com has appointed a new President for its business. He's Lei Xu, and is switching to become JD.com's overseeing President from his role as CEO of one of the company's divisions; JD Retail.
With about $114bn in sales in 2020, JD.com is China's largest online retailer. Akin to Amazon in the country, the company has furthermore spread its business from online retail into many other sectors such as healthcare, fintech, and even brick-and-mortar retail. 
This year, JD.com has spent a lot of money on investments and acquisitions. For example, it invested $800mn in a Chinese online grocer (Dada Nexus) this March and this very month agreed to buy a local logistics giant (China Logistics) for $2.1bn.
Though Liu is a Chinese CEO, he's pretty much known in Western circles but not necessarily in a positive way. He drew much infamy for a rape allegation when he visited the US in 2019, allegations that were later dropped.
Photo: Richard Liu, credit: Stuart Isett/Fortune, licensed under CC BY-NC-ND 2.0