China Urges Ant Group To Refocus Business
After halting its planned public offering last month, Chinese authorities have requested that the local fintech giant Ant Group refocuses its…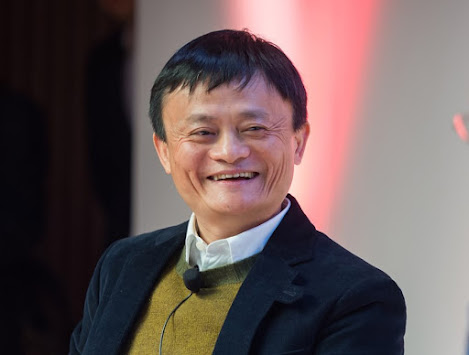 After halting its planned public offering last month, Chinese authorities have requested that the local fintech giant Ant Group refocuses its business back to its roots as a provider of online payments services, a request that threatens Ant's growth in its most lucrative areas of consumer lending and wealth management.
The requests to refocus and "rectify" its business was revealed in a statement by the central People's Bank of China on Sunday.
It's apparent that Chinese authorities are requesting that Ant returns and refocuses on its roots as an online payments provider, an area in which it started in and dominated before branching out into other areas such as consumer lending, wealth management, and insurance.
Ant's expansion into other areas saw the company grow very big and dominate the Chinese market, wherein it was poised to hold what would have marked the world's biggest IPO this year before Chinese authorities swooped in with antitrust action and halted its planned public offering.
Chinese authorities have since summoned Ant executives to discuss changes and better regulatory compliance for its businesses, wherein the company has been told to set up a separate financial holding company to make sure it has sufficient capital to back up its consumer lending business and also protect personal private data.
Ant is facing increased scrutiny from financial regulators in China along with its sister firm, the e-commerce giant Alibaba, which recently became the target of a formal antitrust probe.
Tracing its history back to Alipay, a payments platform dedicated to Alibaba's e-commerce sites, Ant Group grew out of the payments service coupled with rapid expansion into other lucrative years over the past 17 years. The company has a very strong business that produced $18 billion in revenue and $3.5 billion in profits in just the six months between October 2019 to March 2020.
Ant Group was on a tear, speeding rapidly before jamming into antitrust and regulatory action from Chinese authorities this year and now a request to "rectify" its business. It's such that the Chinese government's request for rectification could curb Ant's growth which was fuelled by expansion into other areas and, as a result, dampen the company's attractiveness to investors.
Before its IPO was called off, Ant Group saw unprecedented demand from both institutional and retail investors, with retail investors having bid a whopping $3 trillion for just $34 billion worth of available shares in its planned public offering.