Alert: Coding Platform GitLab Files For US IPO
Catching us as a surprise late on Friday, GitLab, a popular coding platform and rival to GitHub, has filed for an…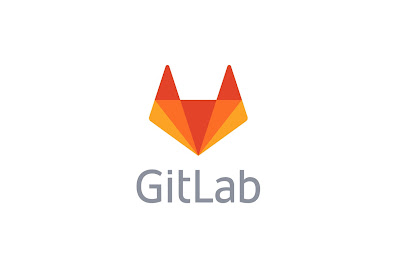 Catching us as a surprise late on Friday, GitLab, a popular coding platform and rival to GitHub, has filed for an IPO in the US. GitLab is a popular code repository hosting service for software developers and is the 2nd-largest of its kind only beaten by GitHub.
While GitHub sold to Microsoft for $7.5bn three years ago, GitLab has remained independent and now is about to test the waters as a publicly-traded company.
GitLab has unveiled its S-1 filing with the US SEC as is usual for companies looking to go public in the US and the S-1 document provides great insight into the GitLab's business with information not publicly disclosed before. Therefore, we'll be extracting some of the most important info from the bulky filing, mostly on its revenue stats.
By the Numbers
GitLab reported $152mn in revenue in the fiscal year ended January 2021, compared to $81mn in the preceding year. In the first half of 2021, the company brought in $108mn in sales, compared to $64mn in the same period of the preceding year.
Though revenue is largely growing, GitLab is unprofitable on a net basis and highly so, such that its respective net losses in the past two years have been more than its annual revenues. It reported a net loss of $192mn in its most recent fiscal year and $131mn in the preceding year.
For the losses, stock-based compensation contributed a significant part with $33mn in fiscal 2020 and $104mn in fiscal 2021.
Business Model: GitLab makes money by charging enterprise customers for paid features and integrations of its code repository hosting service as well as from subscription add-on software that can be purchased by these customers.
Other notable highlights from the S-1 filing include that GitLab has been a fully remote company since its inception and as of this July had 1,350 employees working remotely;
An IPO would make GitLab test the waters as one of the few fully remote companies to be publicly traded at a time when many other tech companies are encouraging remote work and likely seeking out signals for its implication on a company's stock market sentiment.
GitLab listed an IPO size offering of $100mn, but that's more often than not a placeholder used to calculate listing fees and is subject to change. For now, it implies that GitLab hasn't set the final terms of its IPO and how much it's looking to raise from it.
GitLab has filed to list on the Nasdaq exchange with the ticker symbol "GTLB". The valuation it'll seek with its IPO is yet unknown, but for a hint, the company was reportedly valued at over $6bn in a secondary share sale last year and may seek a valuation higher than that on the public markets.