Analysis: Dissecting GitLab's S-1 Filing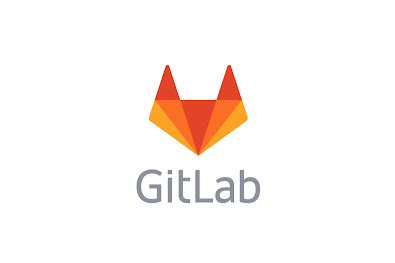 This week, one startup caught us off guard with a filing for an initial public offering that was unveiled late on Friday. It was GitLab, a popular code repository hosting service that's the main rival to GitHub. 
GitLab recently unveiled its S-1 filing with the US Securities and Exchanges Commission (SEC) as is usual for companies taking the IPO route on the US markets. The S-1 filing provided great insight and detail into GitLab's business with information not publicly disclosed before, and we're here to dissect some of the most important information extracted from the bulky filing.
Firstly, we'll be focusing on revenue and sales numbers which is of course the primary statistic for every business. Let's start with the fact GitLab has a solid business model bringing in solid sales and growing steadily, but the company is racking up significant losses. 
Business Model: GitLab makes money by charging enterprise customers for paid features and integrations of its code repository hosting service as well as from subscription add-on software that can be purchased by these customers.
Revenue Stats
According to its S-1 document, GitLab's annual revenue stats is as follows;
$152mn for the fiscal year ended January 2021 and $81mn for the preceding fiscal year.
On a net basis, GitLab is unprofitable, with respective net losses of $192mn in fiscal 2021 and $131mn in the preceding fiscal year.
For the first half of this year (January-July 2021), GitLab brought in $108mn in sales, compared to $64mn in the same period of the preceding year. Surely, the company's revenue is growing at a very healthy rate but the significant losses are something to note;
Stock-based compensation contributes a significant part to GitLab's annual losses; $33mn in fiscal 2020 and $104mn in fiscal 2021. While this is technically an accounting expense, you can at least exclude it if you want to measure GitLab's actual operating losses ($98mn in 2020 and $88mn in 2021) and judge if it's an attractive business by your opinion.
The Big Spenders
According to the S-1 document, GitLab had roughly 3,600 enterprise customers paying at least $5k annually to use its software and 383 paying at least $100k annually;
For reference, the company added 100 customers paying at least $100k and nearly 900 paying at least $5k from the span of January to July of this year. That represents very solid growth in courting big-spending customers, the type of customers that tend to stick and represent a steady source of recurring income for software companies.
Then talking of the "whales", the customers that spend at least $1mn annually, GitLab had 27 of them as of July ending. Such customers are the kings, the type you pop champagne after closing a deal with and GitLab did well to add 7 of them between January to July this year or at least 1 each month.
It seems good that though GitLab has a concentration of big-spending customers, it's diversified such that no single customer represents over 5% of its annual revenue, it says. This reduces the risk of business struggles if some key customers are lost.
Competition
As expected, GitLab listed Microsoft-owned GitHub as its major rival in the S-1 document. GitHub remains the most popular code repository hosting site for developers worldwide while GitLab trails it as the 2nd most popular.
Major Shareholders
According to its prospectus, GitLab's major VC shareholders (5%+ each) include;
Khosla Ventures
Alphabet's GV
August Capital
Iconiq Capital
These investors were the ones that contributed the lion's share of GitLab's $415mn in total venture funding.
As for individuals, GitLab's co-founder and CEO Sytse Sijbrandij is expectedly another major shareholder, appearing to have the biggest individual stake of them all.
IPO – How much to raise?
GitLab listed an IPO size offering of $100mn but that's more often than not a placeholder used by companies to calculate listing fees and is subject to change. For now, it's assumed that the final terms of the offering and how much GitLab will raise haven't been set.
GitLab has filed to list on the Nasdaq exchange with the ticker symbol "GTLB". The valuation it'll seek with its IPO is yet unknown, but for a hint, the company was reportedly valued at over $6bn in a secondary share purchase last year and may aim for a valuation higher than that with its IPO.