Amazon-Backed EV Startup Rivian Unveils IPO Filing
Rivian, an electric car startup that has raised billions from investors including e-commerce giant Amazon, has unveiled its S-1 filing…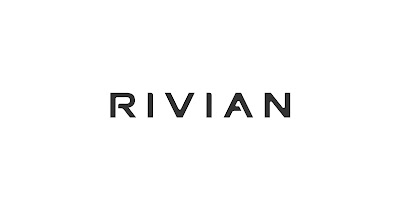 Rivian, an electric car startup that has raised billions from investors including e-commerce giant Amazon, has unveiled its S-1 filing for an initial public offering. The S-1 filing gives great insight into the startup's operations, with information not publicly disclosed before.
Rivian is one of the up-and-coming challengers to the dominant electric carmakers in America. It's one of the highest-funded EV startups ever, with nearly $11bn raised pre-production.
In its product pipeline, Rivian has two consumer vehicles, the R1T truck and R1S SUV, as well as a cargo van made for Amazon, a strategic investor that has ordered 100,000 units.
Let's have a look at some key stats and information contained in Rivian's S-1 filing, starting with its financial figures.
Expectedly, Rivian is recording hefty losses as it's setting up production before it starts selling cars to customers. The company posted a $1bn loss in 2020 and $426mn the year before. In the first half of 2021, its net loss was $994mn, expectedly as it nears its scheduled production.
Rivian rolled off its first production vehicle, the R1T truck, this September, and the R1S SUV is scheduled to follow suit in December. The R1T was assembled at the company's 2.6-million-square-foot factory in the state of Illinois, where the R1S will also be made.
Right now, Rivian says it's gotten just over 48,000 pre-orders for its R1T truck and R1S SUV, pre-orders that were purchased with deposits of $1,000 and are refundable. All pre-orders are from the US and Canada, the only two countries where they've been opened.
In the near term, Rivian says it expects a "significant portion" its revenue to come from Amazon, which it's partnered with to create last-mile electric delivery trucks. Amazon has ordered 100,000 units starting from 2022 through 2030, representing a strong and stable revenue source in the coming years.
Rivian's major shareholders include Amazon, investment firm T. Rowe Price, and automaker Ford, which are each listed as having stakes of more than 5%. On the individual side, Rivian's founder and CEO RJ Scaringe holds the biggest stake.
Rivian has filed to list on the Nasdaq exchange with the ticker symbol "RIVN". The final terms of its IPO, including how much money it wants to raise, haven't been set. Rumors have it the company is targeting a valuation of $80bn with its IPO.
Well-funded and strategically promising, Rivian looks like one of the up-and-coming EV startups with the best shot at succeeding. Nonetheless, the business of carmaking is very brutal and unfriendly towards newcomers, making Rivian a high-risk bet.