WeWork Publicly Unveils IPO Filing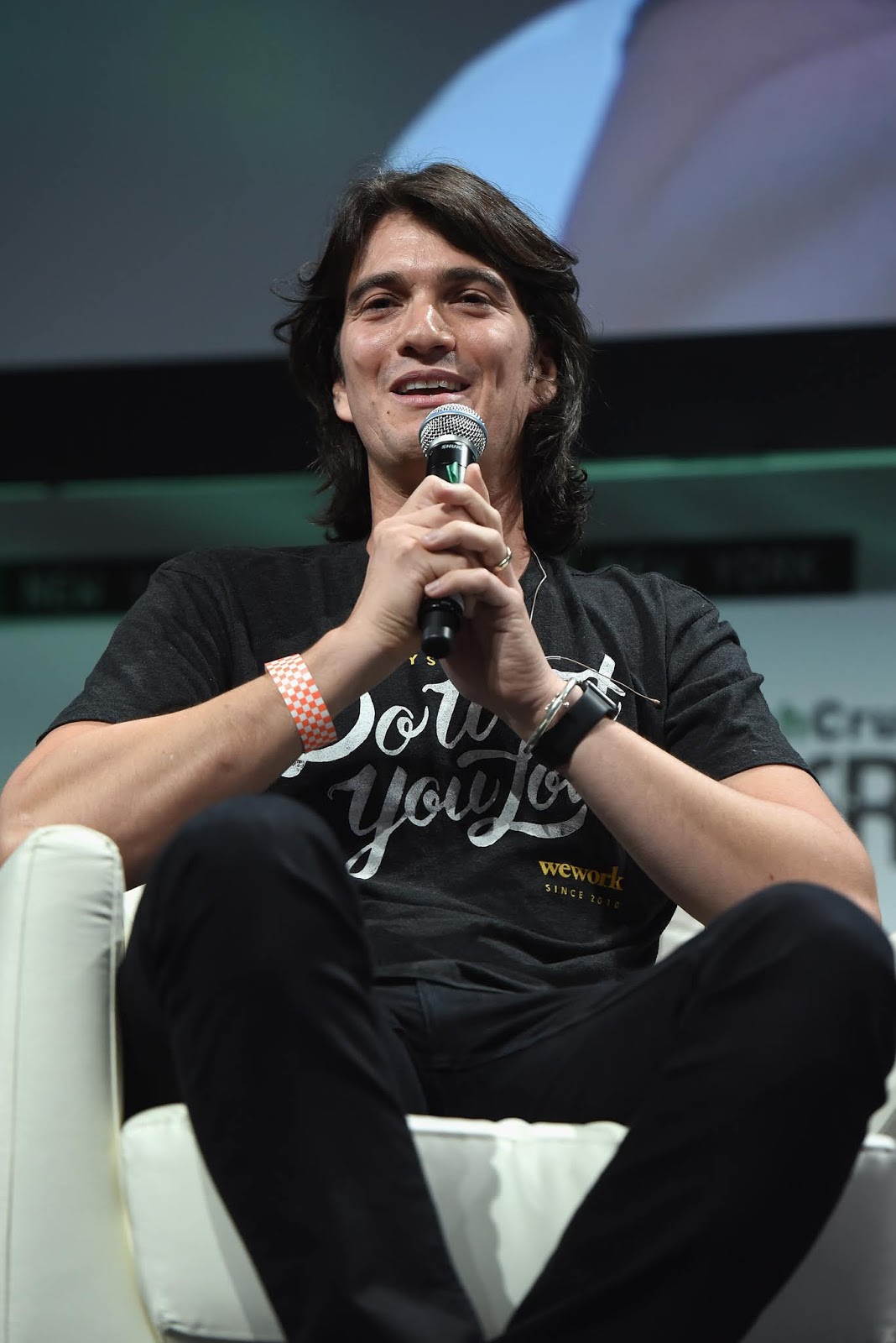 WeWork co-founder and CEO Adam Neumann
Photo by Noam Galai/Getty Images for TechCrunch
A recent report that WeWork was preparing to unveil its IPO filing this week has proved true, with the co-working space company having done just that. WeWork just unveiled its S-1 filing with the SEC, revealing much previously unknown info and metrics of its business. Key takes from WeWork's S-1 filing include:
527,000 members as of Q2 2019 end, up from 401,000 in 2018 and 87,000 in 2016. More than 50% of WeWork's members are outside the US.
528 WeWork locations (across 111 cities) worldwide, up from 425 (across 100 cities) in 2018 and 111 (across 34 cities)  in 2016
38% of the Global Fortune 500 are customers
$1.54 billion revenue in the first half of this year, but with a $905 million loss in the same period. This is up from $764 million revenue in the first half of 2018 and a $723 million loss in the same period
$320 million sales and marketing spend in the first half of this year, up from $140 million in the first half of 2018
$3.3 billion revenue run rate (as of Q2 end), up from $2.4 billion as of 2018 end
$2.5 billion in cash and cash equivalents as of Q2 end
More than 12,500 employees worldwide as of Q2 end
$17.9 billion worth of long-term lease obligations
$0 annual compensation for CEO Adam Neumann in 2018, $676,000 for CFO Artie Minson and $879,000 for Chief Legal Officer Jen Berrent
33 million pre-IPO shares held by VC firm Benchmark, 114 million held by Softbank and 18 million held by J.P. Morgan. Benchmark stands to profit significantly from WeWork's IPO thanks to an early bet on the company.
From observation, WeWork's revenue is growing rapidly, alongside losses. The co-working company will have to prove to Wall Street that it's on a path to profitability, which may be tough to do. WeWork plans to list under the ticker "We" but hasn't yet set a target share price.
Following completion of its IPO, WeWork CEO Adam Neumann will hold majority voting shares in the company, entailing significant control over corporate decisions. In its IPO filing, WeWork also addressed a previous controversy surrounding Neumann's financial interest in buildings leased by WeWork.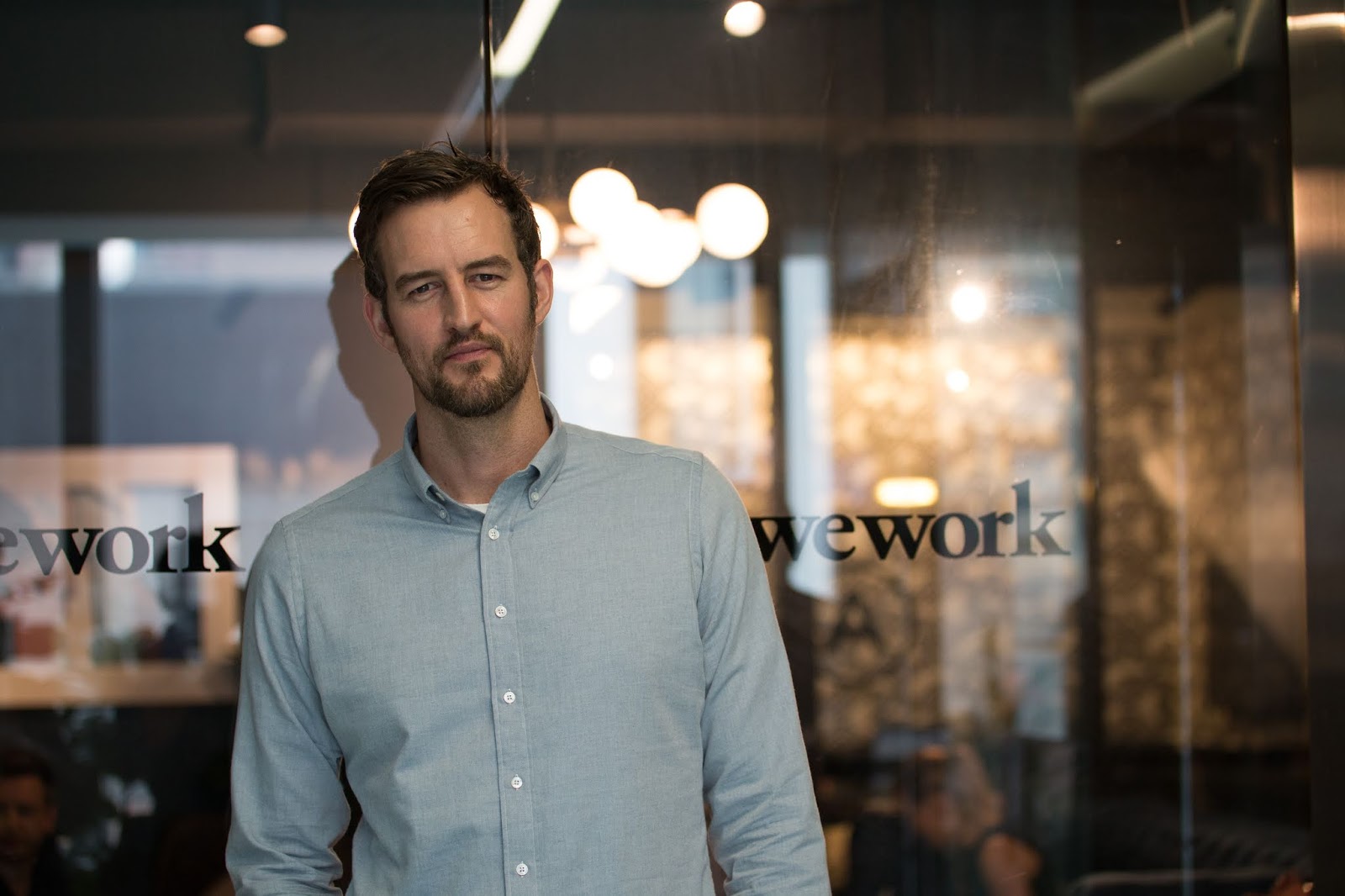 WeWork co-founder Miguel McKelvey

image: WeWork
The co-working space company revealed Neumann has ownership interest in four commercial properties leased by WeWork. WeWork has paid a total of $20.9 million as part of its lease on the properties and has received $11.6 million in form of "tenant improvement reimbursements". The co-working space company has committed to future minimum lease payments of $237 million on the four buildings, representing 0.5% of its total lease commitments as of Q2 end. Although four out of 528 buildings seems trivial, such arrangements may incite concerns from investors who could prove inconvenient with WeWork's CEO having financial interest in buildings leased by the company.
WeWork also revealed Neumann has secured a credit line of up to $500 million with several banks using WeWork shares as collateral. Neumann, along with his wife Rebecca, have also pledged $1 billion worth of cash and equity donations over ten years following completion of an IPO. If the pledge is not fulfilled in its stated ten year span, holders of all high-vote stock [Neumann holds many] in WeWork will get the number of votes paired to their shares halved from 20 to 10.