Skip Debuts First Custom E-Scooter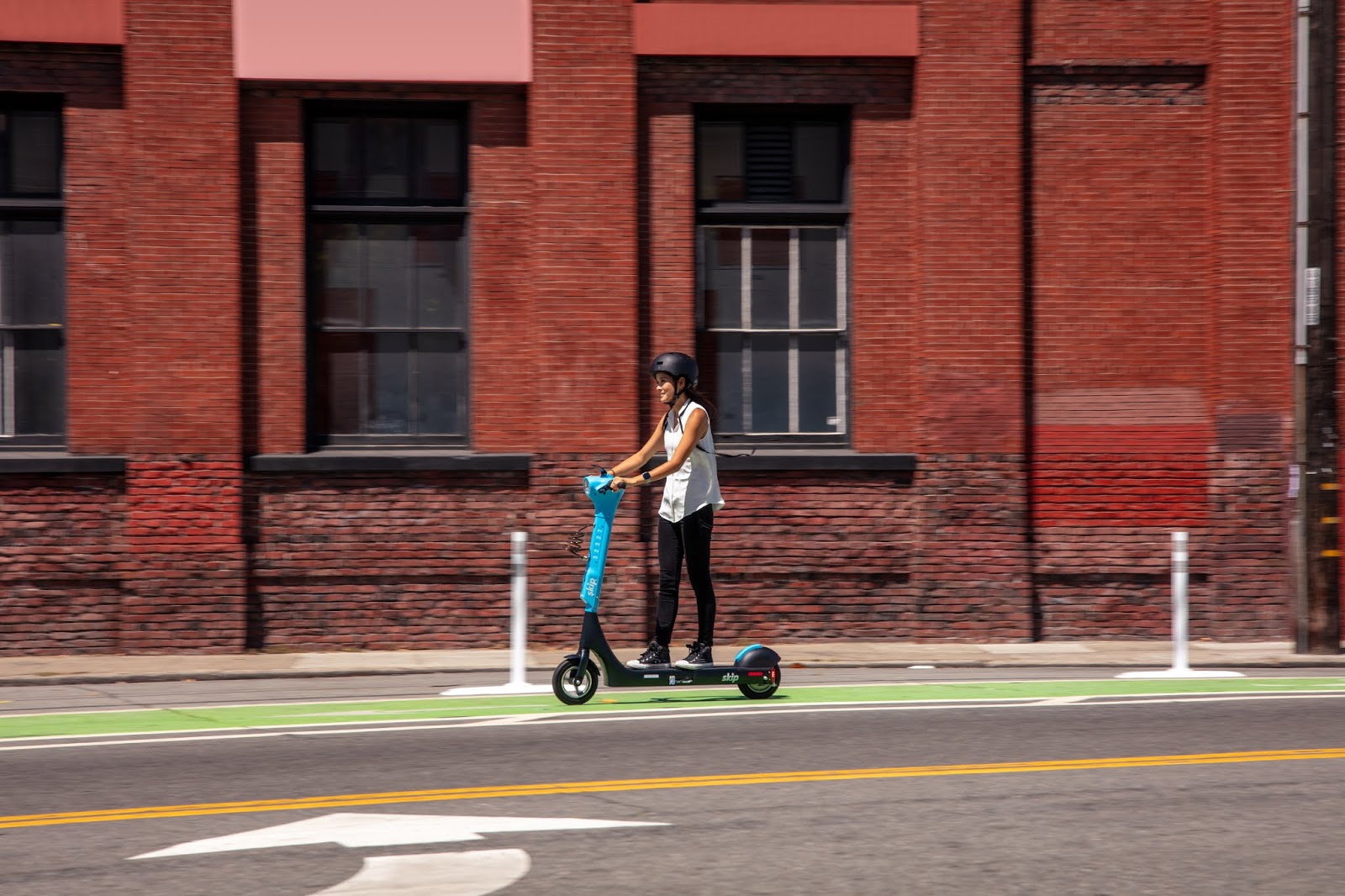 A woman rides the Skip S3

image: Skip
Scooter rental startup Skip has unveiled the S3, its first electric scooter that's in-house designed and custom-built from the ground up. To come up with the S3, Skip worked with more than a year of feedback from its riders on what sort of features one would require on an electric scooter. The end result is a custom electric scooter that has brighter headlights and taillights than conventional scooters [to make it easier to spot], safety diagnostics features that lets users keep up with the condition of their scooters, swappable batteries, and a built-in electronic locking system among other specs.
The use of swappable batteries solves a significant pain point; re-charging of electric scooters. Rather than having to move the entire scooter every night to get it charged, a team of Skip freelancers can just replace it with a fully charged electric battery to keep it powered. The S3's safety diagnostics feature can alert Skip's operations team in case of damage, enabling Skip to easily track and repair [or safely dispose] damaged scooters as opposed to abandonment, which has been a major problem.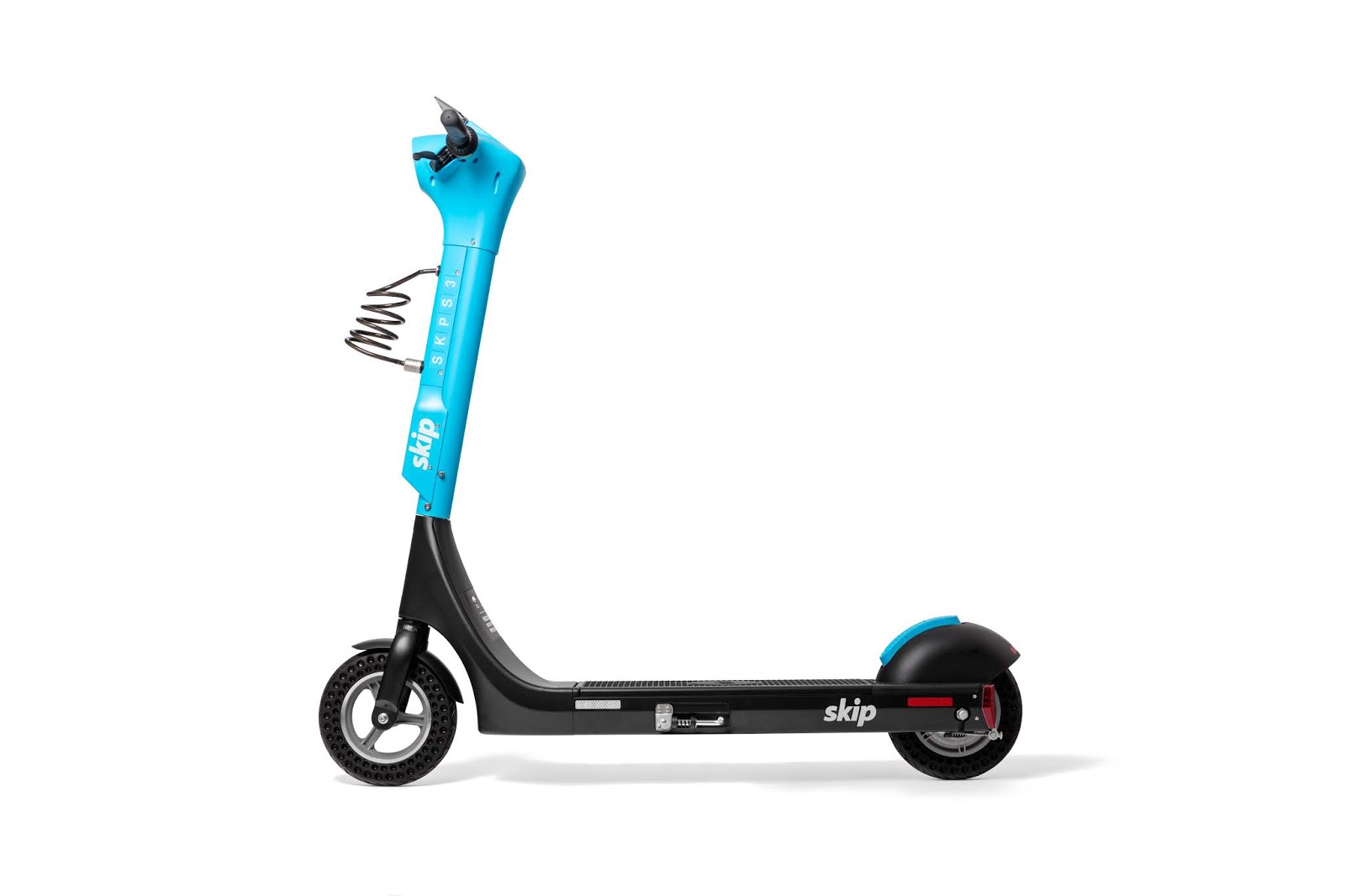 image: Skip
From observation, the S3 has bigger wheels and a wider deck than most scooters. This could prove good for users who would want to be more balanced when riding electric scooters. The S3 has a top speed of 15mph, and an effective foot braking system to match. You can view its whole spec sheet via this link.
The S3 will first appear in San Francisco for testing in September, followed by a wider consumer roll-out in October.