Alert: Hedge Fund Citadel Is Bullish On Amazon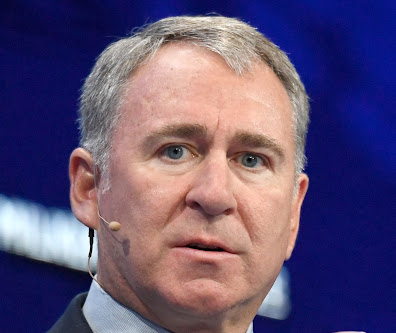 You may have heard of Citadel during the GameStop saga as the hedge fund that stepped up to pump up a fellow hedge fund named Melvin Capital with a $2bn investment when it saw major losses from a short position on GameStop after it was pumped up by retail investors.
If you didn't follow the GameStop saga, no problem. Citadel nonetheless is a major hedge fund in the US with over $35bn in assets under management. Led by investor Ken Griffin, it's a major market mover whose investing moves many pay attention to.
It happens that Citadel has dropped its latest 13F filing, the quarterly report required by the US SEC to be filed by all institutional money managers with at least $100mn in assets under management. 
Citadel's latest Form 13F has a major highlight which is bullishness on e-commerce giant Amazon. It shows that the Griffin-led firm purchased 197,751 shares of Amazon in Q1 2021, boosting its holdings by 2,407%. 
For context, Amazon shares changed hands for around $3k during Q1′ 21, and it'll be that Citadel spent around $600mn to buy new Amazon shares, a good chunk of its $35bn+ of assets under management.
Citadel now holds roughly 206k Amazon shares worth $660mn at current prices. It appears that the hedge fund is very bullish on Amazon at a time when the e-commerce industry has boomed following a pandemic.
Citadel's bullishness on Amazon is worth reporting on as many investors graciously follow the investing moves of major market-moving funds like it. Even with Amazon trading at a record market cap of $1.6 trillion, it appears that Citadel still has hopes for it going higher.
Apart from Amazon, Citadel's other current tech holdings include AMD, FuboTV, and China's iQIYI. It also holds a whole lot of biotech stocks.
Photo: Ken Griffin
Related: