Alert: Investor David Tepper Is Bullish On Oil Stocks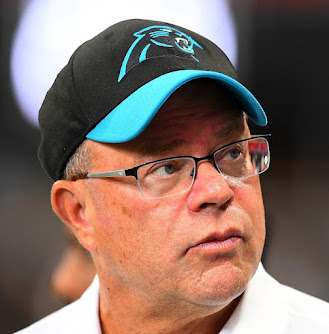 One of the biggest hedge fund managers out there has made it clear that he's bullish on the oil industry even as the industry has fallen out of favor with many investors. That person is David Tepper of Appaloosa Management, who may be best known as the owner of the Carolina Panthers NFL team.
Speaking at the Robin Hood Investors Conference on Wednesday, Tepper said he was bullish on oil stocks because they are the cheapest equities by any measure due to many people hating them. 
Tepper is very right on many people hating oil stocks. They've largely fallen out of favor due to perceived dim prospects as more people gravitate towards cleaner sources of energy. It isn't that oil companies have stopped selling billions worth of oil barrels, but many worry for their future when the industry is facing a pushback like never before.
In Tepper's case, he sees people shying away from oil equities as a good opportunity to buy. For example, he mentioned Occidental Petroleum Corp. (NYSE: OXY) as being cheap, with the potential to climb to $45 or $50 from its current price of $29. 
Tepper also singled out Exxon Mobil Corp., which recently added activist investors to its board. It seems he adheres to that Warren Buffett's quote of being "fearful when others are greedy, and greedy when others are fearful."
Other notes Tepper made at the Wednesday conference include that he owns some cryptocurrencies, and would invest a maximum of 10% of his money in China due to insufficient legal protections for investors in the country.
In case the part where Tepper holds cryptocurrencies tingled your ears, there's quite bad news. He said he only bought them because of his son and that he's not personally friendly with the crypto markets.
Tepper oversees Appaloosa Management, a hedge fund with assets of $12.6bn at the end of 2020. Most of that is Tepper's personal wealth and a minority from outside investors.