Moves: Retired US Admiral Lands Cushy Wall Street Job
In yet another move demonstrating the so-called "revolving door" between government and big business, a retired four-star admiral of the US…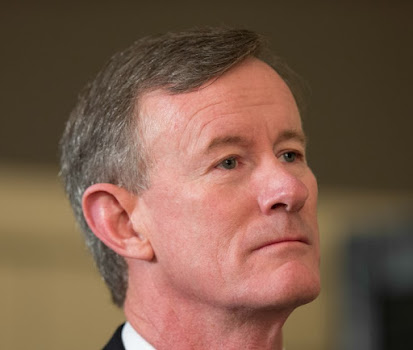 In yet another move demonstrating the so-called "revolving door" between government and big business, a retired four-star admiral of the US Navy has landed a cushy job as a Senior Advisor to a major financial firm. That admiral is William H. McRaven and the firm is Lazard.
Intro
Lazard is a financial advisory and asset management firm that's a leader in its field. It's the world's largest independent investment bank, having over $235bn of assets under management.
Details

McRaven has joined Lazard effective immediately as a Senior Advisor in the firm's Financial Advisory business. It's not an unusual step for someone retiring from a top military job in 2014 now to land a top civilian job.
McRaven retired as a four-star admiral in 2014, the highest rank normally achievable in the US Navy. There, he had a 37-year career that saw him command special operations forces at every level and eventually took charge of the whole US Special Operations Command.
In easy words, McRaven is a "top gun" in the US military, and now has been seen fit for a cushy role by Lazard. Though he's not known to have had experience in the finance industry, having a retired four-star admiral as an Advisor is something too few banks can brag about.
"We welcome the ability to offer our clients and bankers access to Bill's invaluable perspectives as we navigate the rapidly evolving global landscape together," said Peter R. Orszag, Chief Executive Officer of Lazard's Financial Advisory group.
For long, there have been talks of a "revolving door" in politics between government and business, whereby top government officials retire into prestigious high-paying roles in private firms.
McRaven's appointment at Lazard appears to give vibes of that "revolving door" that's not uncommon in the military. In fact, many retired military generals and admirals have landed roles as directors and executives at major firms after their retirement, including firms with connections to the military.
Take, for example, the current US Secretary of Defense under Biden, Lloyd Austin, and the former under Trump, Mark Esper, were both executives at Raytheon, a major supplier of weapons and armory to the US military. Austin was a board member while Esper was a Raytheon weapons lobbyist.
Also, recently, the infamous chair of the FCC under Trump, Ajit Pai, rode into the cushy role of Partner at a leading private equity firm shortly after leaving the government.
The "revolving door" has drawn many concerns of government officials bowing to the needs of big businesses over their constituents. Still then, that door appears to be wide open and not closing anytime soon.