Alert: John McAfee Dies In Spanish Custody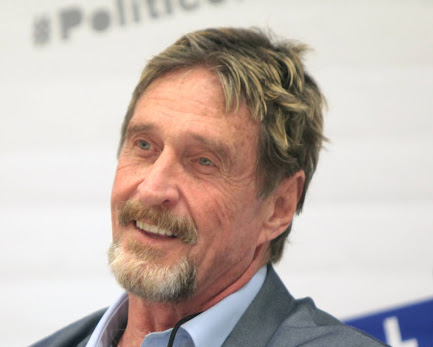 John McAfee, a controversial tech entrepreneur and crypto promoter who was facing criminal charges in the US, has been found dead in a Spanish jail cell where he was held, according to local reports. His death is being investigated as a suicide, as it's reported he was found hanging in his cell.
McAfee's death came shortly after Spanish authorities ruled that he could be extracted to the US to face criminal charges. He was indicted in the US with charges of tax evasion and running a "pump and dump" crypto scheme where he promoted certain cryptocurrencies in exchange for undisclosed payments.
McAfee was facing multiple criminal charges and got arrested at a Spanish airport last October. Since then, he's been in detention in the country awaiting extradition proceedings, which were given a greenlight just this Wednesday.
McAfee died in the Brians 2 prison in Barcelona. His lawyer confirmed he hanged himself, pointing at suicide. It's possible that the eccentric McAfee had it with jail time and decided to take his own life.
McAfee had a wild ride as an entrepreneur and famous personality in the tech world. After founding his eponymous antivirus software company and super-successful at that, McAfee took his riches and began a wild ride that got him into many legal troubles, such as in Belize where he was suspected for murder and accused of rape.
McAfee made his mark as a major hypeman of the crypto world, even before it had seen its way to mainstream use. But, it appears he dabbled in some dubious activities there given the charges leveled against him.
John McAfee died aged 75.
Photo credit: Gage Skidmore, licensed under CC BY-SA 2.0