Amazon Adds Ex PepsiCo CEO Indra Nooyi To Board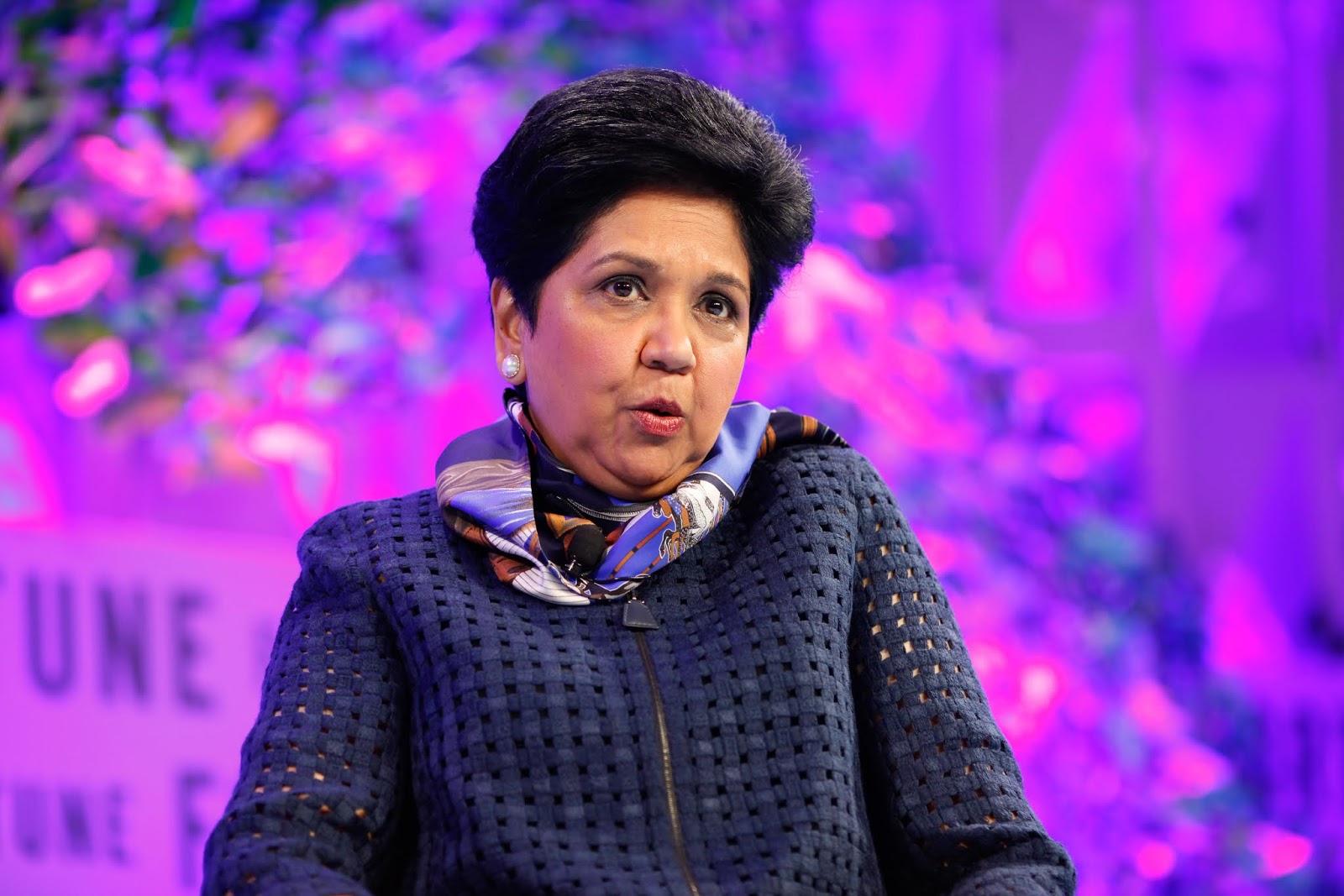 Former PepsiCo CEO and now Amazon board member Indra Nooyi
Photograph by Danuta Otfinowski for Fortune Most Powerful Women
Amazon has named Indra Nooyi – the former CEO of beverage giant PepsiCo who led the company for 12 years, before stepping down in October 2018 – to its board. This comes shortly after the company added Starbucks COO and former Sam's Club CEO Rosalind Brewer to its board. Amazon's board is now 11 member strong, including CEO Jeff Bezos.
Nooyi's appointment ups the number of women on the company's board to five, almost equal to the number of male members – 6, after the Seattle based company faced criticism in the past for its male-dominated leadership. Nooyi joined PepsiCo in 1994, staying at the company for over two decades. In addition to now Amazon, she also serves on the boards of oilfield services giant Schlumberger, PepsiCo owned Sandora and non-profits Catalyst Inc and the Lincoln Center for the Performing Arts.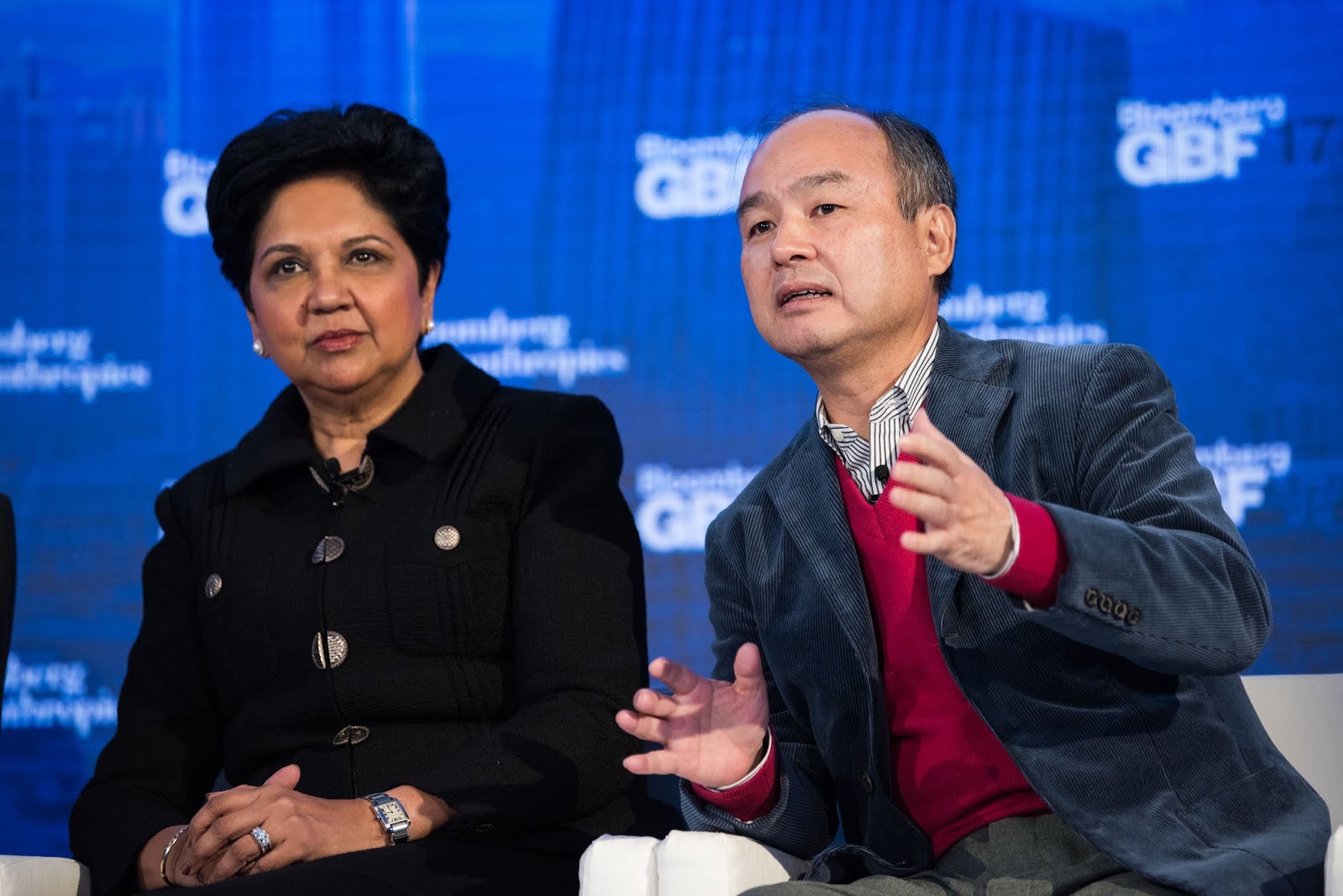 Indra Nooyi (left) and Softbank CEO Masayoshi Son. The $100 billion Vision Fund which Son chairs has backed companies like Coupang, Compass, Nuro, View, GM Cruise, DoorDash, OneWeb, Oyo Rooms, Grab, Mapbox and Didi Chuxing.
image : Michael Bloomberg / Flickr
Nooyi will serve as a member of the Amazon board's audit committee, the Seattle based e-commerce giant said in a filing.
More on Amazon :