Amazon Adds Starbucks COO And Ex Sam's Club CEO Rosalind Brewer To Board
Rosalind Brewer. Brewer currently serves as chief operating officer at Starbucks and was formerly president and CEO of Sam's Club, the chain of membership-only stores operated by Amazon competitor Walmart.

Photograph by Stuart Isett/Fortune Most Powerful Women
Amazon has named Starbucks COO and former Sam's Club CEO Rosalind Brewer to its board, placing her as its tenth and fourth female director. The company made this known in a Monday SEC filing, that also revealed it spent $1.65 billion on acquisitions in 2018. Brewer is taking the spot formerly held by ex Xerox chief scientist Seely Brown, who joined the company as a director in 2004.
Other Amazon board members include founder Jeff Bezos, Madrona Venture Group managing director Tom Alberg, former General Counsel of the U.S. Department of Defense Jamie Gorelick, Cornell Tech Dean and Vice Provost Daniel Huttenlocher, MTV founding member Judith McGrath, Bridgewater Associates co-founder Jonathan Rubinstein, ex American Express president Thomas Ryder, former Bill and Melinda Gates Foundation CEO Patricia Stonesifer, and Corning Incorporated CEO Wendell Weeks.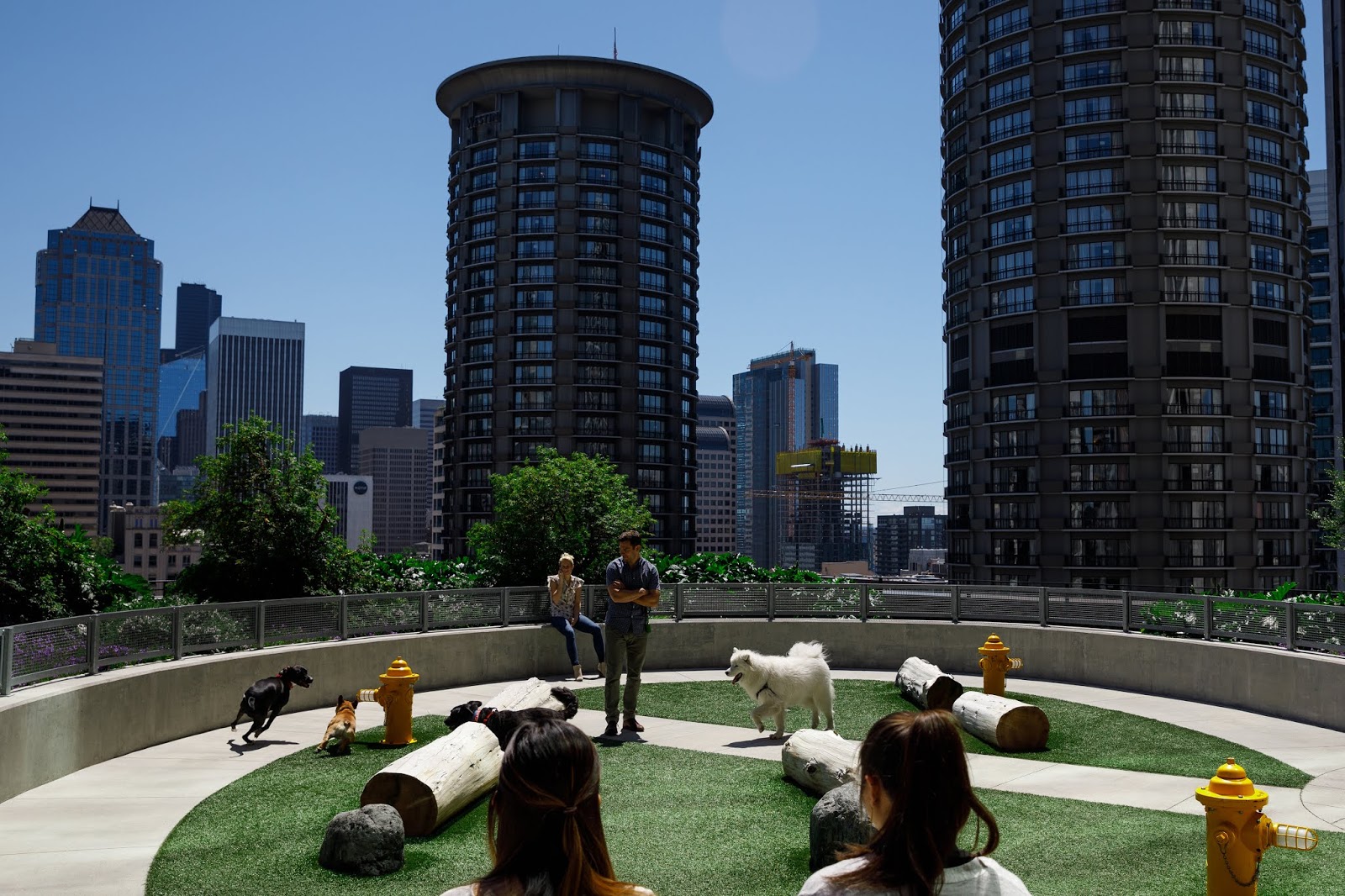 The dog park at Amazon's Seattle headquarters

image : Amazon
Starting out as a scientist, Rosalind Brewer spent more than two decades – 22 years to be exact – at personal care consumer products giant Kimberly-Clark, and eventually advanced to roles including regional vice president at Walmart and a board position at Lockheed Martin. In 2012, she was named president and CEO of Walmart's Sam's Club division, and later left the company for Starbucks where she was named chief operating officer (COO) in 2017.
Brewer is the second-highest-ranking executive at Starbucks after its CEO Kevin Johnson, and leads its businesses in the U.S., Canada and Latin America along with its operations. She was named one of the World's 100 Most Powerful Women by Forbes in 2013, and was a member of Fortune 500's Most Powerful Women List of September 15, 2015, where she was ranked 15th.