VMware Sues Ex-COO Who's Now Nutanix's CEO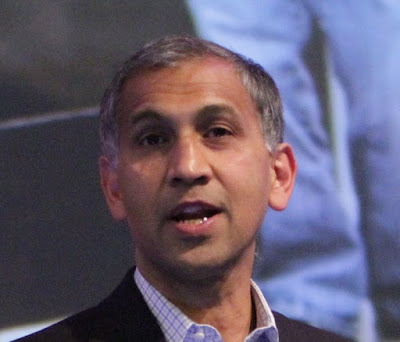 The cloud software giant VMware has filed a lawsuit against Rajiv Ramaswami, its former Chief Operating Officer (COO) who took up the job of CEO at a competing cloud company, Nutanix, just this December.
VMware has filed a suit in the Superior Court of the State of California, County of Santa Clara, against Ramaswami, alleging "material and ongoing breaches of his legal and contractual duties and obligations to VMware."
VMware claims that Ramaswami secretly met with executives and board members of Nutanix in preparations to take up the job of CEO for "at least two months" before he left VMware and at the same period wherein he worked to shape VMware's strategic direction.
VMware says that Ramaswami didn't disclose his meeting with Nutanix executives and board members which posed a conflict of interest given that Nutanix is a rival to VMware.
"Mr. Ramaswami demonstrated poor judgement and had a clear and extended period of conflict of interest," VMware claimed in a statement, touting that it "is not a litigious company by nature" and "tried to resolve this matter without litigation" before deciding to take legal proceedings against Ramaswami.
Ramaswami served as VMware's COO for four years before heading to Nutanix two days after resigning from VMware. He was recruited to help turnaround Nutanix, which is facing headwinds in its main on-site data center business and has sought to gain ground in the cloud business to make up for that.
VMware is primarily a cloud company so the expertise of one of its top executives would serve well for Nutanix. Now, just in his first month of the job, Ramaswami is facing legal proceedings from his former employer, a quite-not-good way to begin a new tenure.
Photo credit: Cisco Service Provider, licensed under CC BY-ND 2.0