Apple Appeals Ruling Of Legal Brawl With Epic Games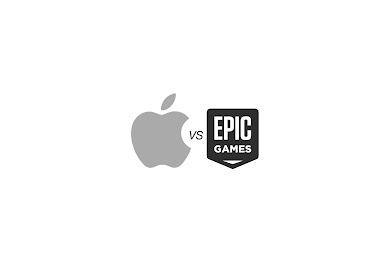 Tech giant Apple (NASDAQ: AAPL) has filed an appeal against the court judgment of its legal battle with Epic Games, the studio behind hit video game Fortnite. The battle stemmed from Apple's 30% fee on in-app purchases made through its App Store that Epic tried to avoid by enabling sideloading of Fortnite on iOS, but got the game blocked from the App Store in retaliation.
The legal brawl between Apple and Epic is one of the landmark events of the tech industry this year. Both companies played it out in court with a three-week trial in May before the first ruling of the case was issued this September.
The ruling, by Judge Yvonne Gonzalez of California, was a compromise for both Apple and Epic rather than a solid win or loss for any party. For Apple, it was ordered to allow iOS apps to direct users to payment options other than its own. At the same time, Epic was found to breach its contract with Apple by enabling sideloading and ordered to restitute Apple's 30% cut on Fortnite's iOS revenue since it was enabled, a sum of about $3.5mn. 
Initially, Apple called the ruling a "resounding victory" that validates that its "success is not illegal," but it's however backtracked and filed an appeal against it. According to the appeal statement, Apple asserts that allowing iOS apps to direct users to alternative payment gates makes them vulnerable to fraud and theft of personal information. 
The appeal statement was signed by Apple's Senior Director of App Review, Trystan Kosmynka.
It shows that Apple wasn't pleased with the judgment even though it didn't voice its displeasure early, unlike Epic that filed an appeal notice the very day of the ruling.
In Apple's view, directing iOS users to alternative payment gates rather than its own makes them vulnerable to malicious activity from the gates that are often unverified. It's a comprehensible argument, but the ruling allows explicitly iOS apps to link to alternative payment methods online rather than embed them on the apps, so Apple's protection demand may not hold water for payments processed outside the iOS ecosystem. 
Apple is asking for a delay to the court ruling so that it doesn't have to allow linking to alternative payment methods on iOS apps in the near time. 
It's important to note that Apple has only filed an appeal, and there's no guarantee that the court will grant it. It's the same with Epic, as the court hasn't granted the gaming giant's earlier appeal. 
The Apple-Epic battle is undoubtedly one to behold, especially as it involves Apple's 30% fee, which is a primary source of complaints from iOS developers around the globe. Last November, Apple softened the complaints by cutting its fee to 15% for developers making less than $1mn annually, but not for the big boys making above that.
Apple's main rival, the Google Play Store, also cut its fee to 15% for developers making less than $1mn annually shortly after Apple did the same. These are the two dominating app stores that app developers have to contend with in the main time, notwithstanding if they agree or disagree with their policies.