Apple Debuts New Mac Mini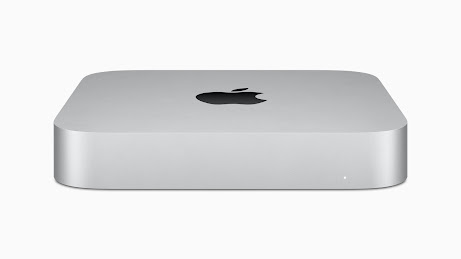 Photo credit: Apple

Apple has unveiled three new additions to its lineup of Mac computers, a new MacBook Air, MacBook Pro, and Mac Mini. The three new additions are notable for featuring the Apple M1 chip, which is the first chip built by Apple specifically for the Mac and is the company's most powerful chip ever. Thanks to the M1, the new Mac Mini packs very high performance in a compact design.
Per Apple, the new Mac mini performs up to 3x faster and delivers graphics up to 6x faster than its predecessor. Apple says it runs machine learning workloads up to 15x faster than previous Mac Minis, giving way for applications that make use of machine learning to run much faster. 
Per Apple, the new Mac Mini performs better than its predecessor in these ways;
Compile code in Xcode up to 3x faster. 

Play a graphics-intensive game with up to 4x higher frame rates. 

Render a complex timeline in Final Cut Pro up to 6x faster. 

Take music production to new levels by using up to 3x as many real-time plug-ins in Logic Pro.

Utilize ML frameworks like TensorFlow or Create ML, now accelerated by the M1 chip.
The new Mac Mini features an advanced thermal design to sustain its performance while staying cooler and quieter. It delivers support for up to two displays including Apple's Pro Display XDR in full 6K resolution.
The new Mac Mini is priced at $699, $100 less than its predecessor. It's already been made available for sale.