Apple Reportedly Shifts Mac Pro Production To China
Architecture of the new Apple Mac Pro

image: Apple
According to a report from the Wall Street Journal, Apple is manufacturing the new Mac Pro in China, shifting production of what had stood as its only major device manufactured in the U.S. outside the country. According to the WSJ, Apple has tapped Chinese contractor Quanta Computer to manufacture the $6,000 high-end desktop computer and is boosting production at a factory near Shanghai.
The paper says Quanta's facility being close to other Apple suppliers in Asia makes it possible for Apple to lower shipping costs compared to shipping Mac Pro components to the U.S. Apple's previous Mac Pro model — released in 2013 — was assembled in the U.S. by manufacturing contractor Flex Ltd, made possible by a $100 million investment from Apple for a plant located in Austin, Texas.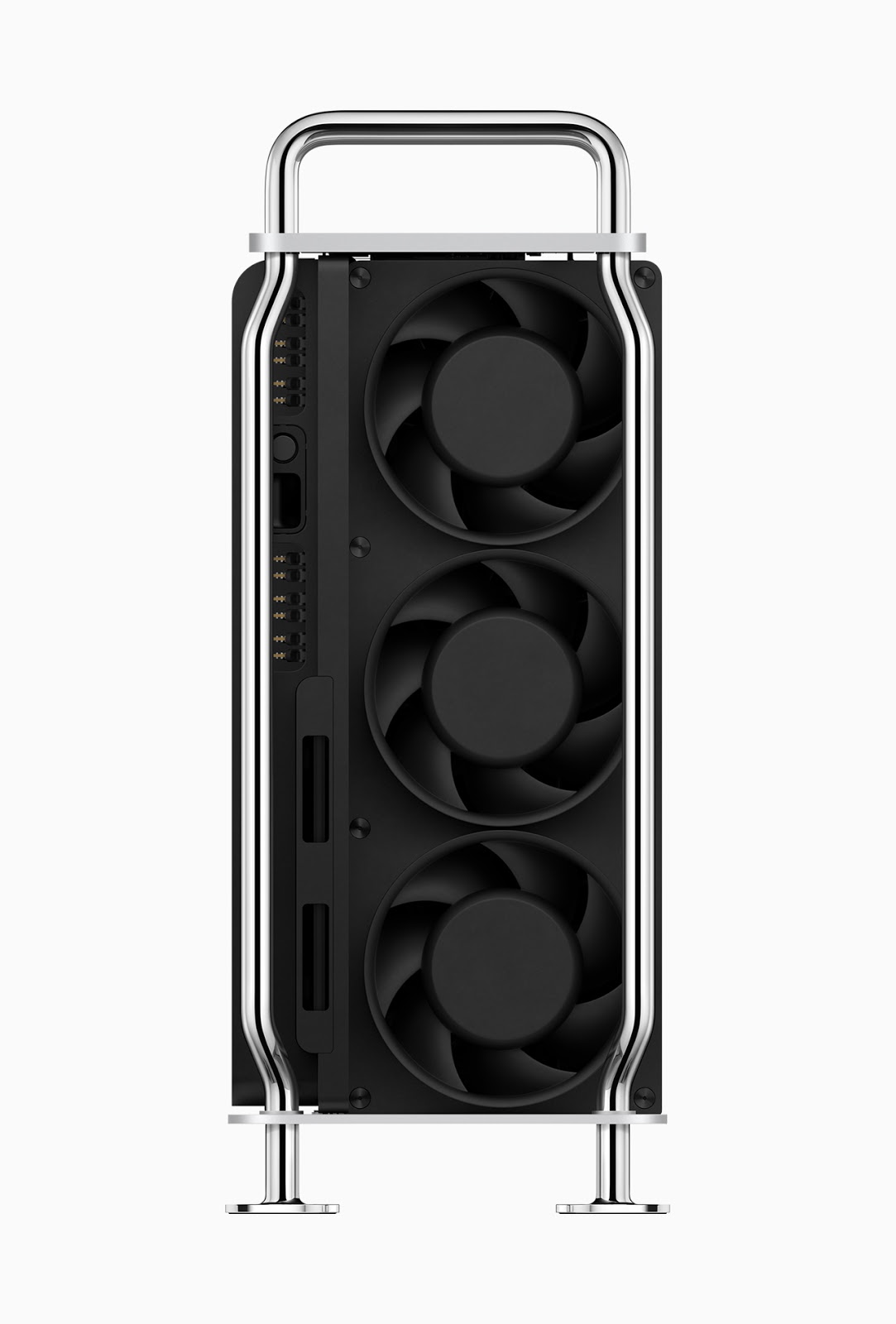 The new Mac Pro's cooling system

image: Apple
Although manufacturing has reportedly been shifted to China, a spokesman for Apple told the Wall Street Journal that the new Mac Pro is designed and engineered in the U.S. and includes U.S.-made parts. Also, former Flex employees told the paper that Apple's decision to manufacture the new Mac Pro model in China isn't likely to affect many jobs as the contract manufacturer's workforce had shifted focus to refurbishing already made computers. Flex also continues to assemble other products for companies like HP, according to the former employees.
The report of Mac Pro production being shifted outside China comes on the heels of Apple reportedly mulling to shift some of its assembly work outside China to sidestep possible U.S. tariffs.